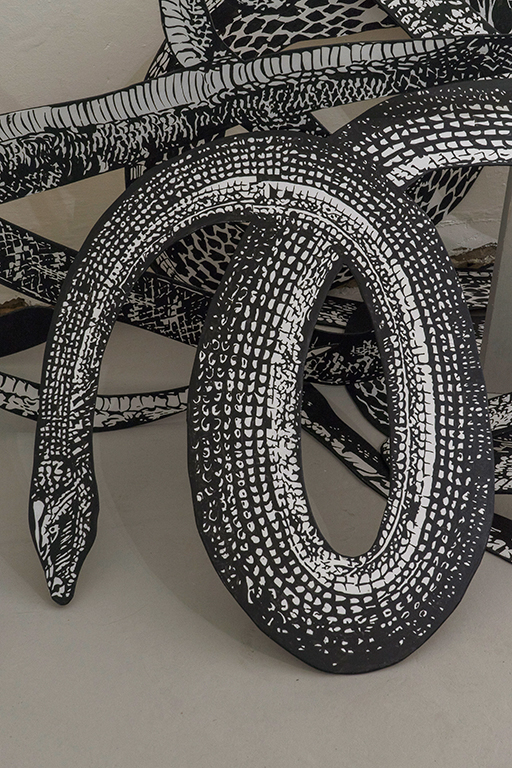 1

of 9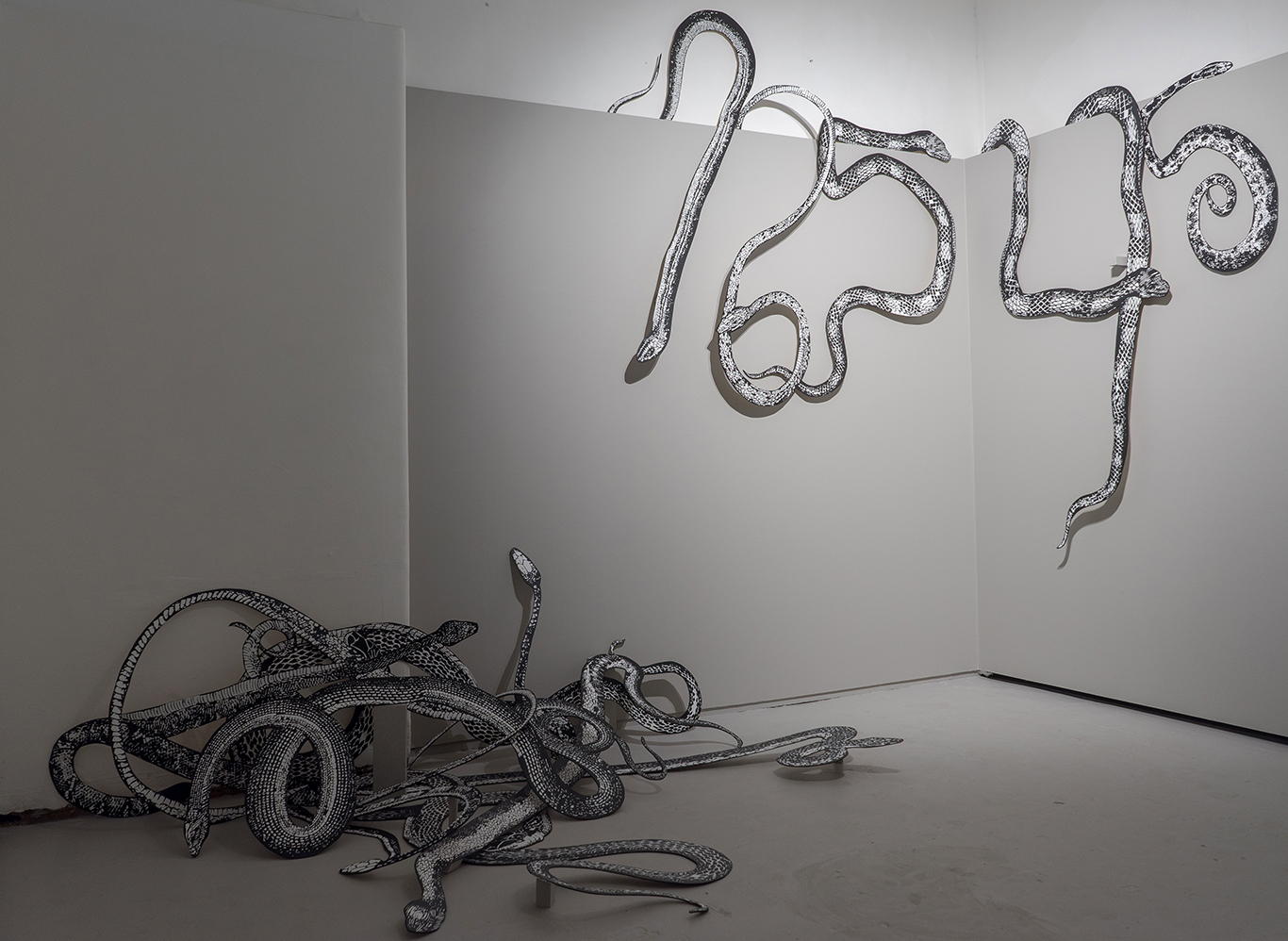 1

of 9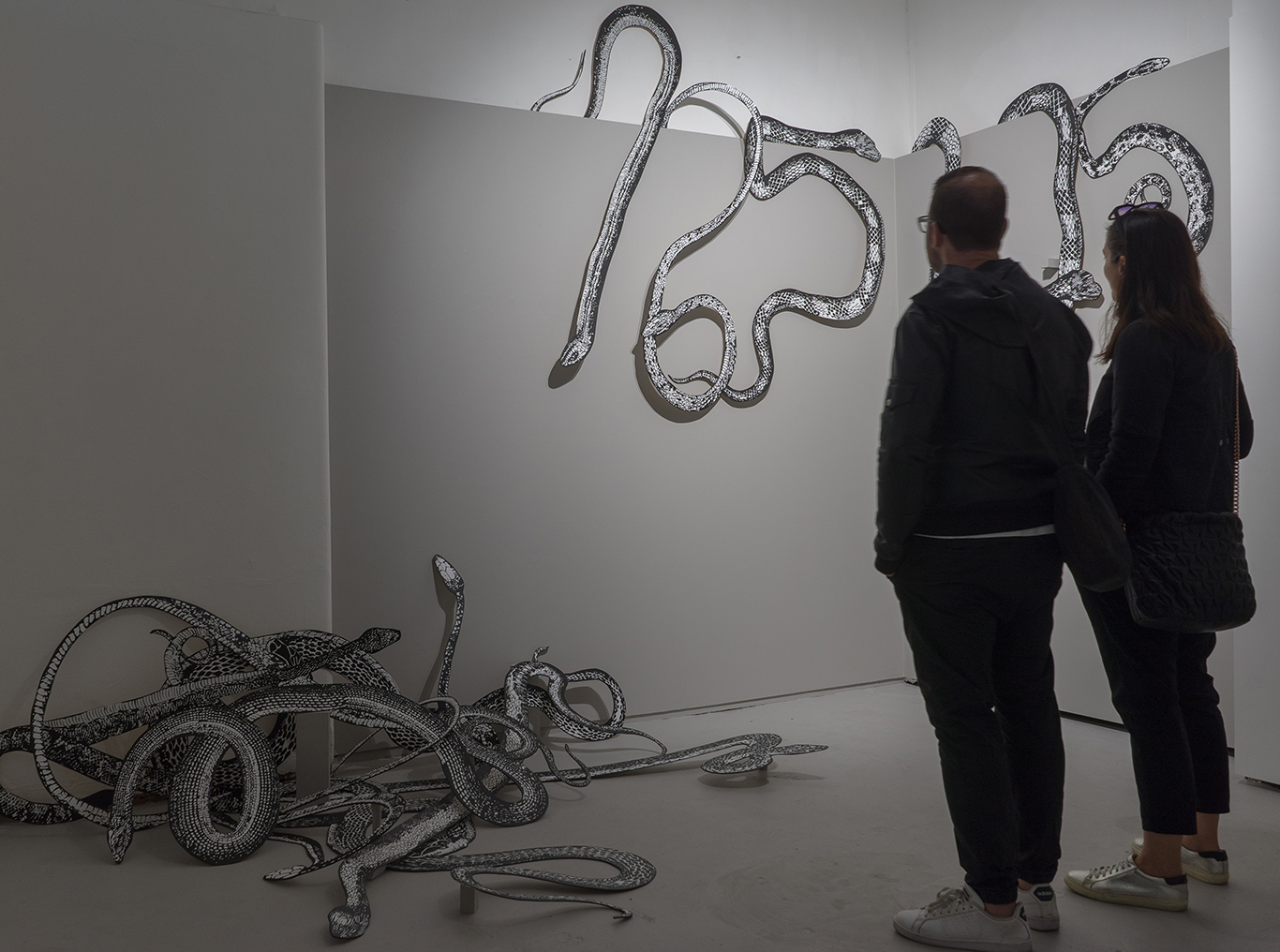 1

of 9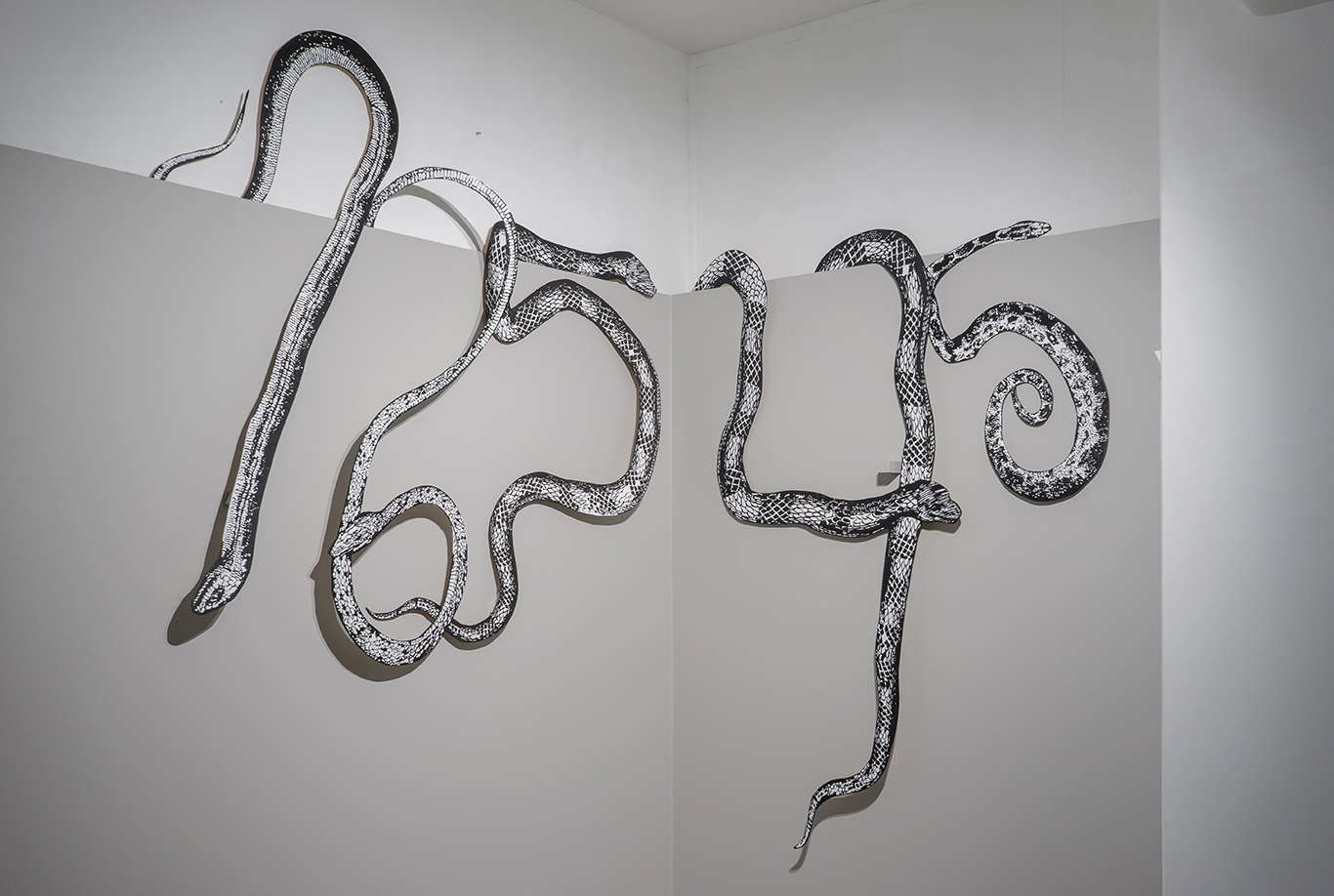 1

of 9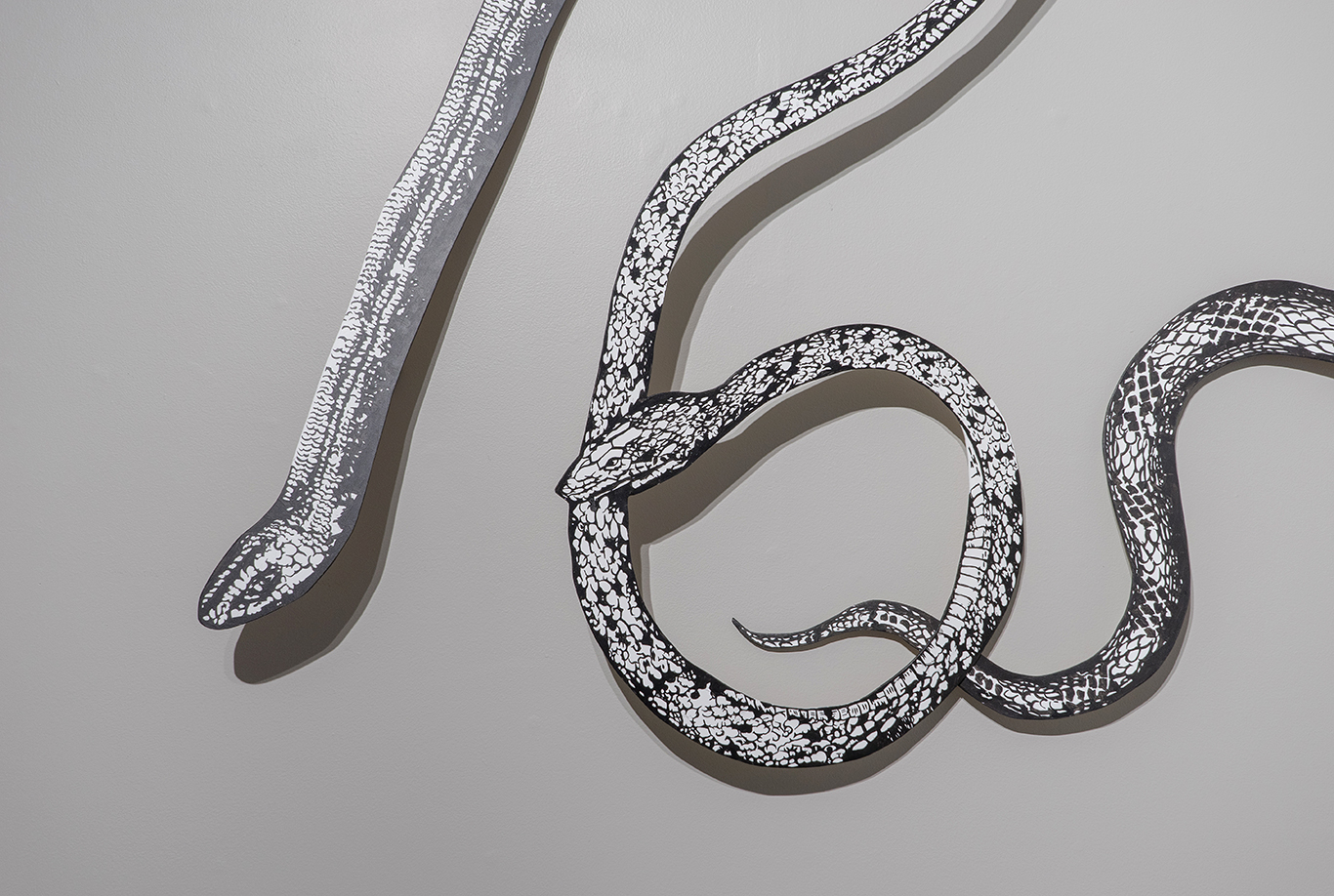 1

of 9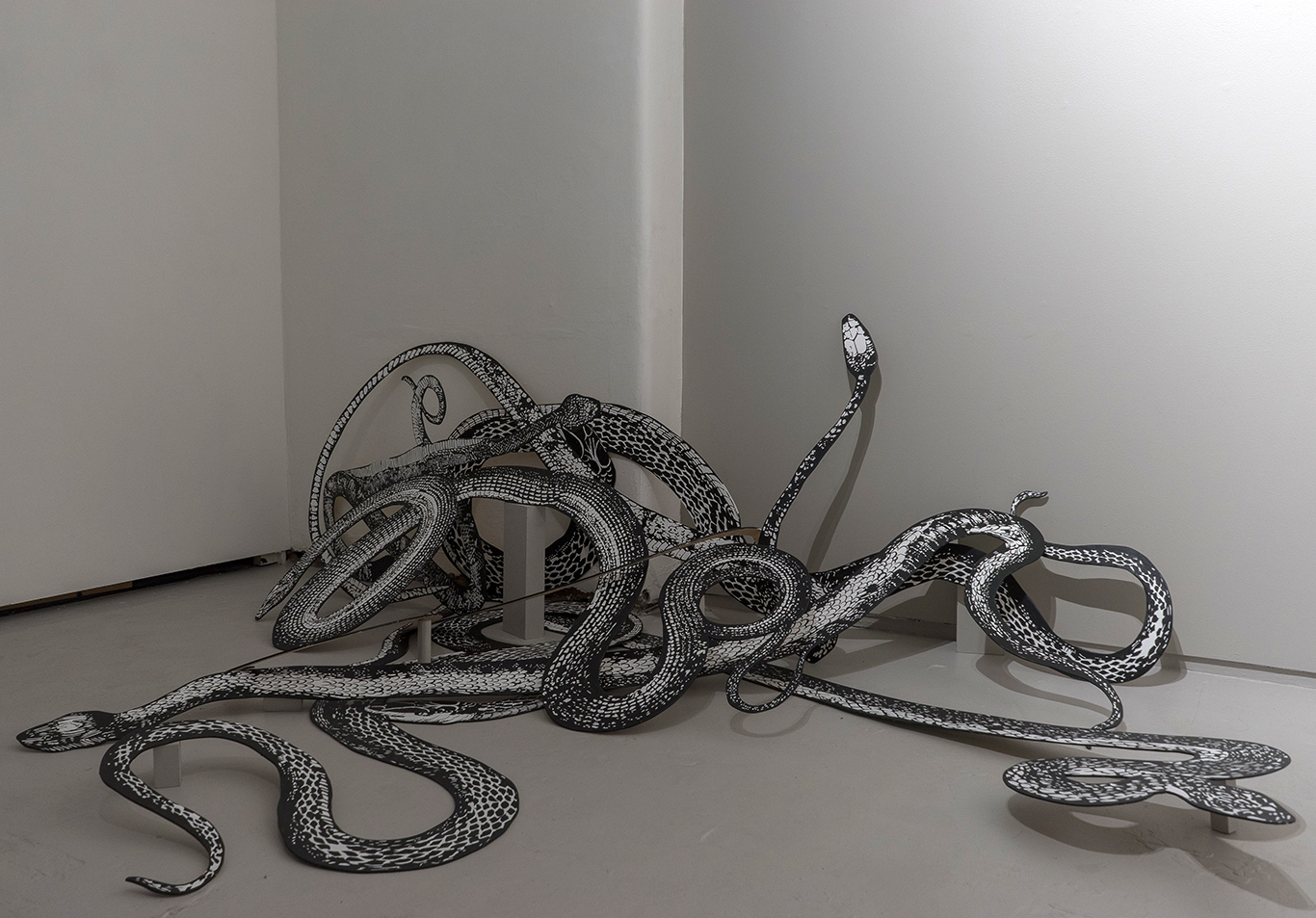 1

of 9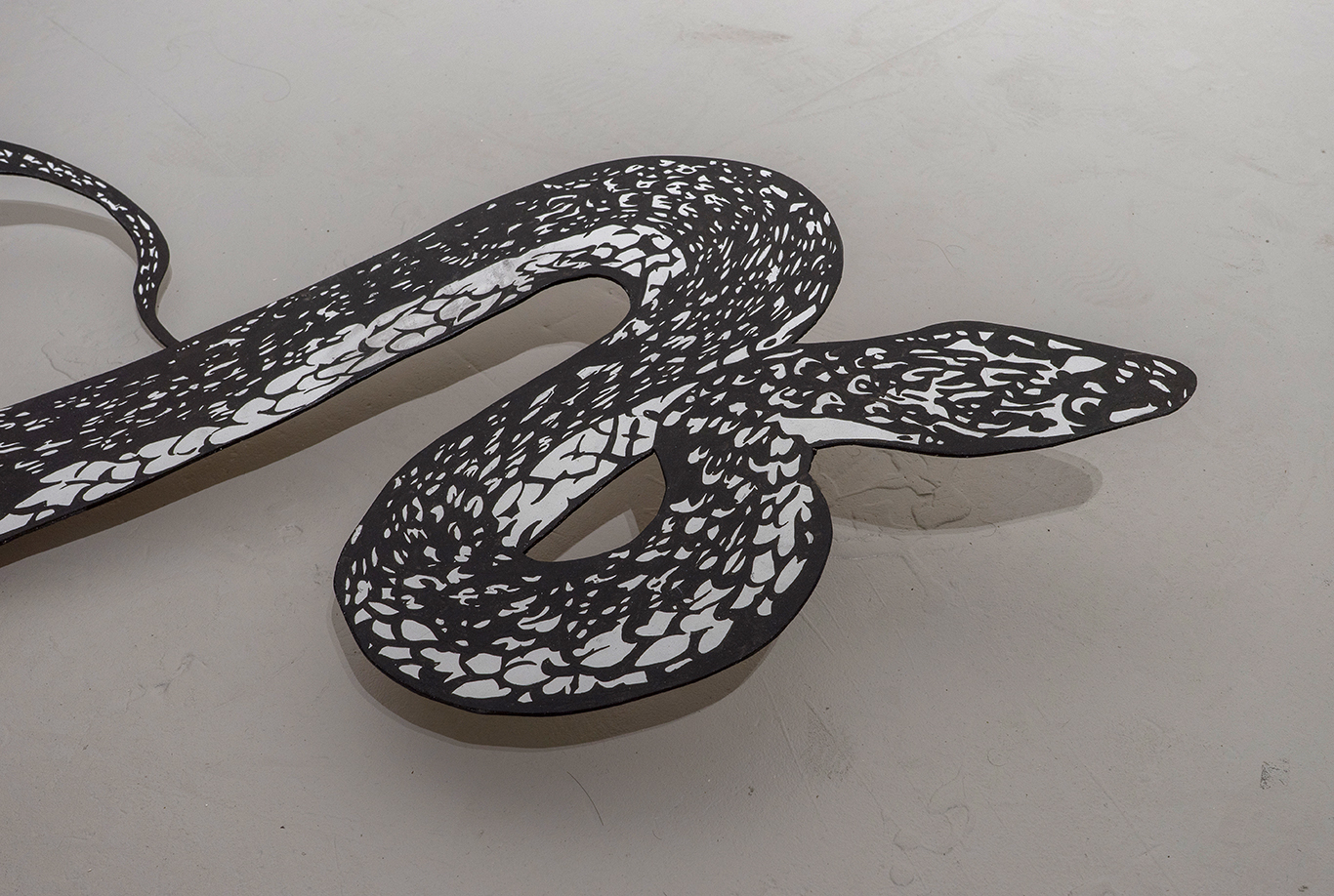 1

of 9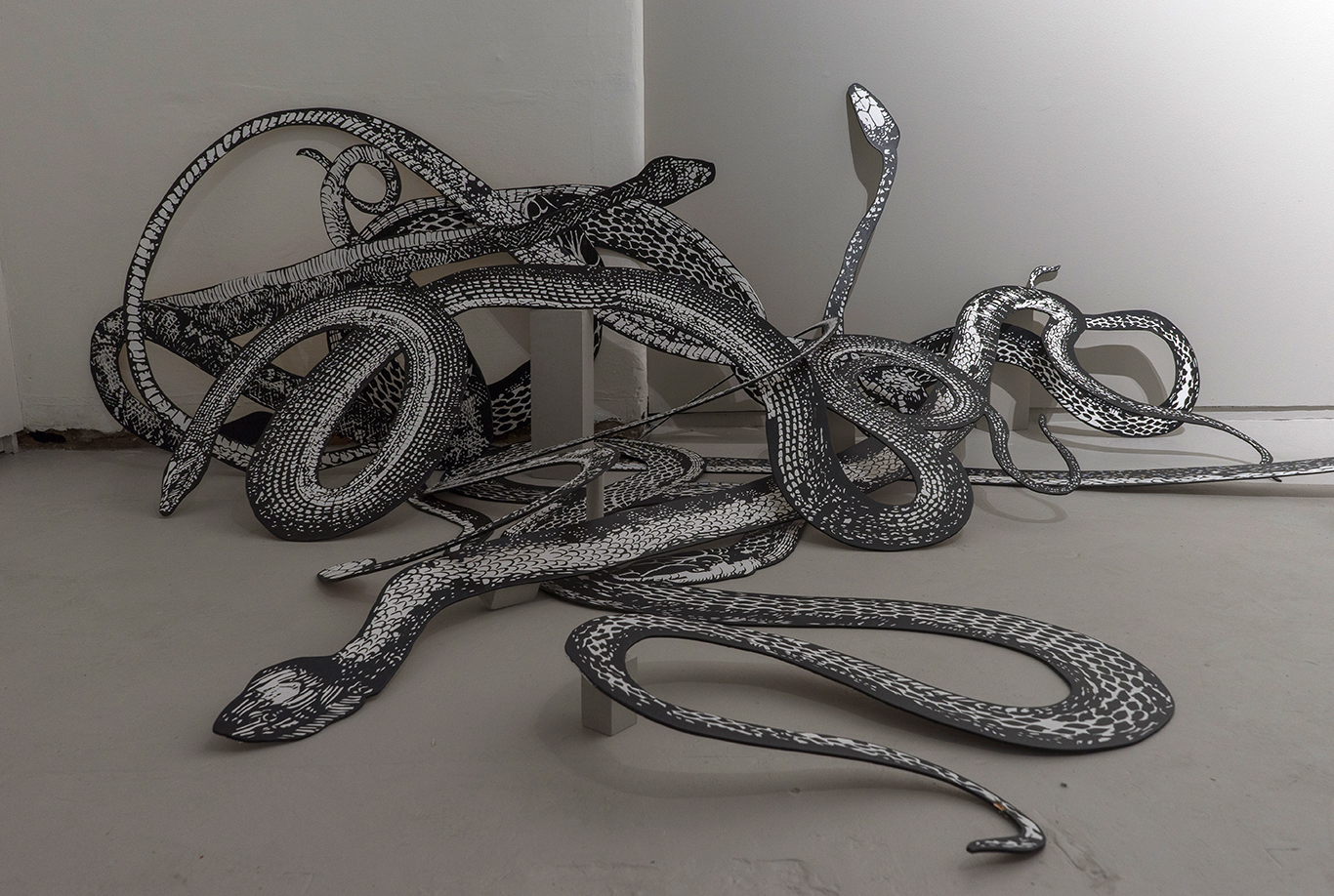 1

of 9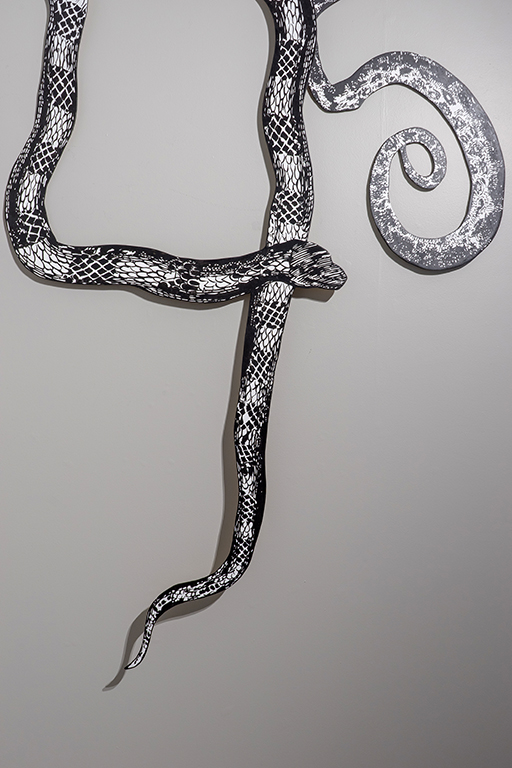 1

of 9
Sharon Goodwin
​16518
12 ​Oct. – 3 Nov. 2018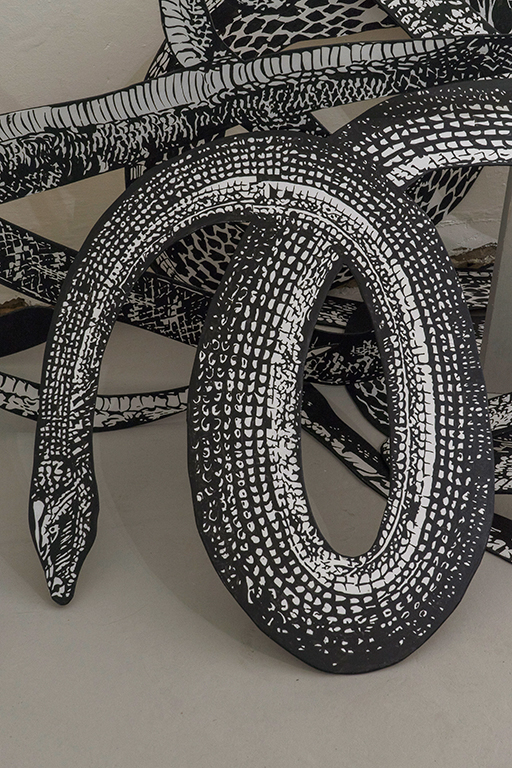 Sharon Goodwin's installation 16518 consists of a series of painted ply cutouts of snakes that make the shape of individual numbers. The snake numbers will be arranged to reflect the amount of days that the artist has been alive starting at 16,518. The work will be added to and subtracted from each day for the duration of the exhibition.
Photos courtesy of Ruben Bull-Milne.
Sharon Goodwin is a Melbourne based artist that has exhibited extensively in Australia and internationally. Her practice ranges from installation, sculpture, painting and drawing and references familiar visual language, artefacts, mythology and stereotypes found in popular culture, illustration and art history.
Select solo exhibitions include; West Space Gallery, TCB Gallery, BUS Gallery, Uplands gallery, Heide Museum of Modern Art and Gertrude Contemporary Art Space. Group Exhibitions include most recently Playback, Dobell Australian Drawing Biennial 2018, Art gallery of NSW, The National Gallery of Victoria, Margaret Lawrence Gallery, RMIT Gallery, Artworx at the University of Southern Queensland, Gertrude Contemporary Art Space, Monash University Gallery, Bendigo Art Gallery, Plimsoll Gallery (Hobart) University of Sydney Gallery, MCA Gallery (Sydney), GrantPirrie Gallery (Sydney), University of Queensland Art Museum (Brisbane) Gallery Side 2, (Japan) Artspace, Physics Room (New Zealand). Sharon was a founding member of both TCB gallery and art group DAMP, and is a current member of Zilverster, an ongoing collaborative project with Irene Hanenbergh (Zilverster is represented by Sarah Scout Presents). Her work is held in the collections of the National Gallery of Victoria, Mornington Peninsula Regional Gallery, Monash University and numerous private collections.