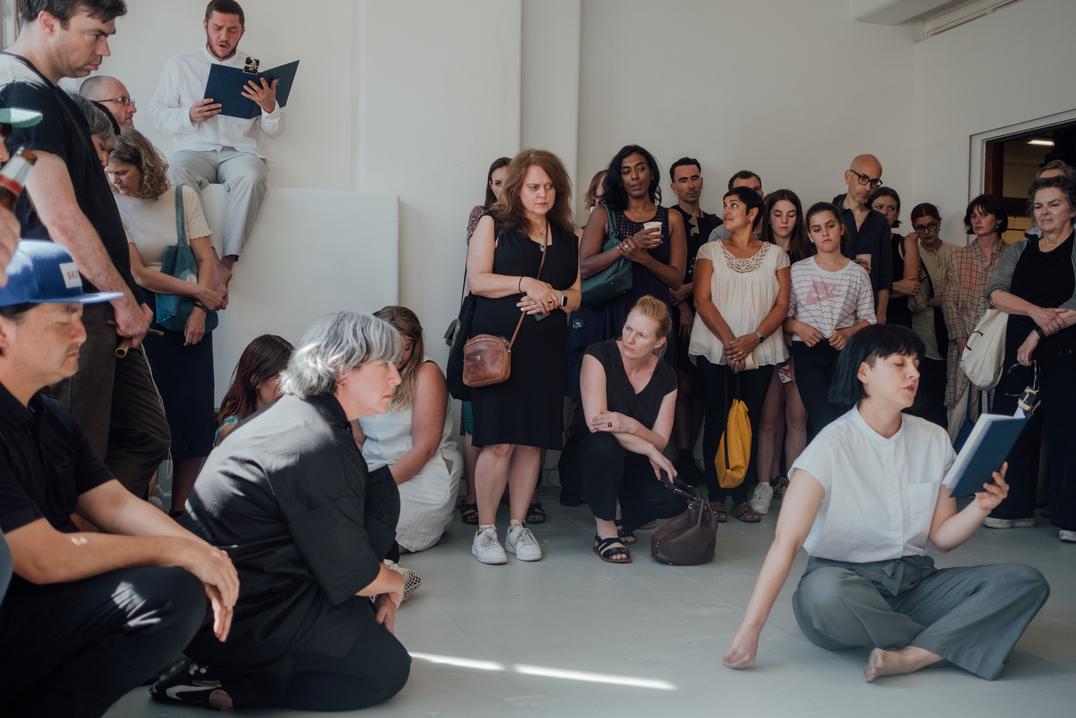 1

of 5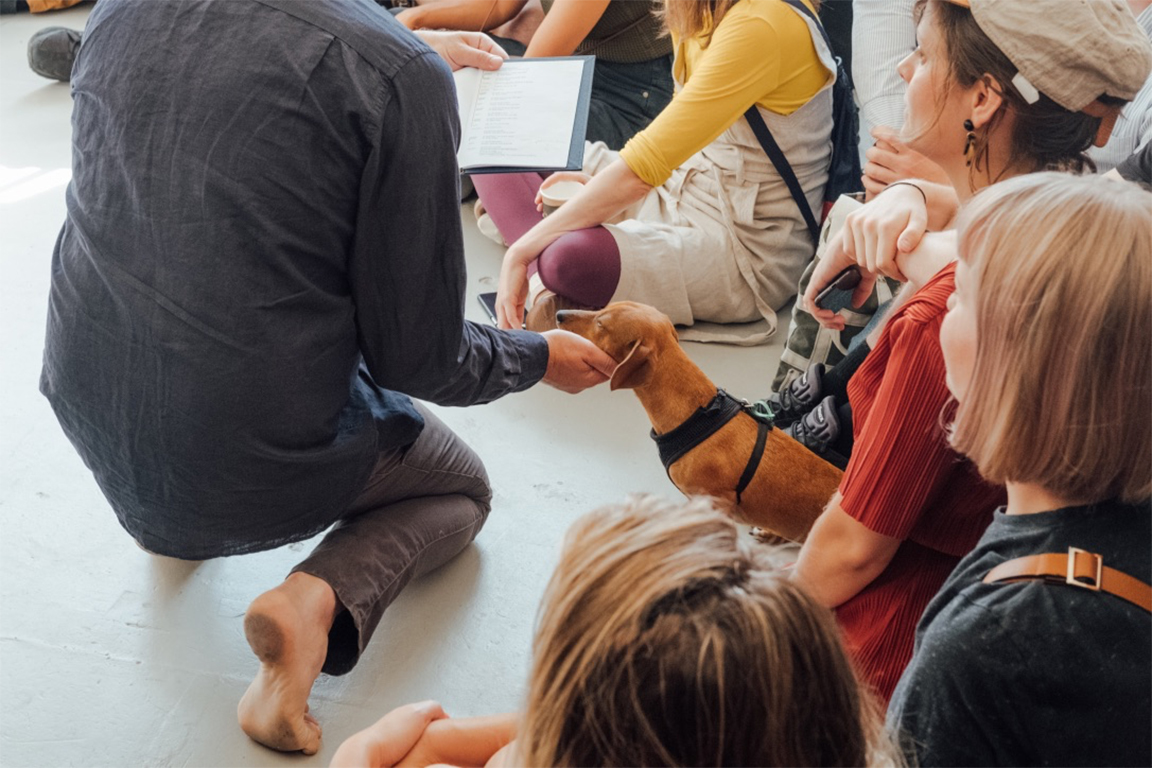 1

of 5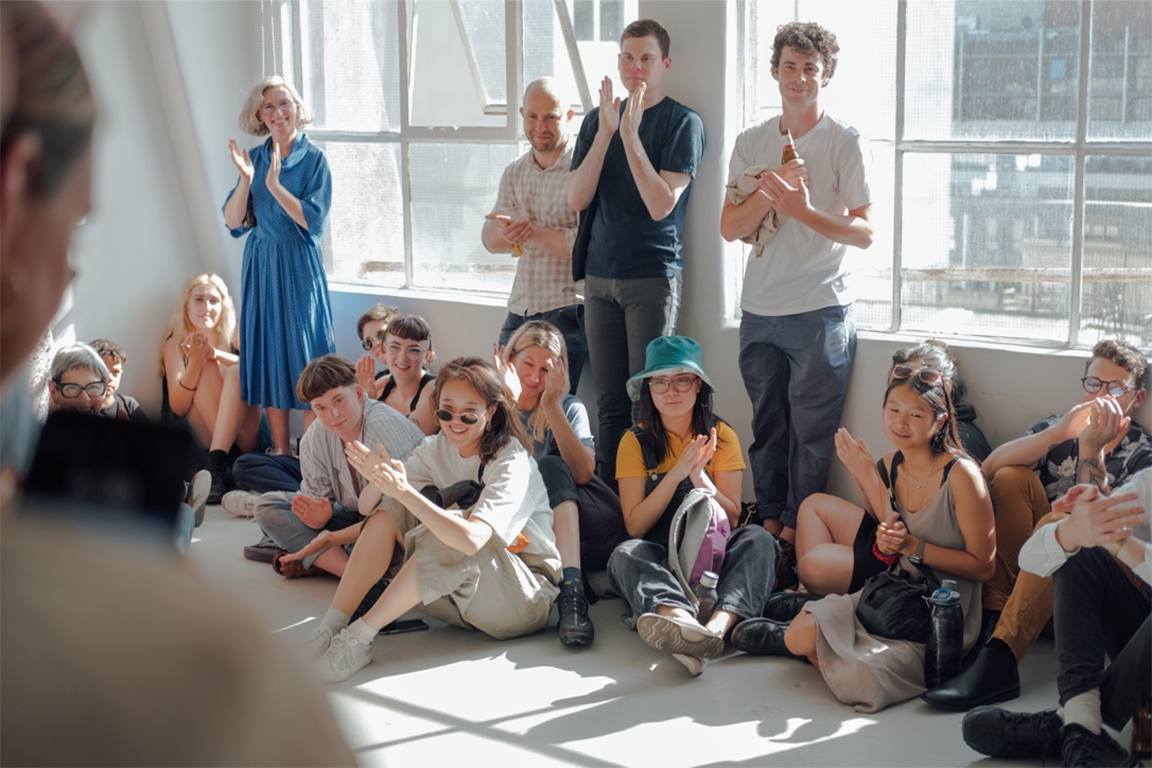 1

of 5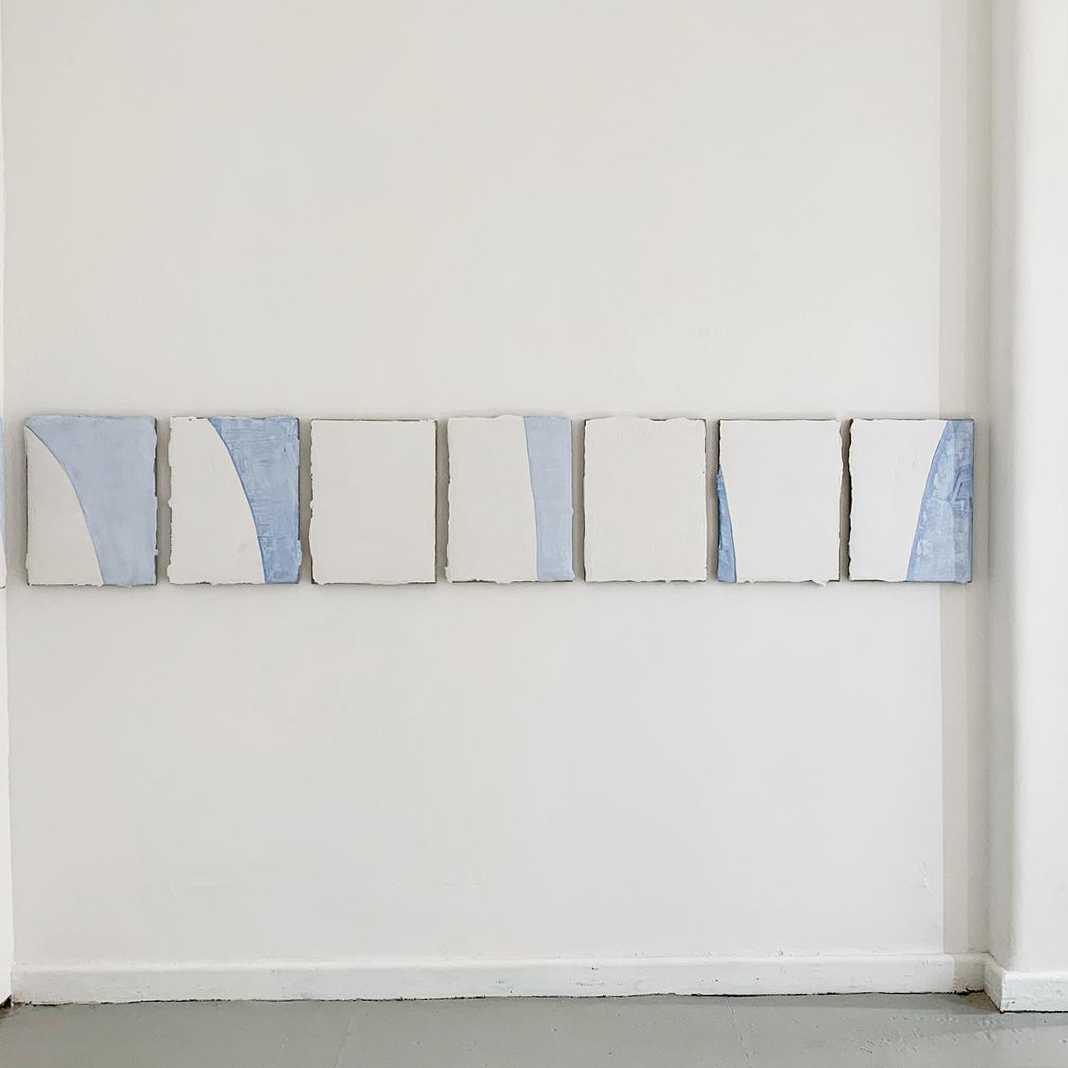 1

of 5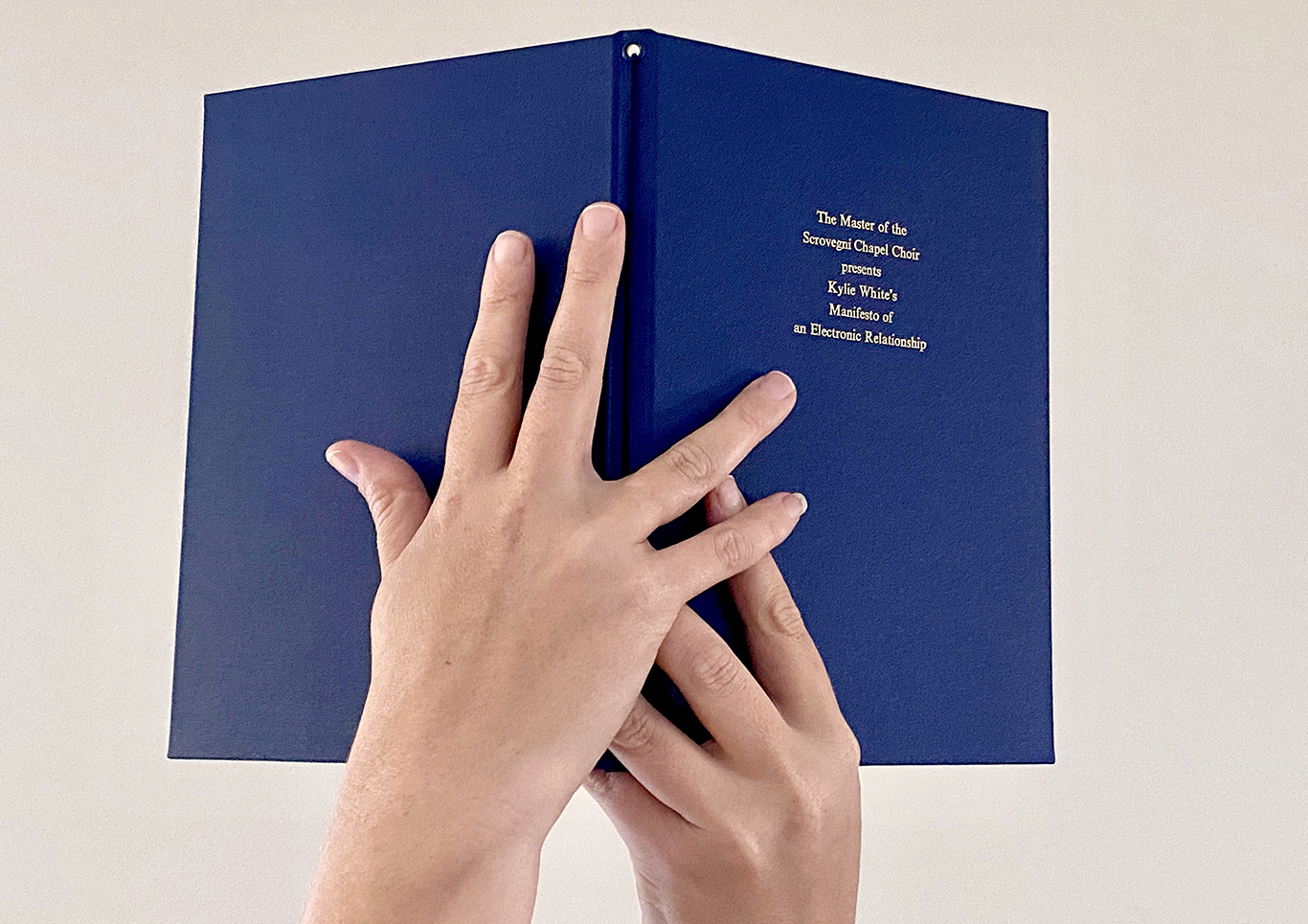 1

of 5
Sam George and Lisa Radford
The Master of the Scrovegni Chapel Choir presents Kylie White's Manifesto of an Electronic Relationship
14–21 Dec.; 15–25 Jan. 2020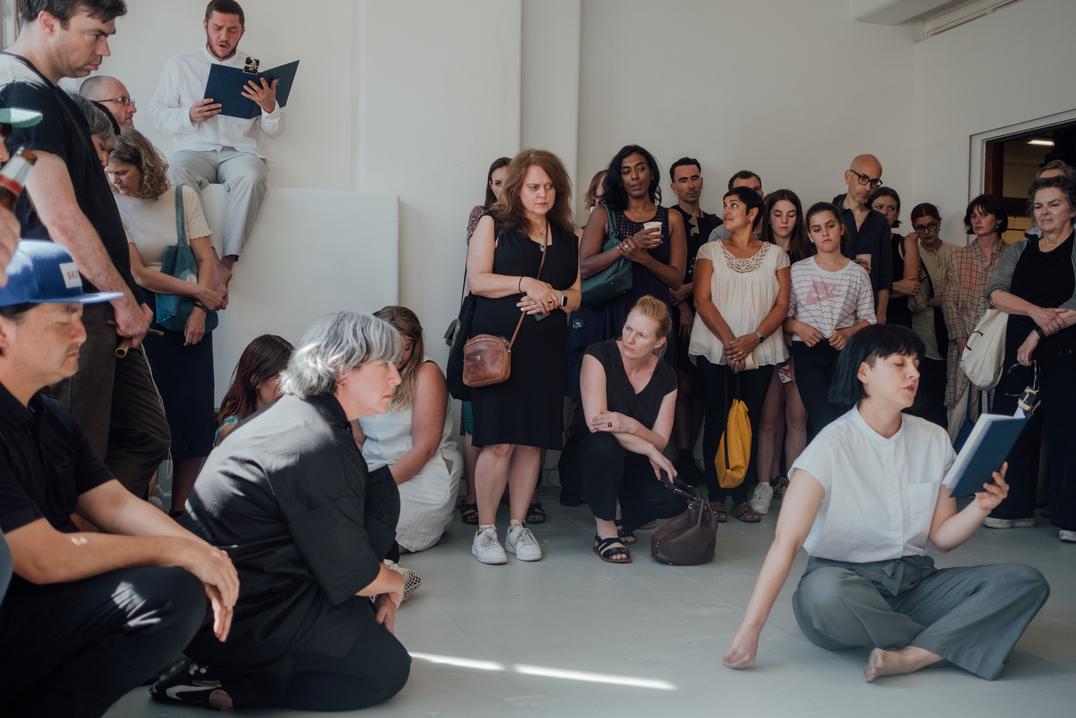 Using the manuscript of an affair conducted over email between 11 April and December 25, 2011 — George & Radford find a materiality in the space between Melbourne and San Diego mediated by technology in plaster, pigment, voice and time.
The performance is an atomised opera that uses the time the emails were sent to explore that space of desire and doubt in an oral form.
Our opera singer chants the verbal descriptions of the attachments (literal and figural) mostly images, that Kylie and David send to each other over the 9 month period which Kylie White's manifesto publishes.
Photo courtesy of Ezz Monem.
Working together since 2008, Sam George and Lisa Radford, use conversation and oral histories to produce works that refer to documentary processes, shared narratives and coded language. The nature of their collaboration means their performative work has, in the past, taken the form of beer coasters, a very large knotted-flag , a normal sized flag printed with an unreadable collection of emails, an award winning painting rejected by ANL but decoded by a visiting ex-navy general and, videos of spliced and cut responses to an abstracted de-contextualized questions spoken and mimed.