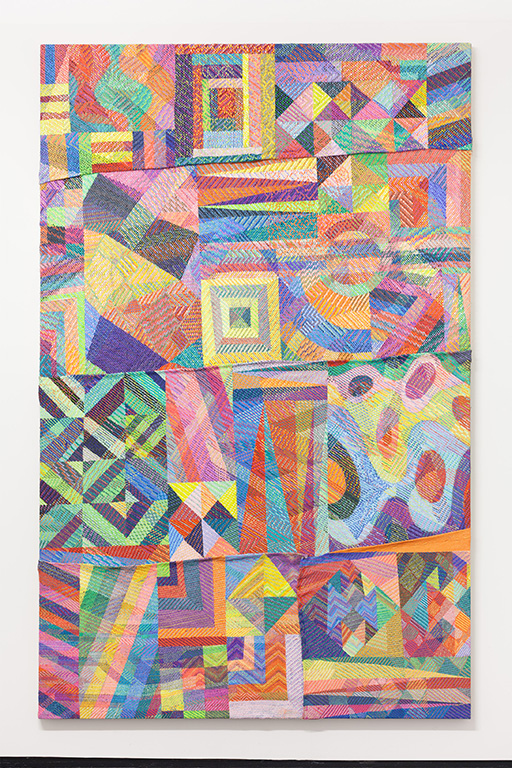 1

of 7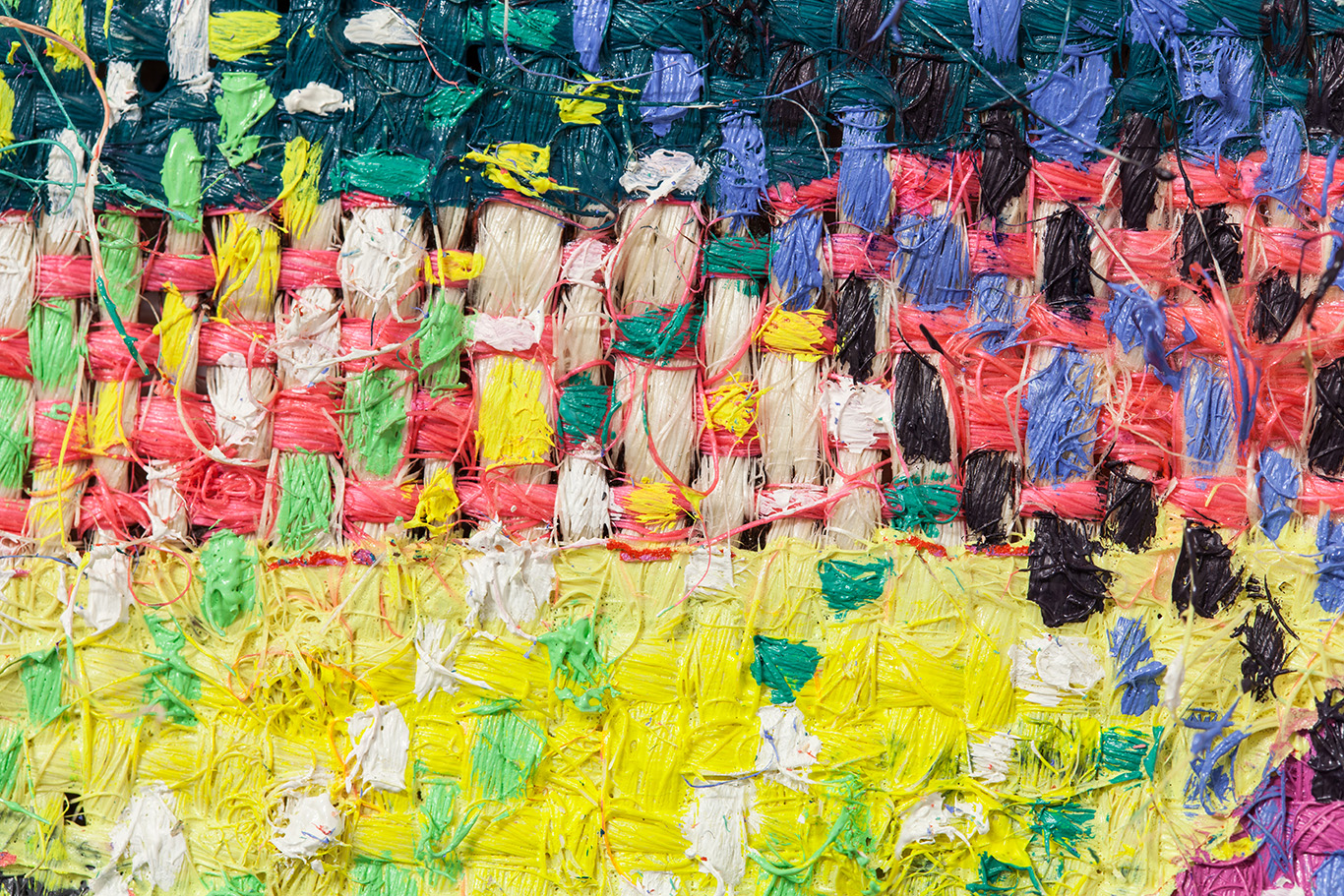 1

of 7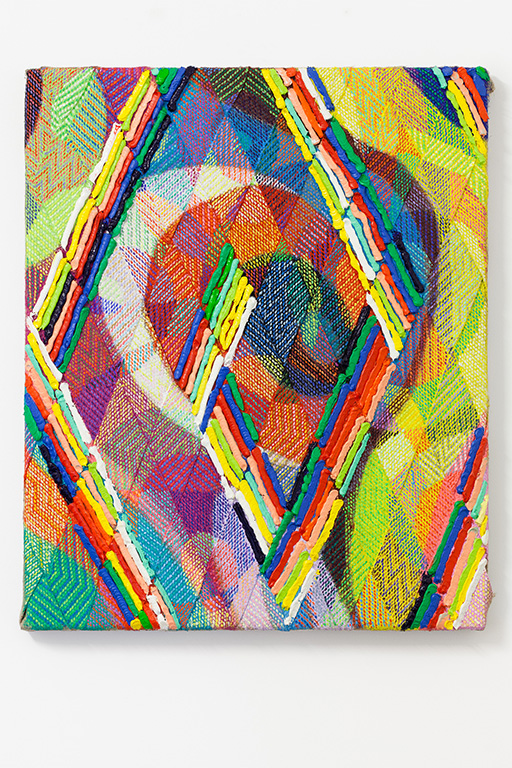 1

of 7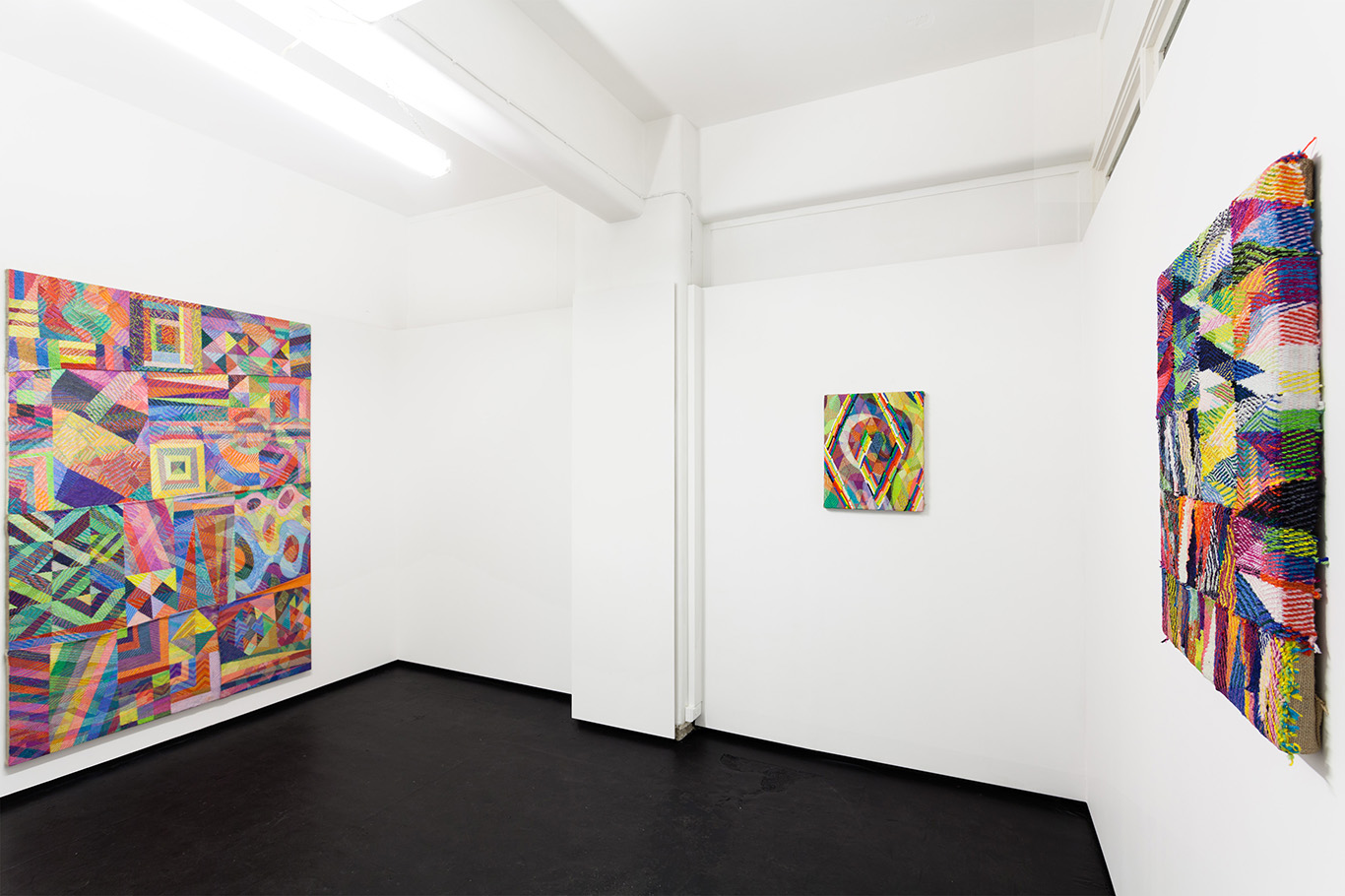 1

of 7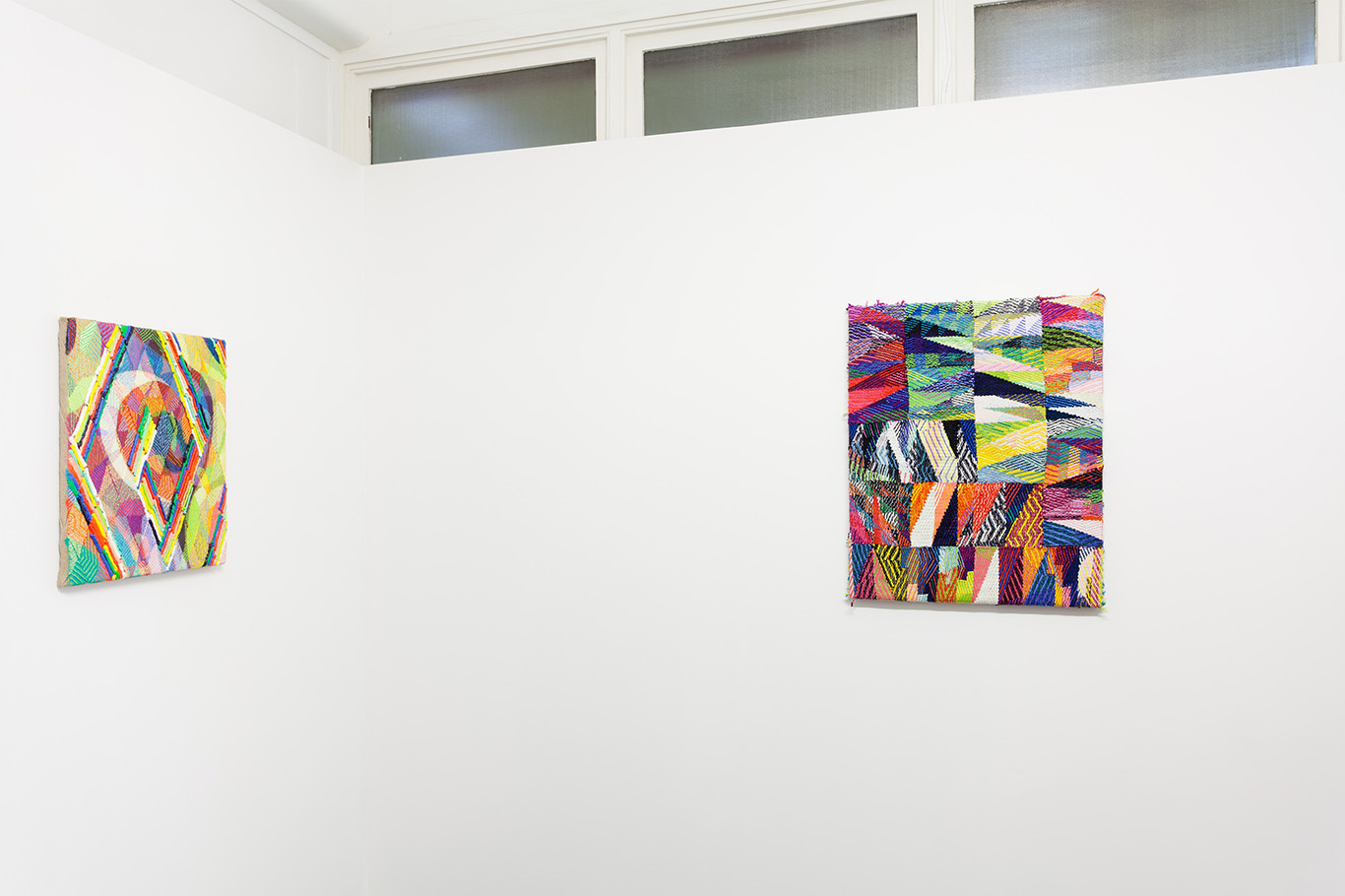 1

of 7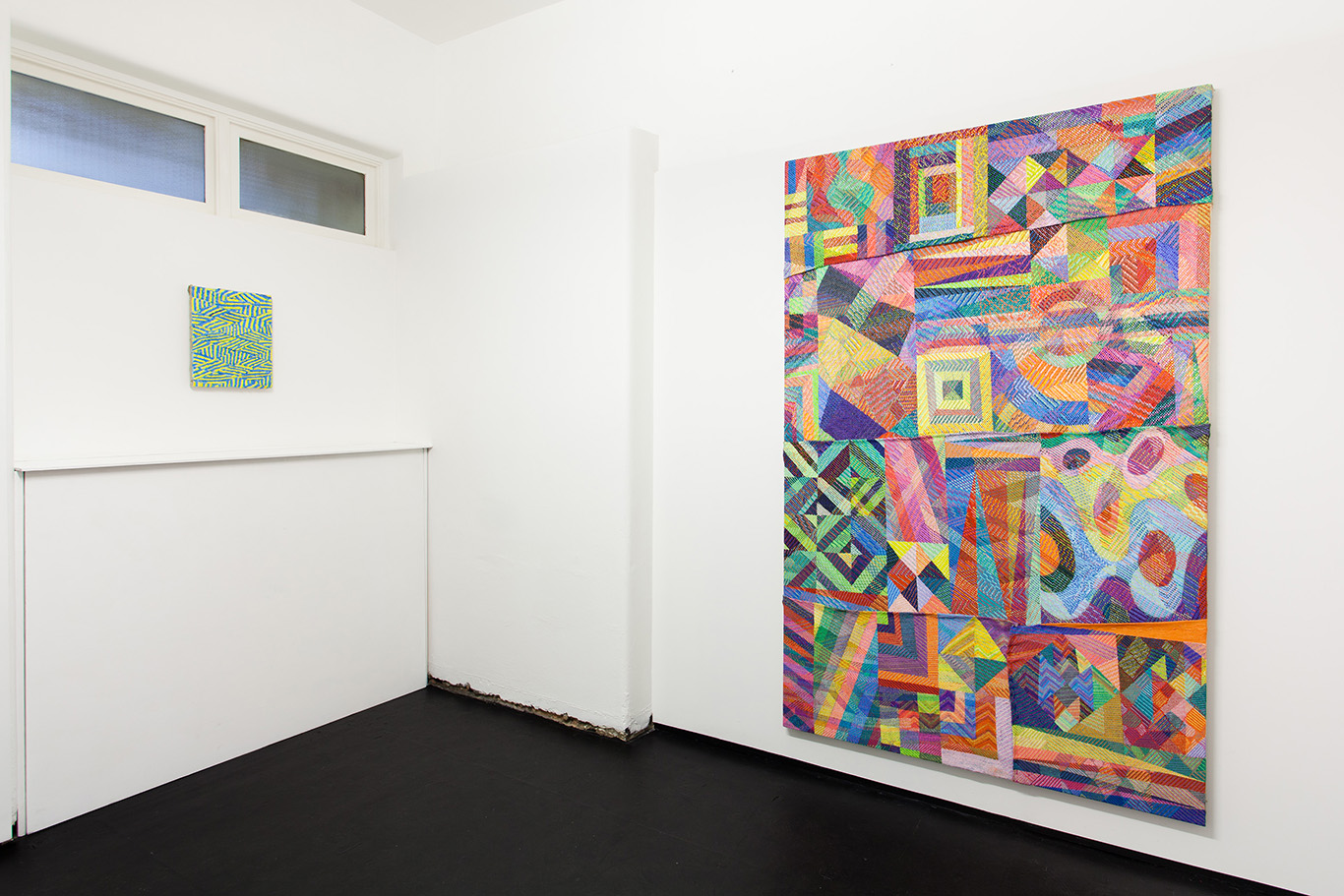 1

of 7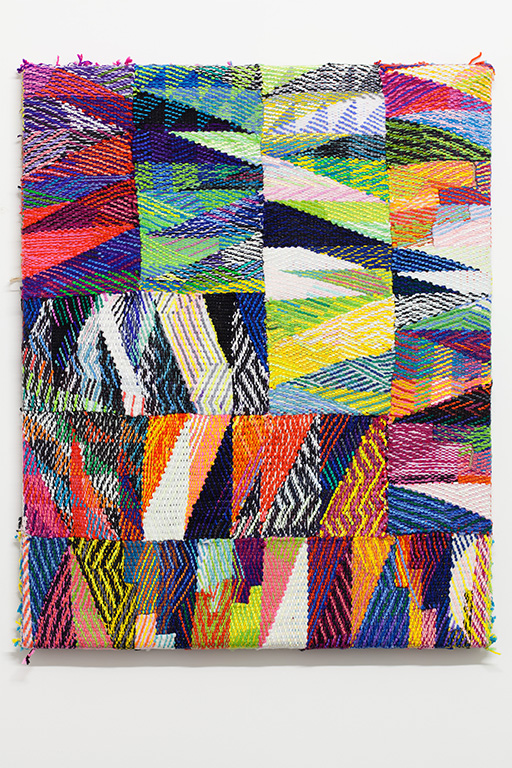 1

of 7
Sam Martin
WINDOWS FOR SHEETS
28 May - 20 June
2015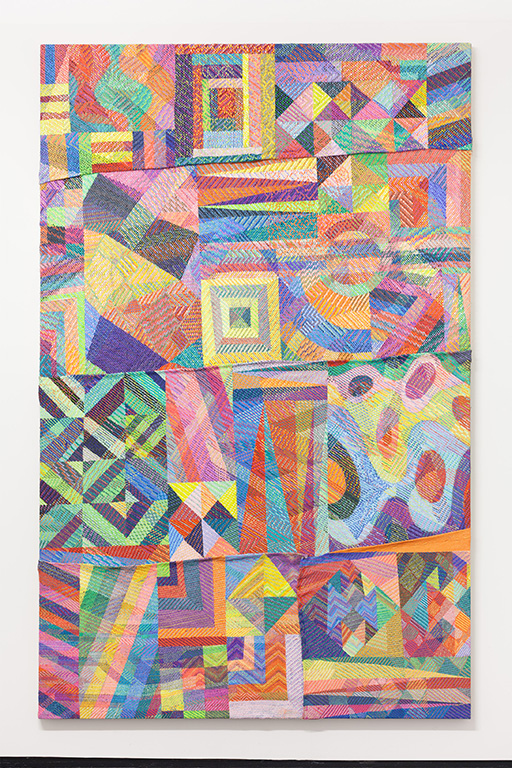 Sam Martin utilises unconventional material such as hessian, coffee bags and hand-woven textiles to magnify the characteristics of the painting's substrate and act as a site in which to explore painterly concerns such as repetition, occlusion, constraint, colour and improvisation.
Martin is interested in testing how different materials and surfaces influence the result of the gesture and how the image manifests itself over time from a series of incremental marks and decisions.
These works are an improvised collision of automatic scribbles, various ornamental patterns and single line motifs which could act as an imposter for something they're not, whether it be a tapestry, an embroidery or a woven rug.
Sam Martin
Born 1985, Melbourne, Victoria
Lives and works in Melbourne, Victoria 

Education
2009 Bachelor of Fine Arts (Honours) - Monash University, Caulfield 2008 Bachelor of Fine Arts (Painting) - Monash University, Caulfield 2005 Diploma of Illustration - Chisholm TAFE, Frankston


Selected Solo Exhibitions
2019 Orbits, STATION, Melbourne
2017 Specimen, Offering, Gertrude Glasshouse, Melbourne
Specimen, Part 1, STATION, Melbourne
2016 Auckland Art Fair, w Tristian Koenig Gallery, Auckland, NZ 2015 We We Kojo, Tristian Koenig Gallery, Melbourne
2015 Windows For Sheets, Caves Gallery, Melbourne
2014 For The Problem Is No Longer, Arc One Gallery, Melbourne 2012 Crystalise Borders, Arc One Gallery, Melbourne
Selected Group Exhibitions
2019 Sunshine Coast Art Prize, Caloundra Regional Gallery 2018 Geelong Contemporary Art Prize, Geelong Art Gallery
Support Structure, Latrobe Art Institute, Bendigo
Shantih, Shantih, Shantih, STATION, Melbourne 2017 Groupie, Sullivan+Strumpf, Sydney

Darebin Art Prize, Bundoora Homestead, Bundoora
Spring 1883 Art Fair, STATION, Sydney
2016 Running Interference, curated by Kent Wilson, Rubicon, Melbourne

Elastic Field, curated by Laura Skerlj, Strange Neighbour, Melbourne
CODE Art Fair, w Tristian Koenig Gallery, Copenhagen, DK
Painting. More Painting, Australian Centre for Contemporary Art, Melbourne Picturesque, Palmer Art Projects, Sydney
Throwing Dirt at the Sun, Tristian Koenig Gallery, Melbourne
2015 Churchie Emerging Art Award, Griffith University Art Gallery (GUAG), Brisbane
2014 Incidents Above A Bar, Alderman Gallery, Melbourne
2013 Mike Brown - BLOOP or HYPERTENSION CAN BE FUN !!!!!!, Charles Nodrum Gallery, Melbourne 2012 Museums in the Incident, Monash Faculty Gallery, Melbourne

Awards
2019 Sunshine Coast Art Prize (finalist)
2018 Geelong Contemporary Art Prize (finalist) 2017 Darebin Art Prize (finalist)