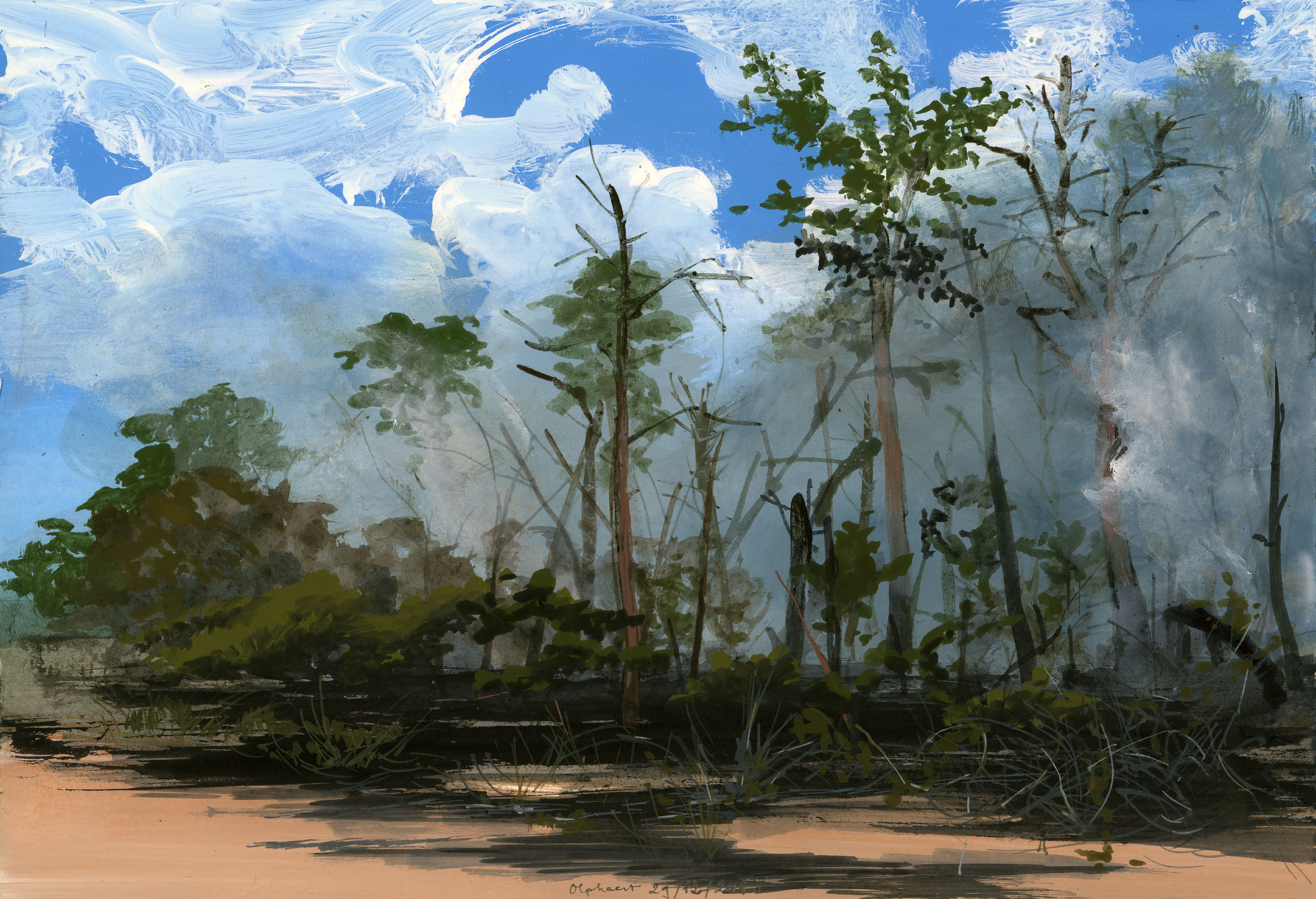 1

of 16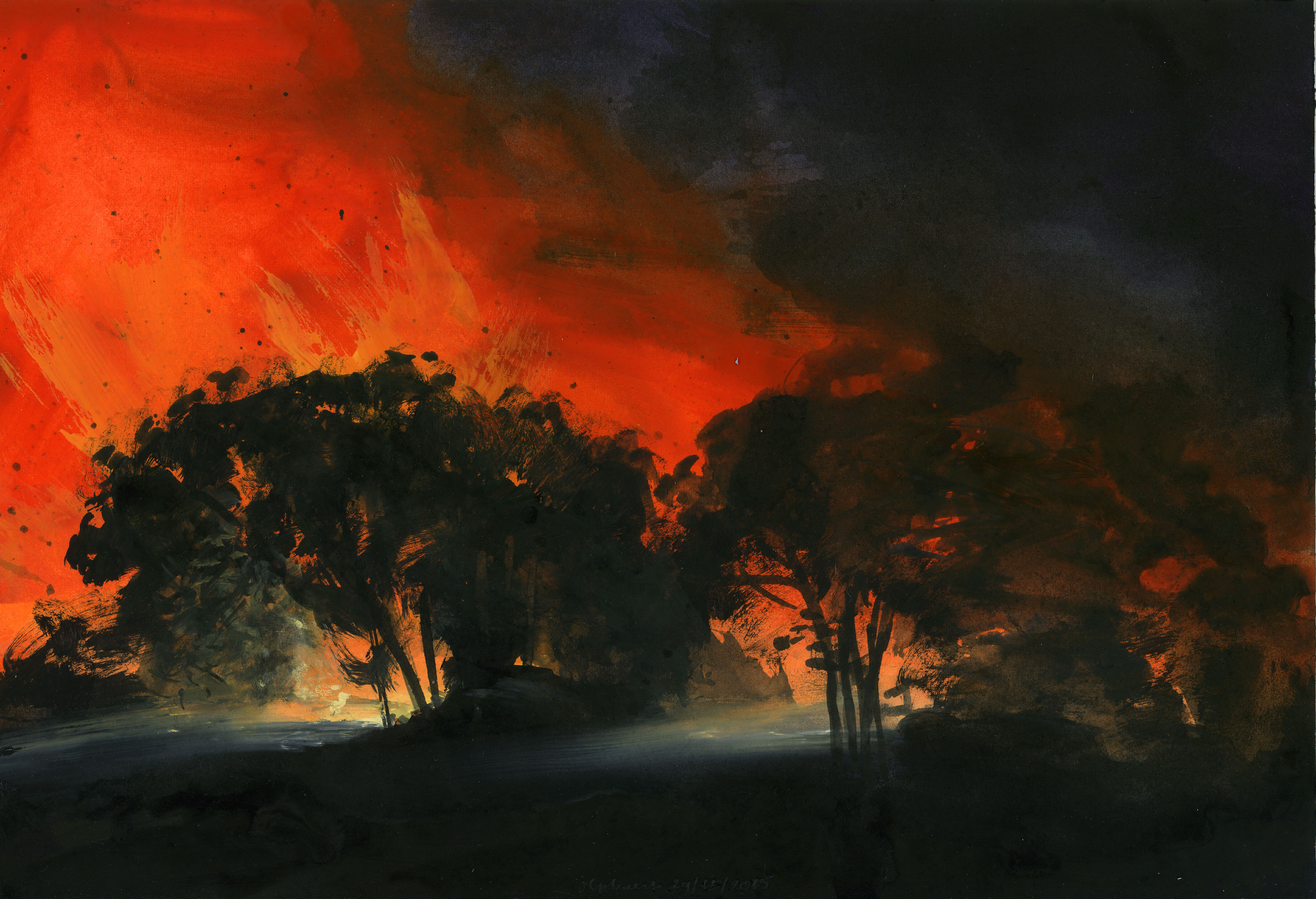 1

of 16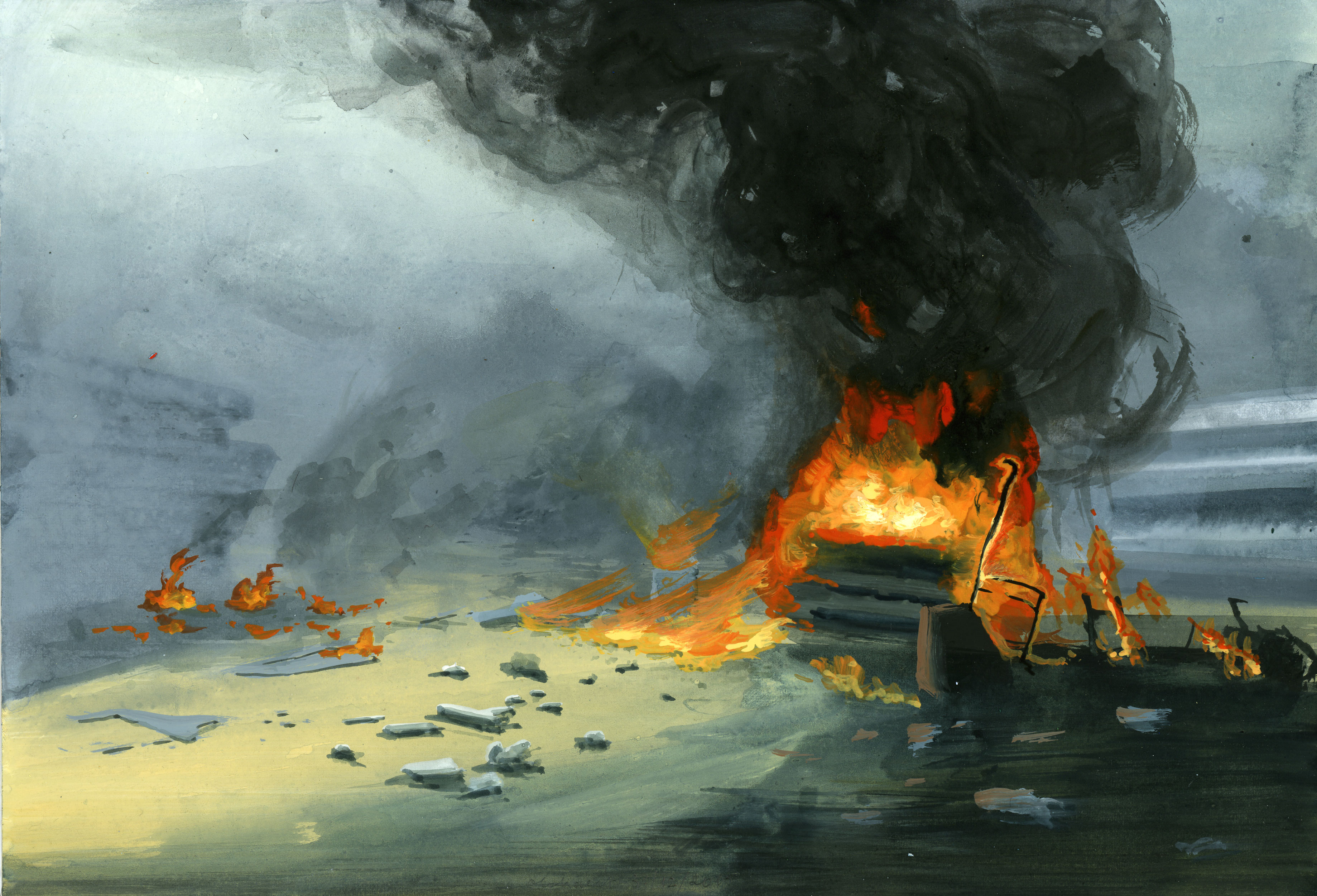 1

of 16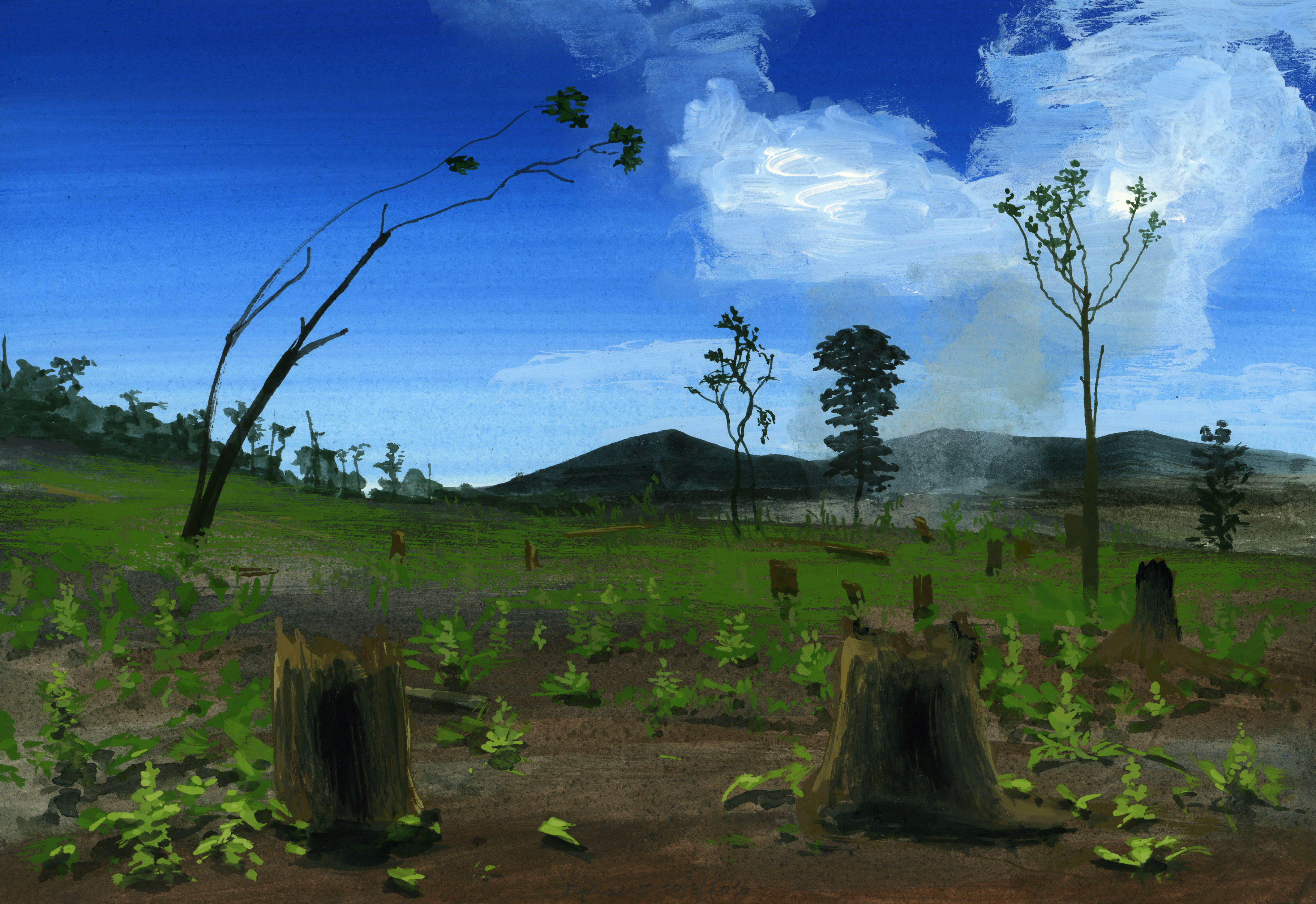 1

of 16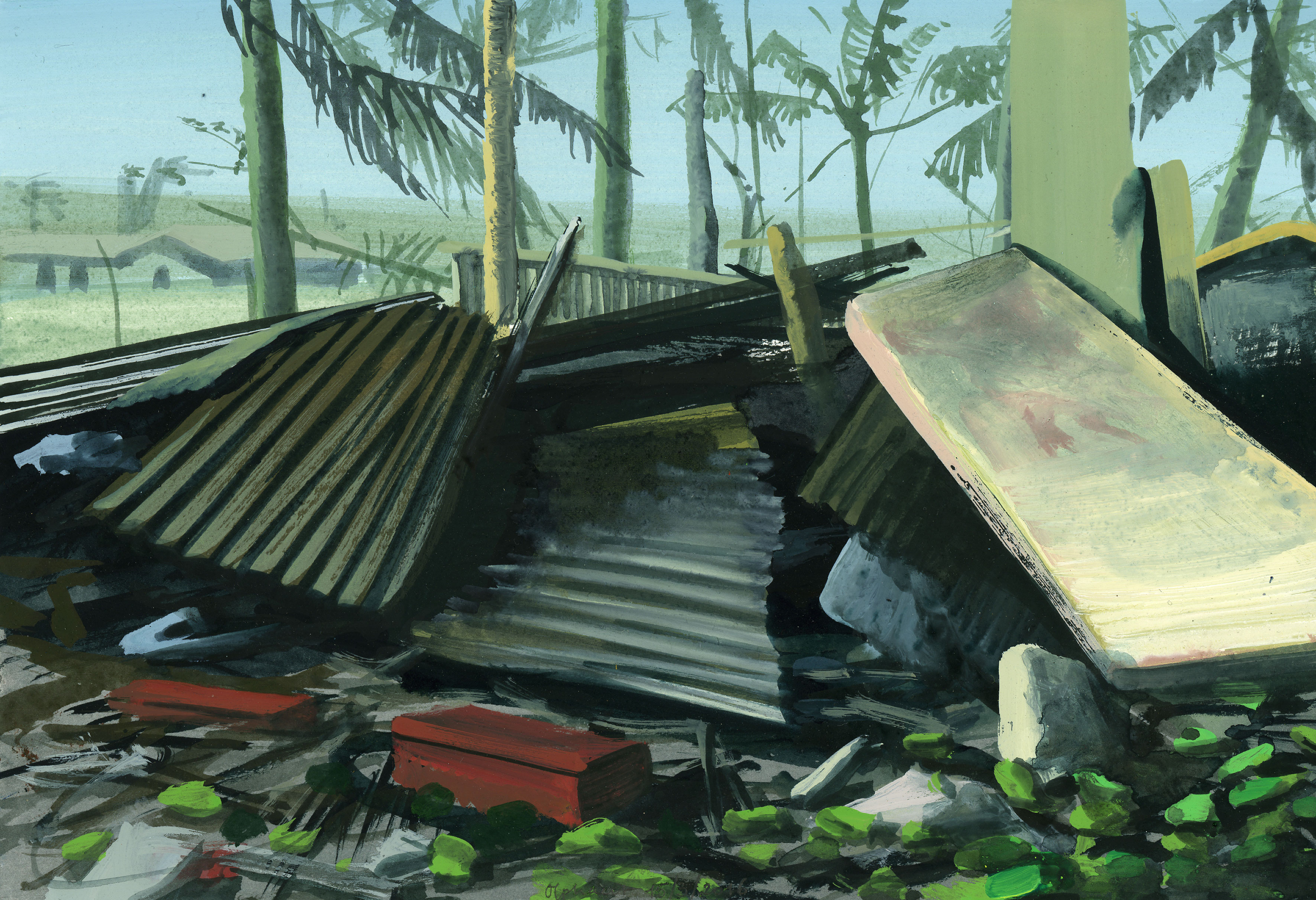 1

of 16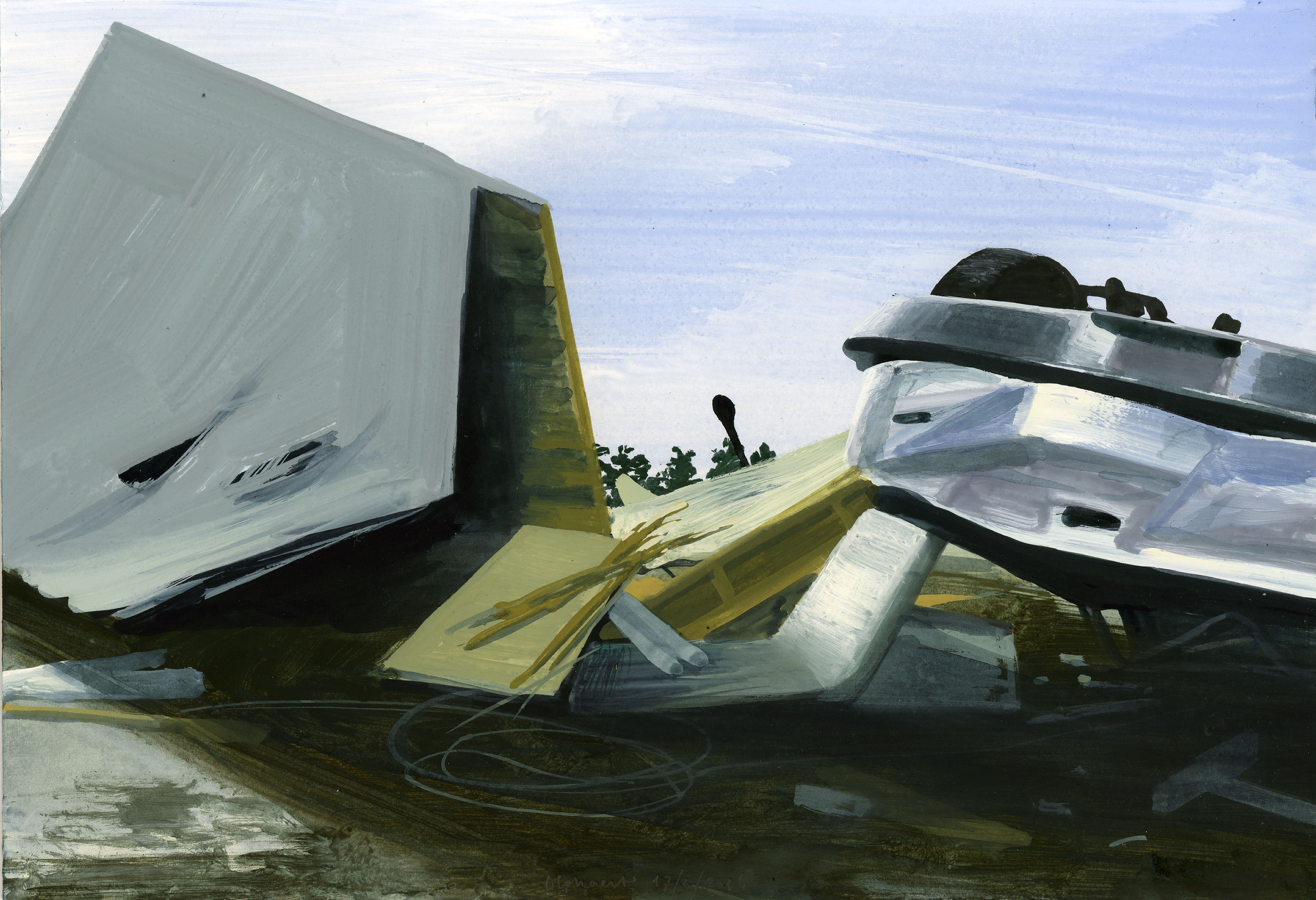 1

of 16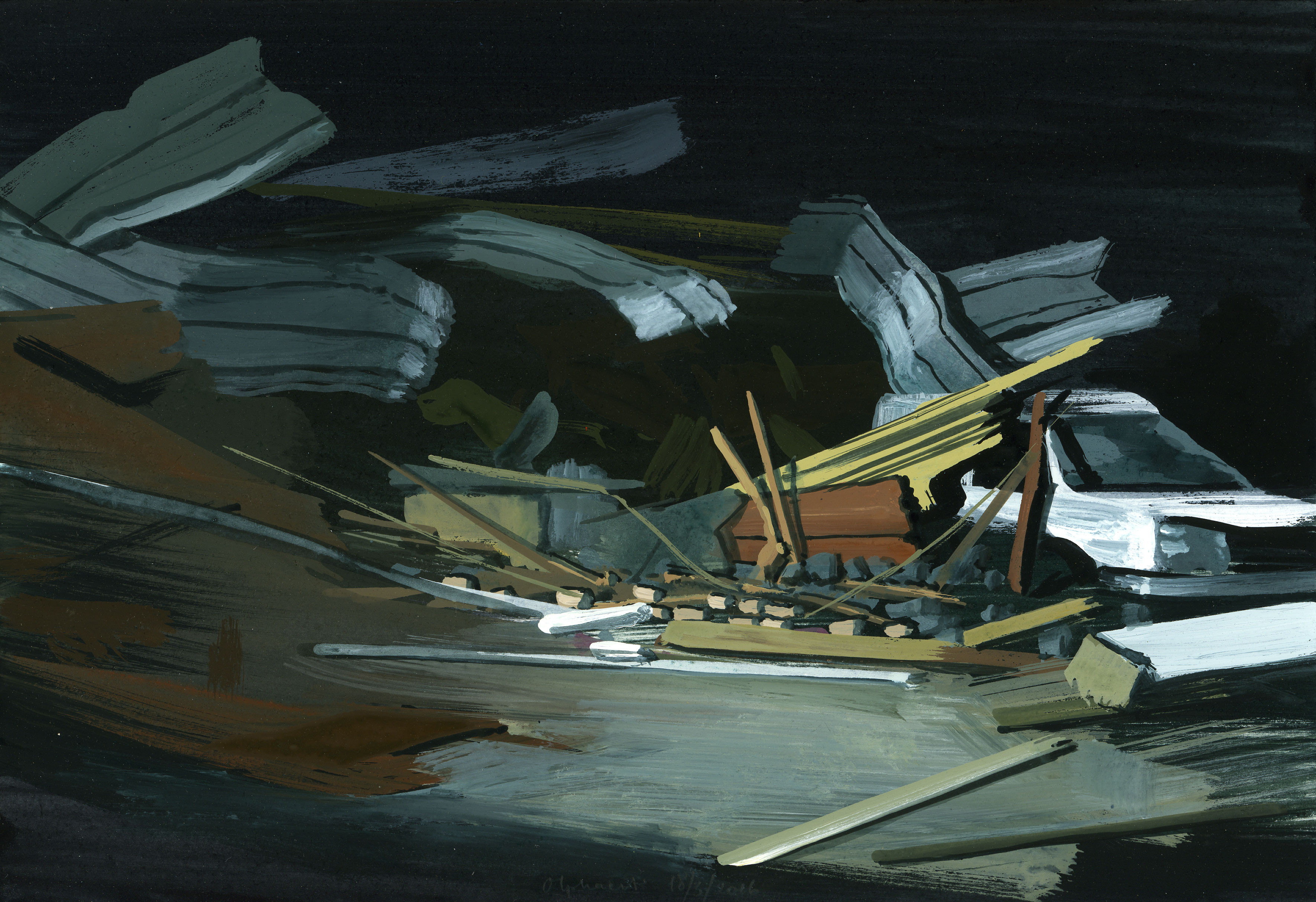 1

of 16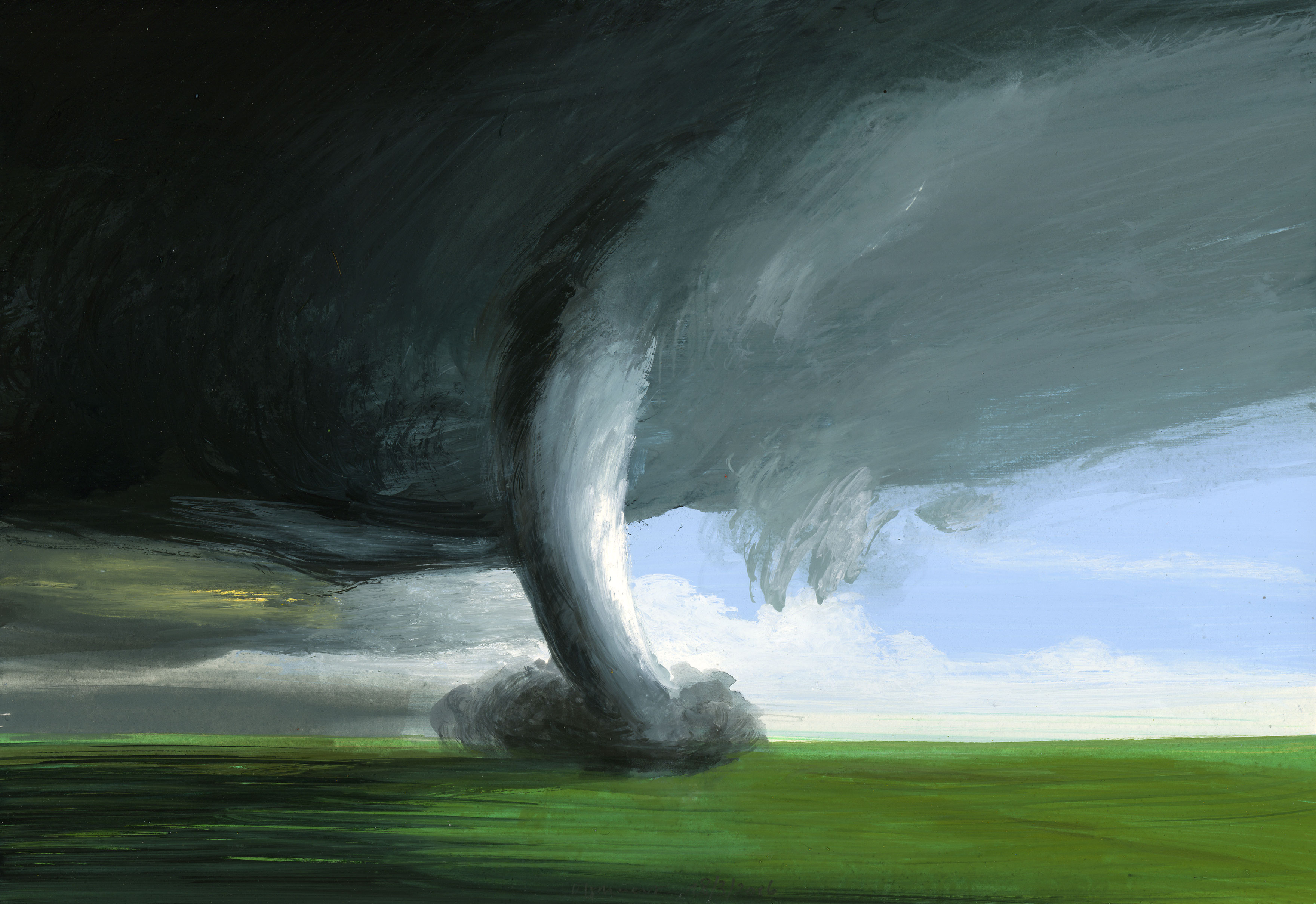 1

of 16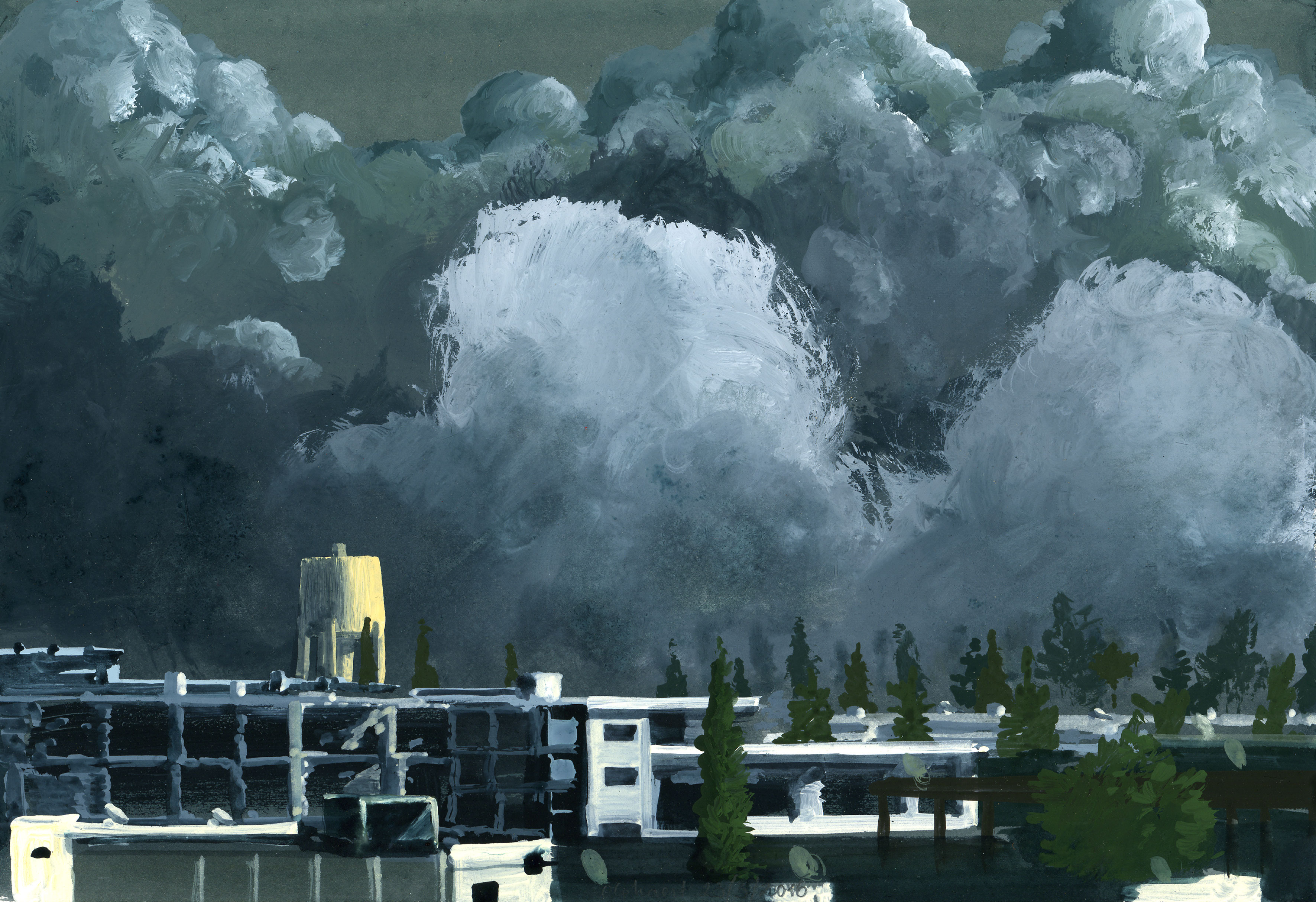 1

of 16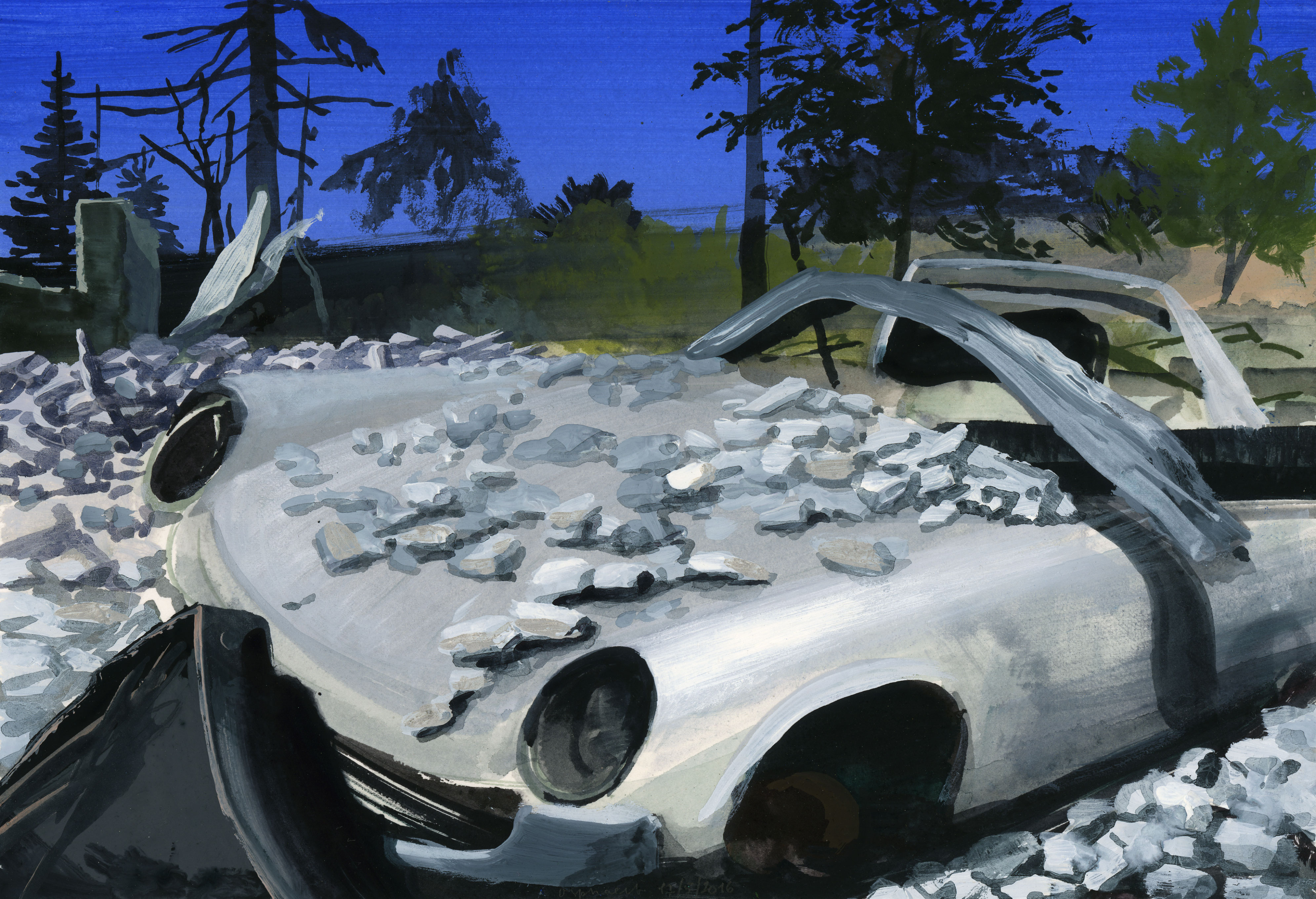 1

of 16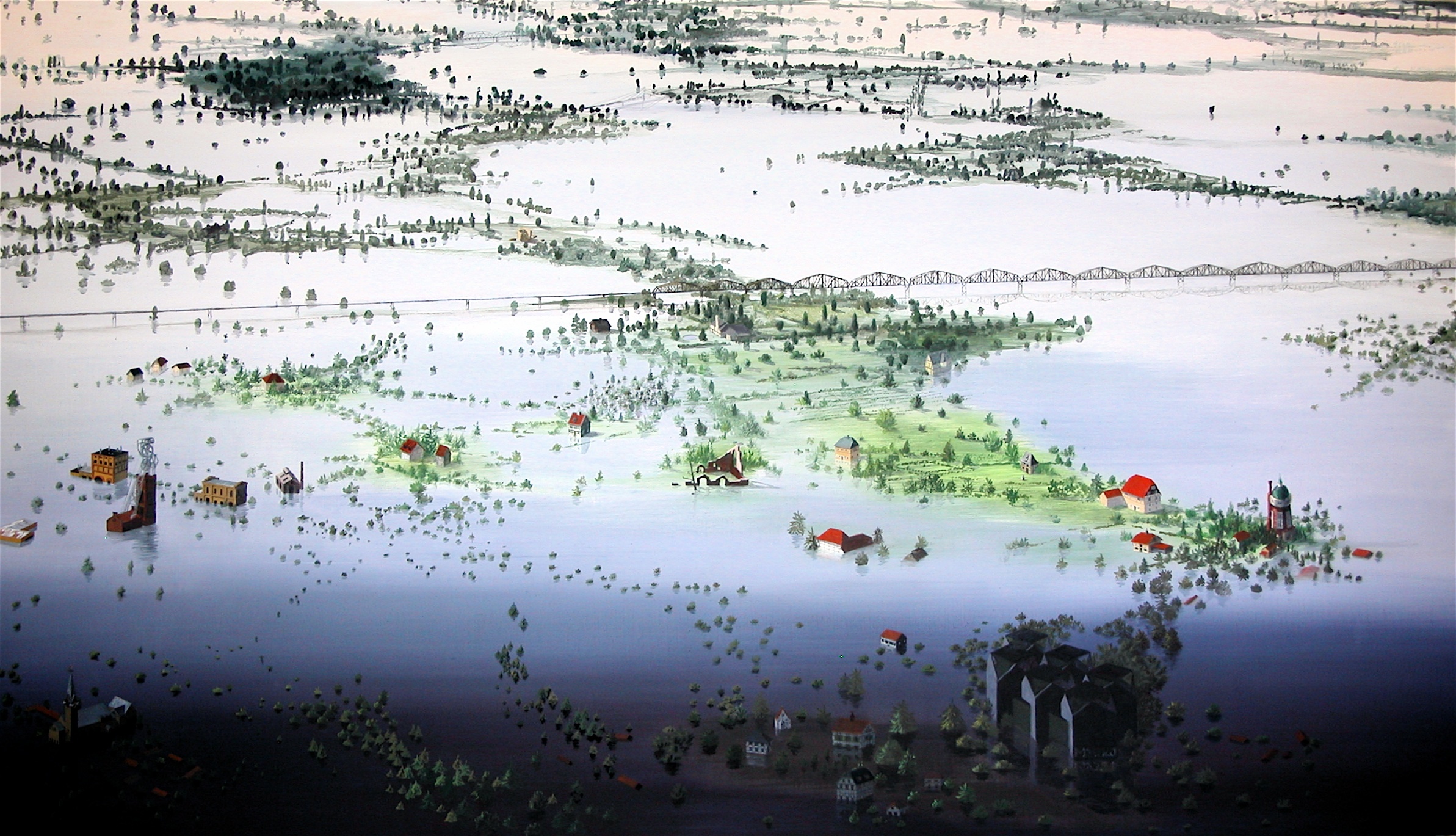 1

of 16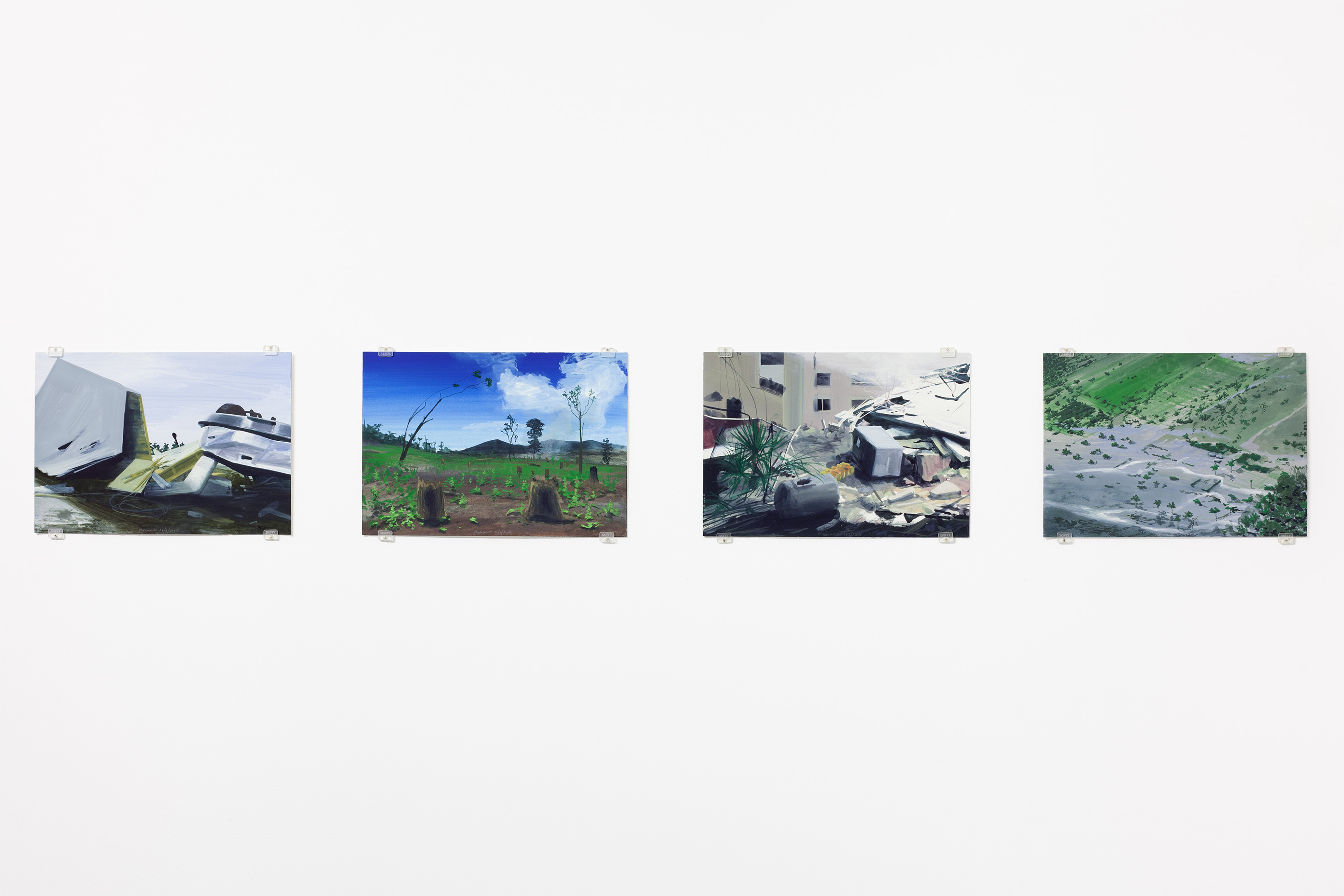 1

of 16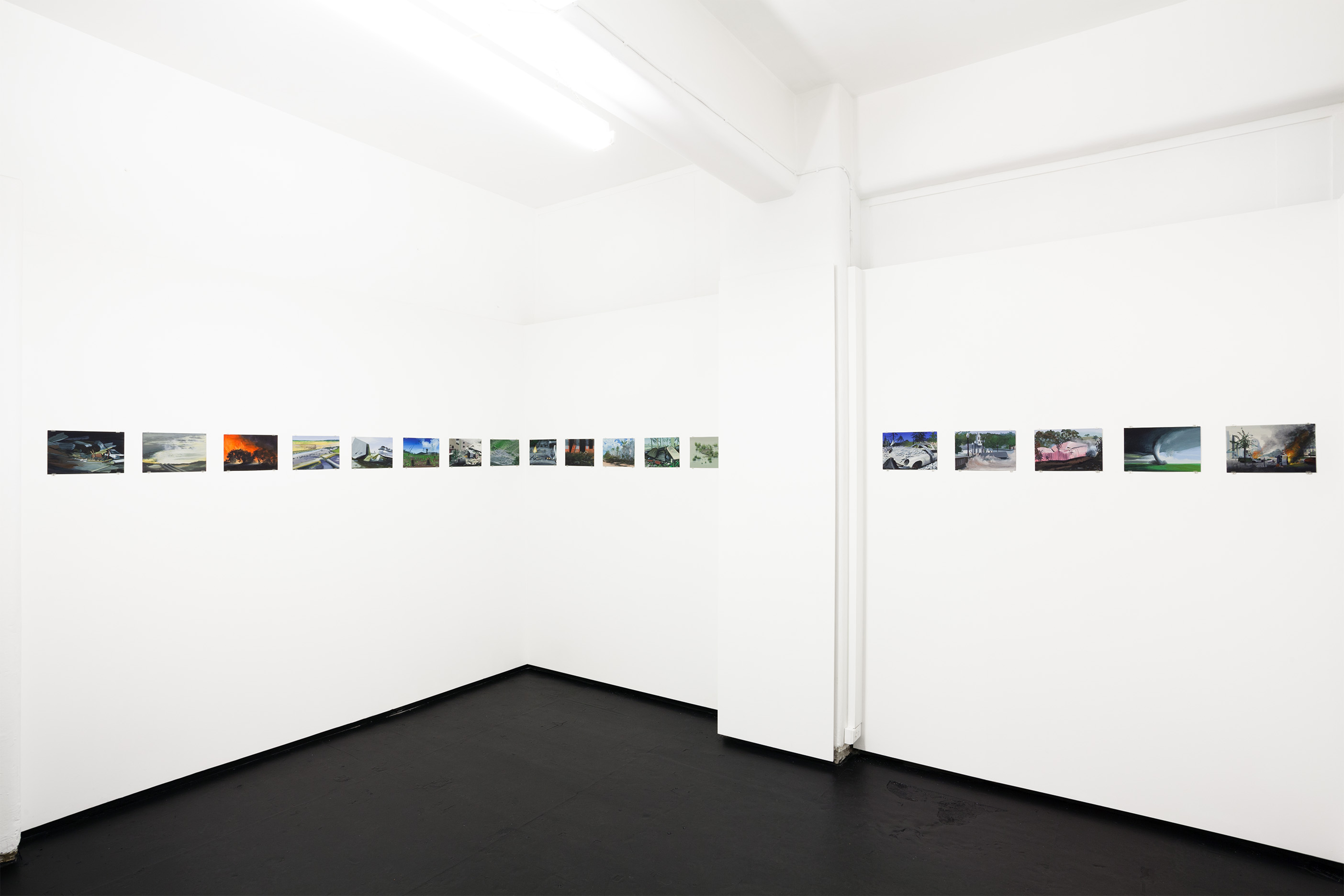 1

of 16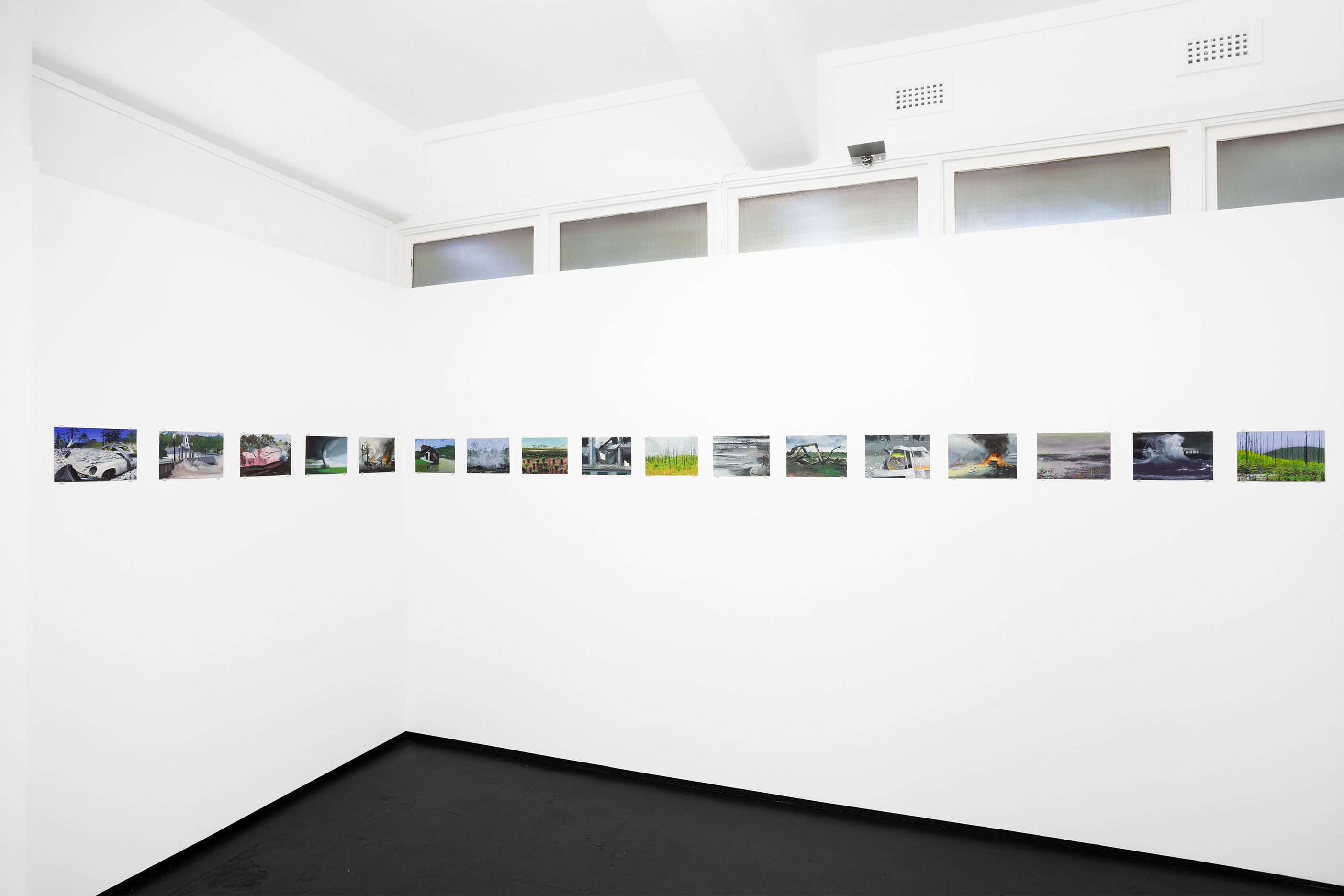 1

of 16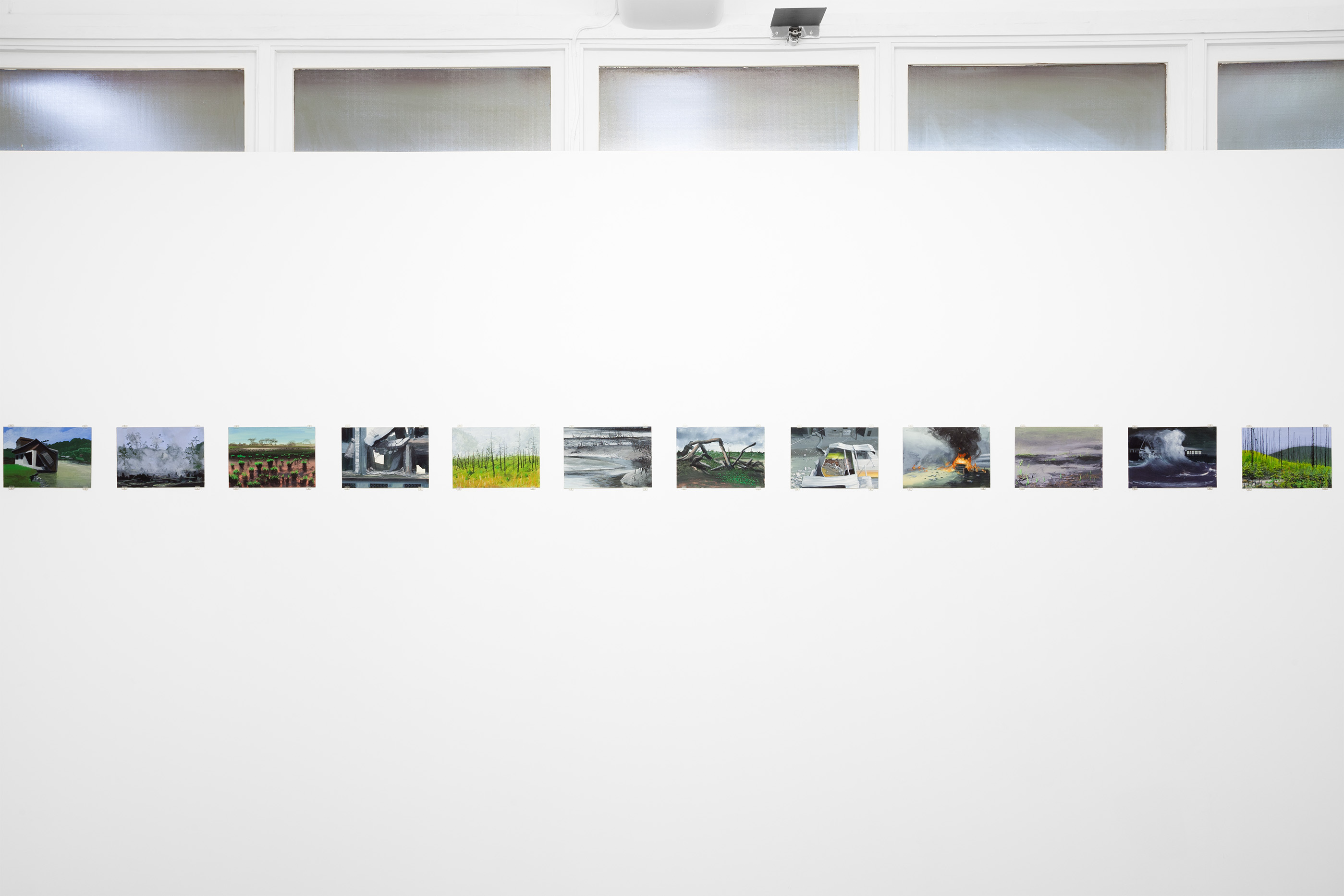 1

of 16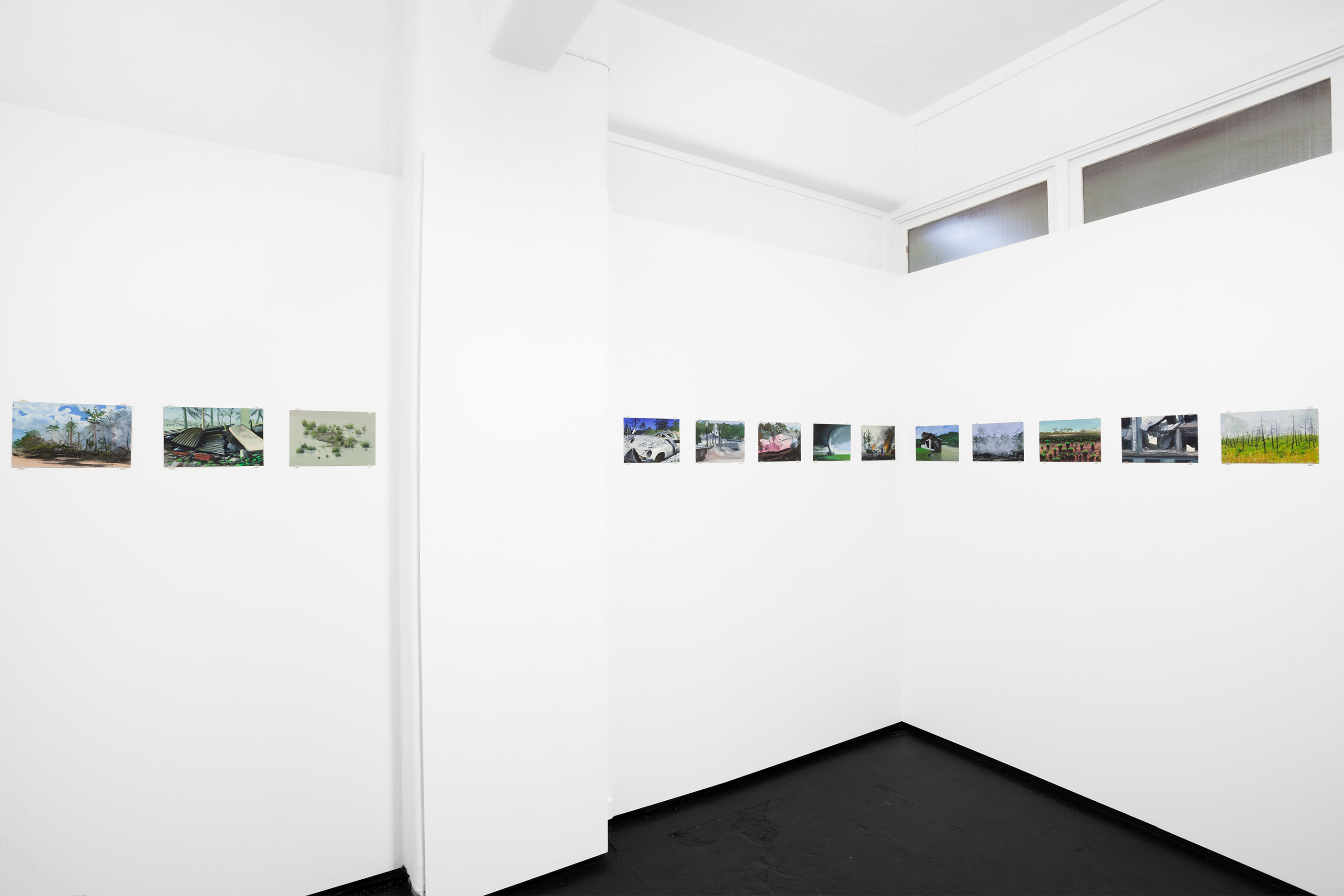 1

of 16
Olphaert den Otter
World Stress Paintings
14 Oct. – 5 Nov. 2016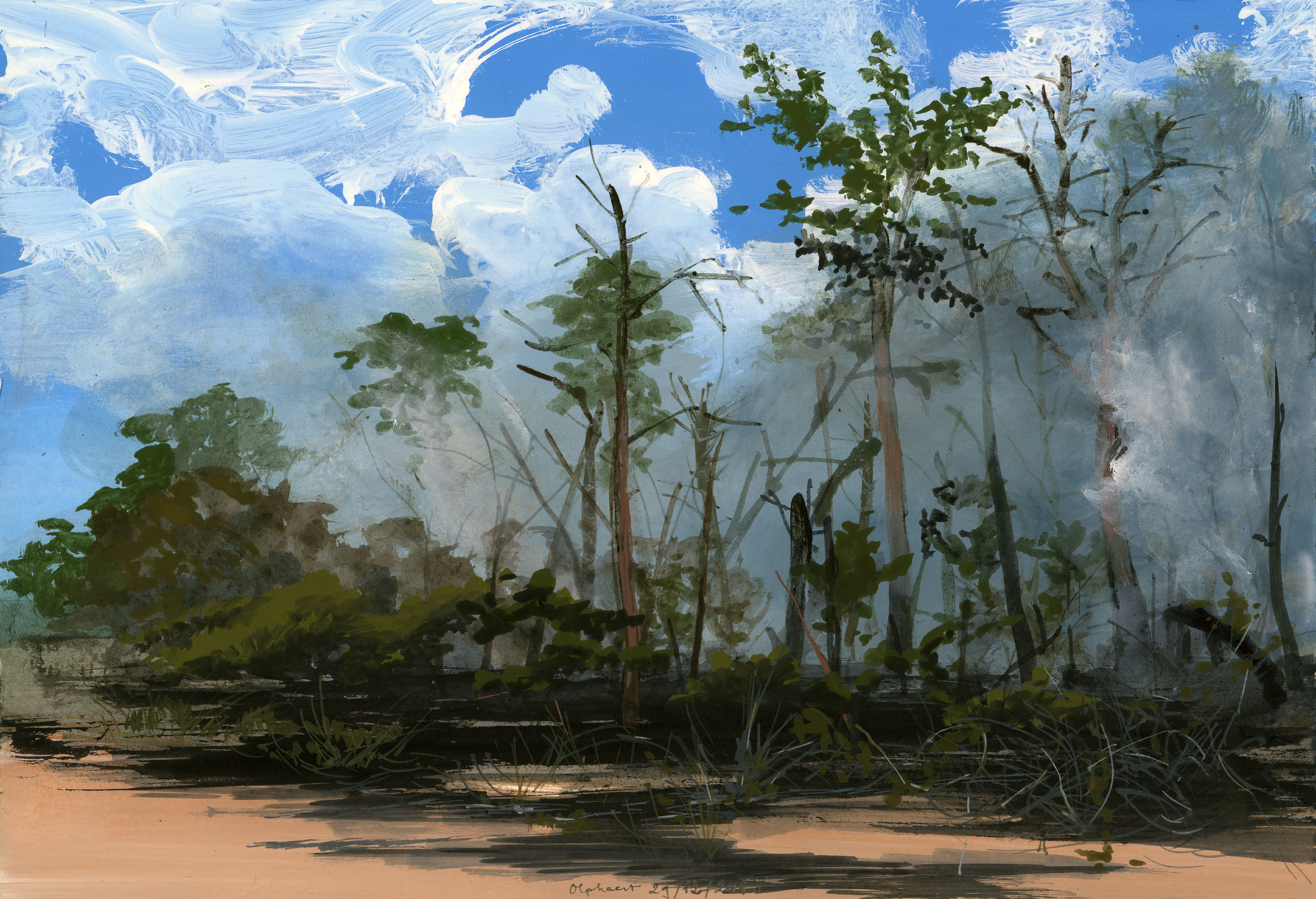 From his home city of Rotterdam, Netherlands, Olphaert den Otter produces series of paintings in the long standing medium of egg tempera to achieve clear, bright, pure and soft-hued colours. Inspired by, and often referencing, art history, philosophy or literature, den Otter draws from the past – not the least in his technique – to reinterpret the present and future of the humans of which his compositions are paradoxically exempt. Rendered universal rather than personal by this absence, his paintings allow the viewer to inhabit their shelters - as in the Refuge Morphology Series (2004–7) – or reflect on his own imprint on the world as in the World Stress Paintings (started in 2009) and The Four Elements.
Diverting the classical idea of the water, air, earth and fire as fundamental constituents of everything that is, The Four Elements depict a pre-apocalyptic world where the nature we've been trying to grip and exploit escapes our control and floods, submerges, turns over, destroys and burns. Those visions, far from dystopian, depict the floods (Water), hurricanes (Air), wars (Fire) and mass killings (Earth) we know all too well from the news photographs that inspire the artist's compositions. However, it is not all doom and gloom, den Otter insists on the sublime aspect of apparent destruction. There is always hope in change and renewal. Flowers grow again on the killing field. Humanity still stands.
The four elements feature strongly in this selection that belong to World Stress Painting, an on going series of beautifully depicted eerie landscapes, burning buildings, wreckages and other manmade disasters of contemporary 'vanitas'. These new works have been made specifically for this exhibition.
​Images courtesy of the artist and Taryn Ellis.
Olphaert den Otter was born in 1955 in Portugaal in the Netherlands. He studied at the Willem de Kooning Academy (1976-1981) in Rotterdam, where he lives and works. He has held numerous solo and group shows. The artist will be present at the opening celebration.