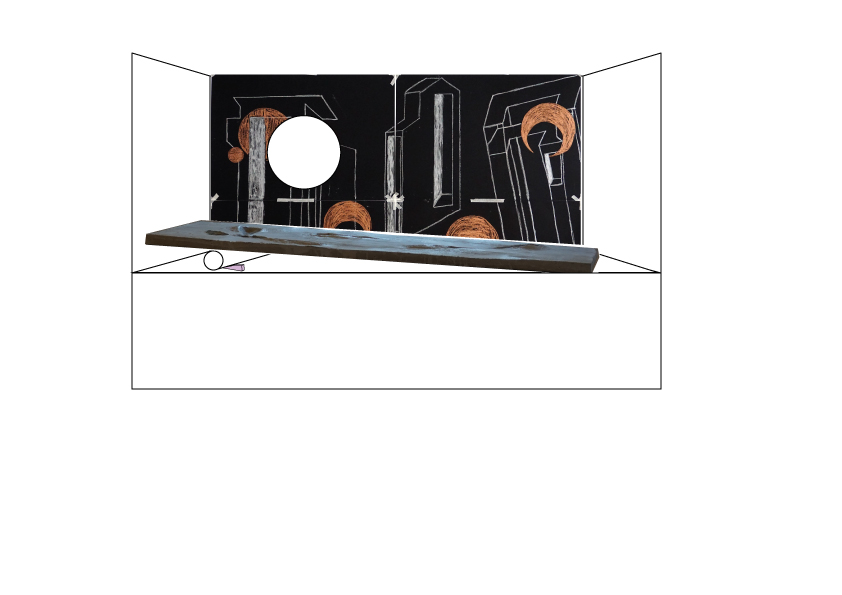 1

of 6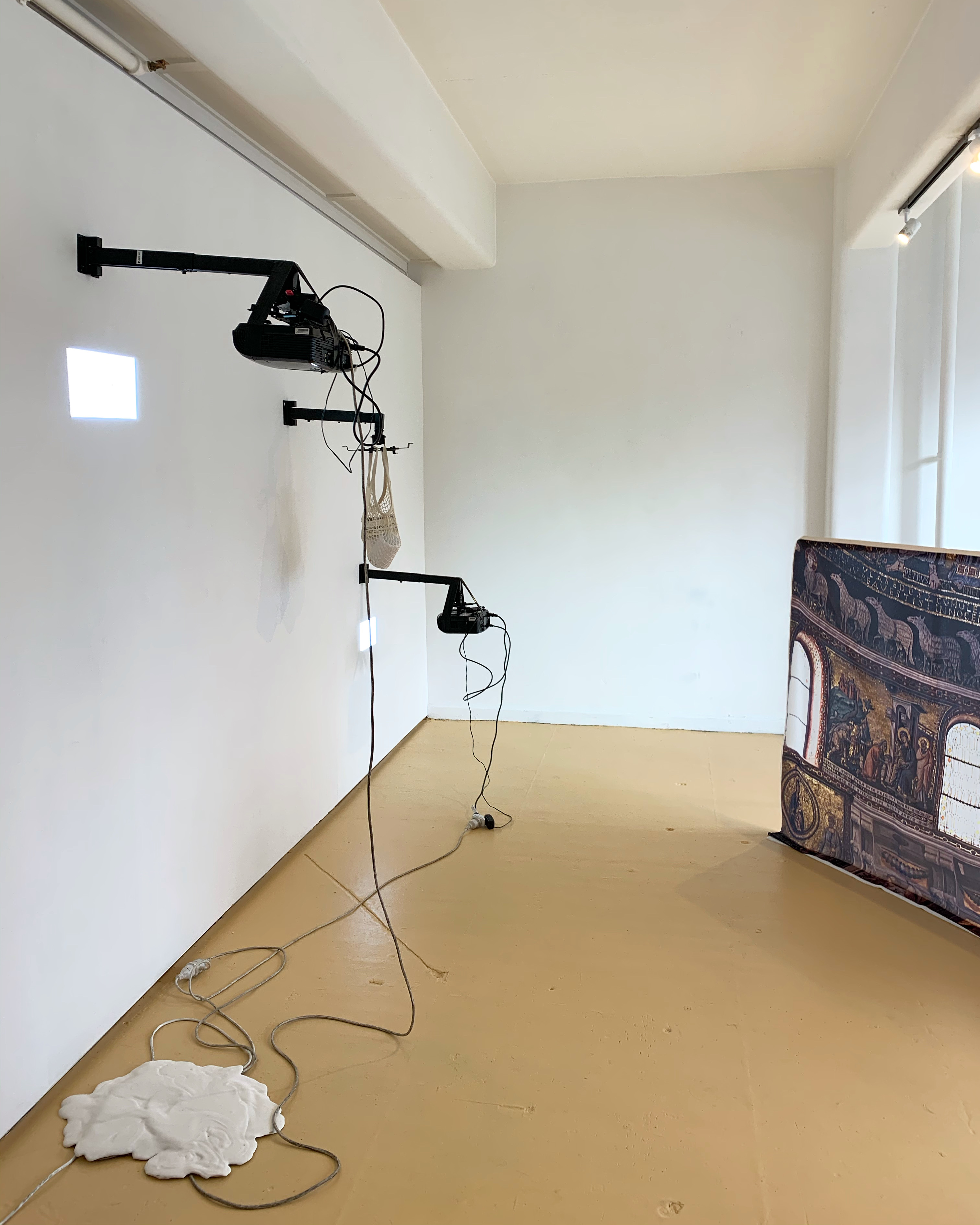 1

of 6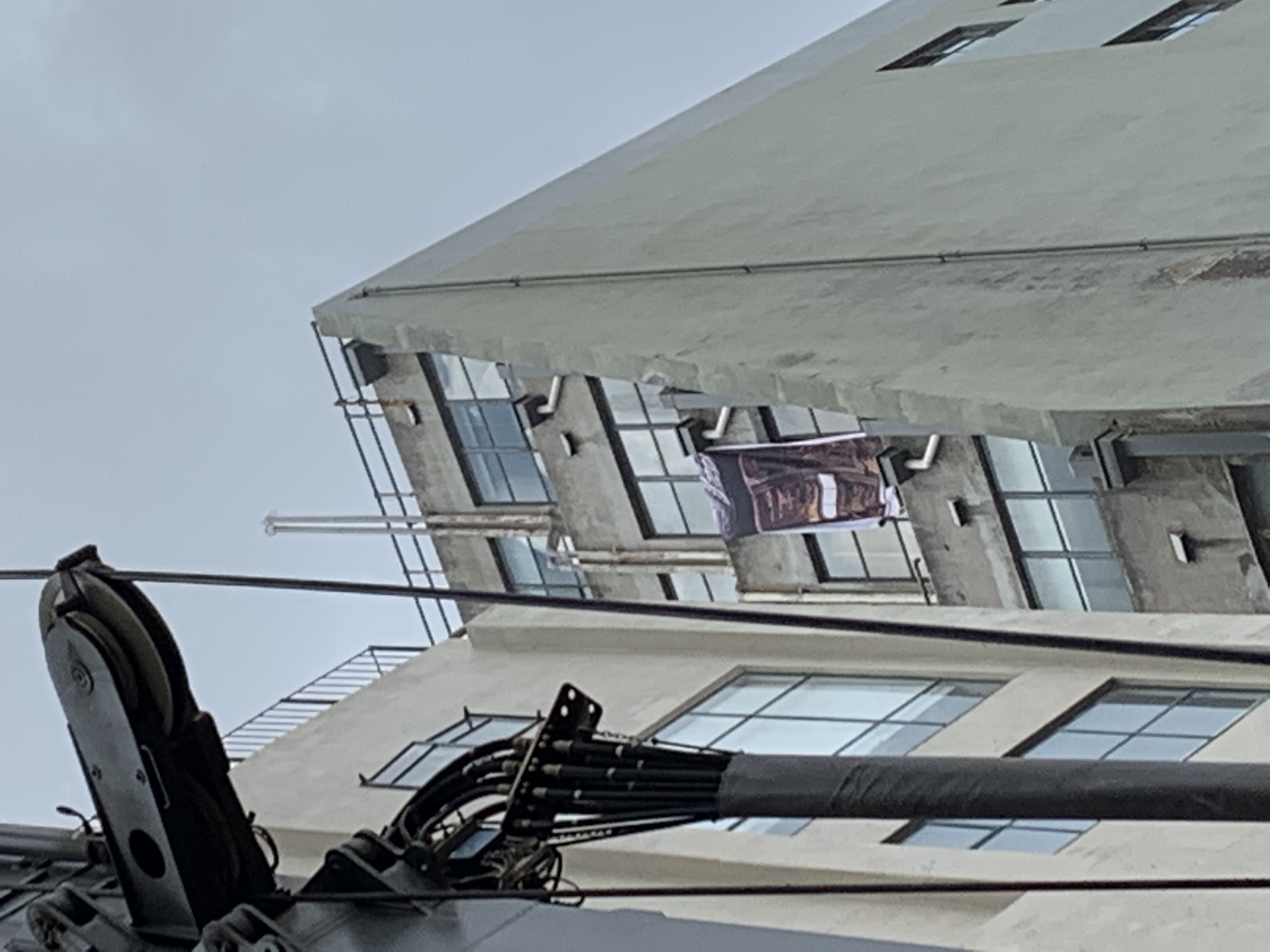 1

of 6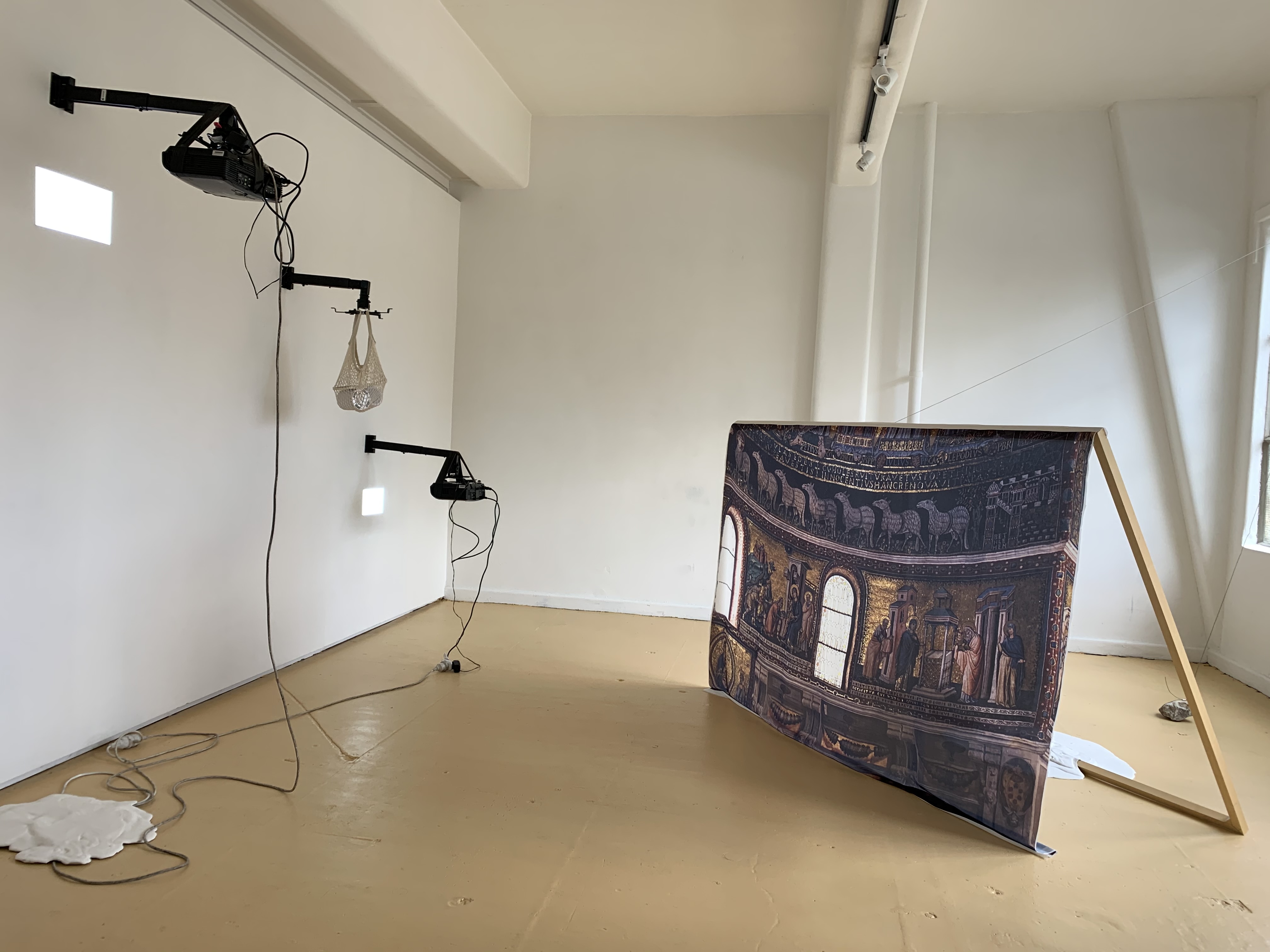 1

of 6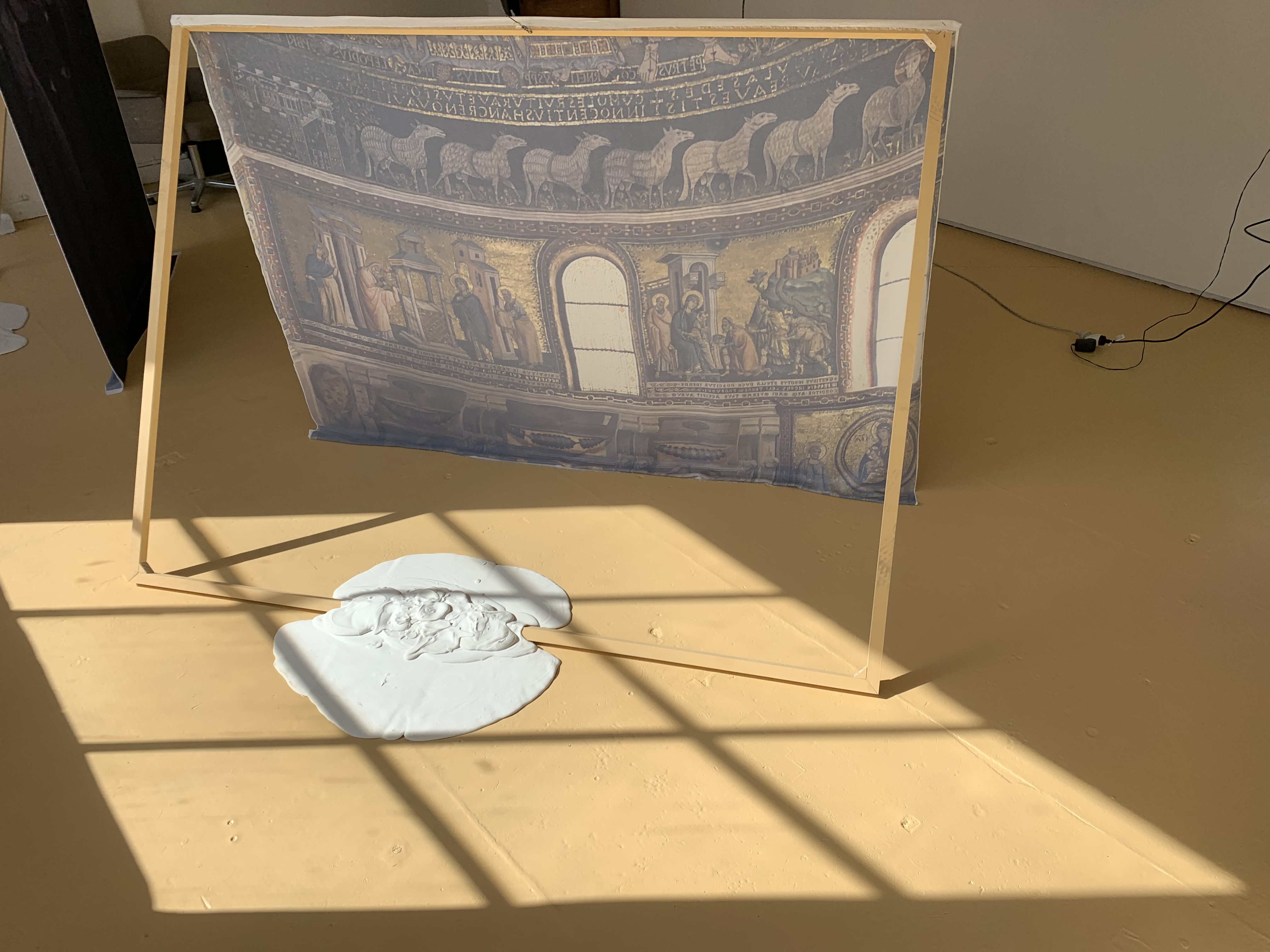 1

of 6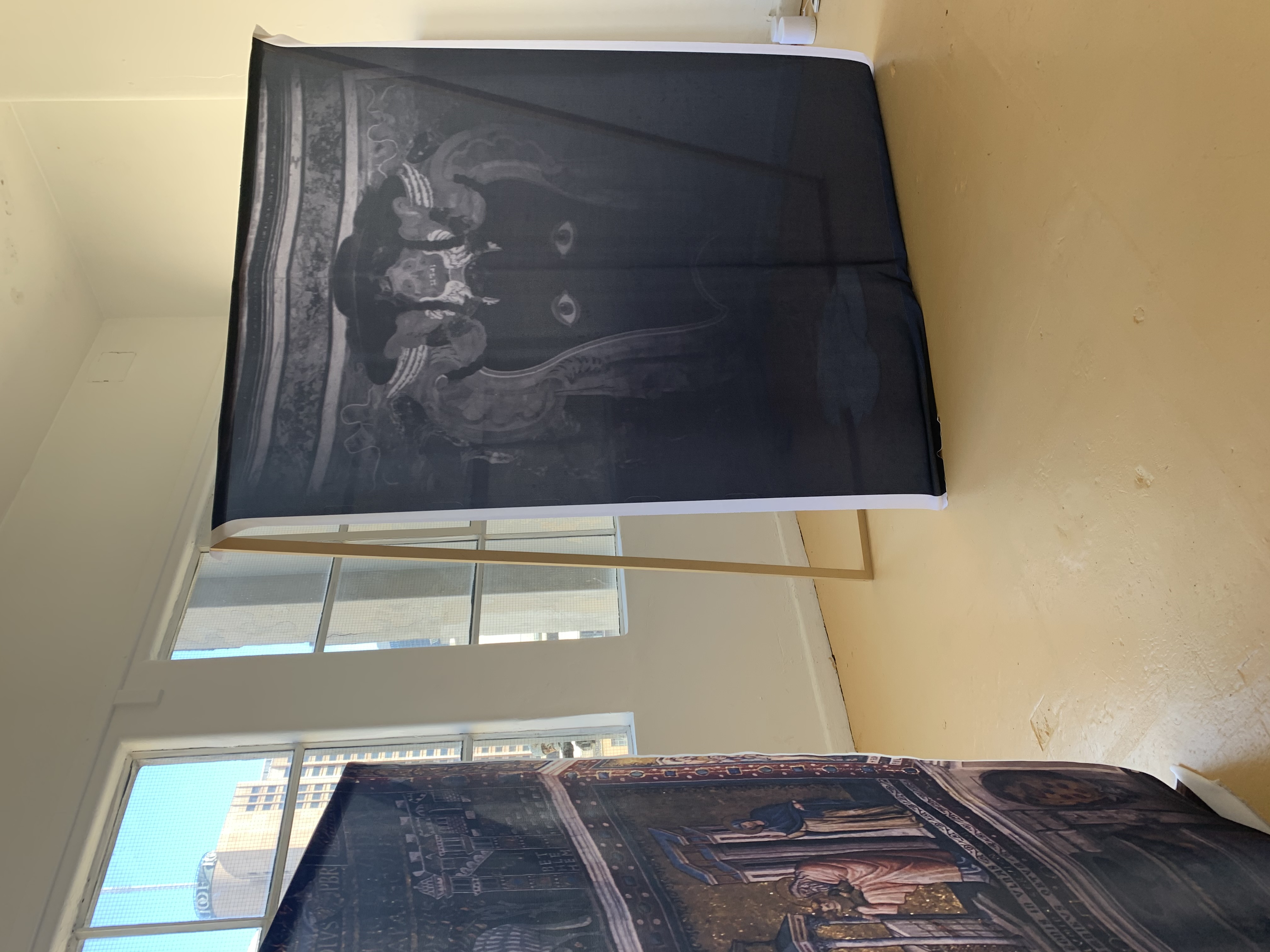 1

of 6
Owen Armour
And every mountain sings a sad, sad song
11 Oct. – 2 Nov. 2019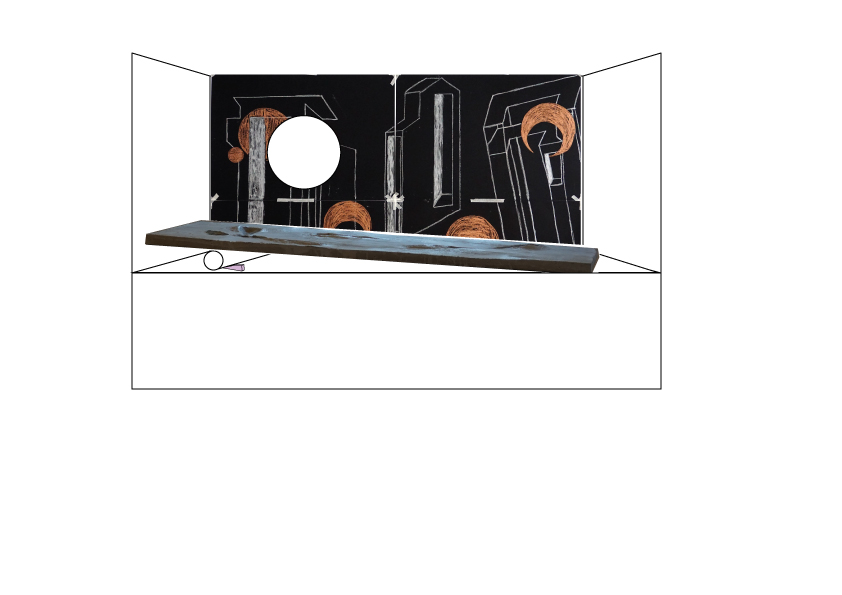 'And every mountain sings a sad, sad song'
(2019)
---
Aliens cut out in the form of nuns.
The voice of people who have never sung.
Cough it out
Sneeze it
Suck and wheeze it
You're in hiding
Before you open the door, draw the curtains, open to the light.
We can see the town as it was, domes and all.
An amalgamation of action, sound and the remnant, at the precipice of past present and future.
Coughs
Voices
Chords
Reverberation
Around every corner there's an ornament from a creator, desired by many, you should look down, there's trash strewn about that corner, detritus covers the object, with no grass to be seen, the sun cooks the bitumen and handrails are frying to the touch, but I choose not to leave, even after they've all gone home.
So what?
Owen Armour (b. 1980) is an Australian/Swedish artist, sounder and curator based in Copenhagen. He runs an exhibition space in Copenhagen, Denmark called Stereo Exchange (www.stereoexchange.dk) and his own artistic practice is spread between Scandinavia, USA and Australia.
Owens work is imperfect and unkempt, the objects are agnostic in their material makeup, the sound is void of organized rhythms, and the texts are stricken of formality. By using opposing materials forces, heavy, light, soft & hard, Armour works via chance, mistake, and personal history to find a place for his mind to rest. Armour exploratory interest in sound has led him into the field of sculpture, in practice, Armour envisages the sounds as physical impact, like a strong force that implores the objects into another realm. He works at the intersection of sculpture and sound as an essence, the structural breaking points of material and time.
Armour recently participated in residencies at ISCP and Residency Unlimited in New York as well as a residency at Statens Værksteder for Kunst in Copenhagen, Denmark. Past residencies have taken him to the Banff Centre in Alberta, Canada and Artspace, Sydney, Australia. Recent exhibitions include, Prima
Materia (NY) Open Source (NY), Knockdown Center (NY), Vermilion Sands (DK) and Parallels, Vienna (AT)