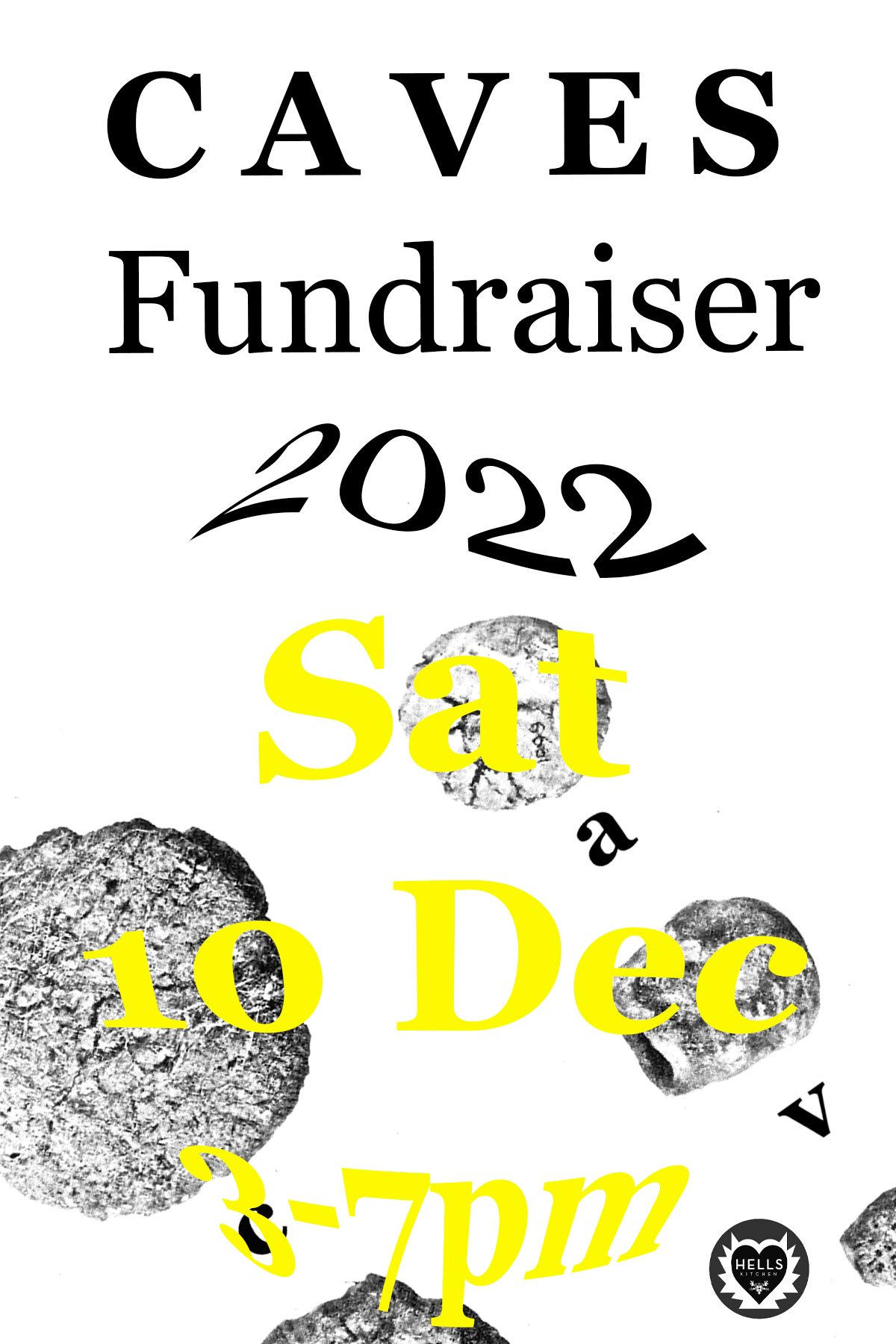 1

of 1
Augusta Vinall Richardson, Anna Fiedler, Alex Pittendrigh, Anna Varendorff, Aaron Christopher Rees, Adam Stone, Arthur Dimitriou, Adele Bauer, Tia Ansell, Travis McDonald, Collective Territories, Kate Long, SIMULAA, Stuart Bailey, Ruby Brown, Bettina Willner-Browne, Sarah crowEST, Nadine Christensen, Eleanor Laver, David Keating, Rozalind Drummond, Eliza Hutchison, Jeremy Eaton, Hannah Gartside, Irene Hanenbergh, Ry Haskings, Kez Hughes, Rafaat Ishak, Inbal Nissim, Kristina Tsoulis-Reay, Madeleine Minack, Mira Gojak, Madeline Simm, Sam Martin, Sean Mcdowell, Michael Bullock, Noriko Nakamura, Kate Ellis, Lachlan Stonehouse, Troy Emery, Tony Garifalakis, Nathan Beard, Zilverster, Arini Byng, Amelia Gill, Eleanor Louise Butt, Panisa Ongwat, Joseph Blair, Geoff Nees, Colleen Ahern, Aisha Hara, Elizabeth McInnes, Naomi Eller, Kerrie Poliness, Nicholas Currie, Caspar Connolly and more to be announced.
CAVES Fundraiser 2022
10 December 2022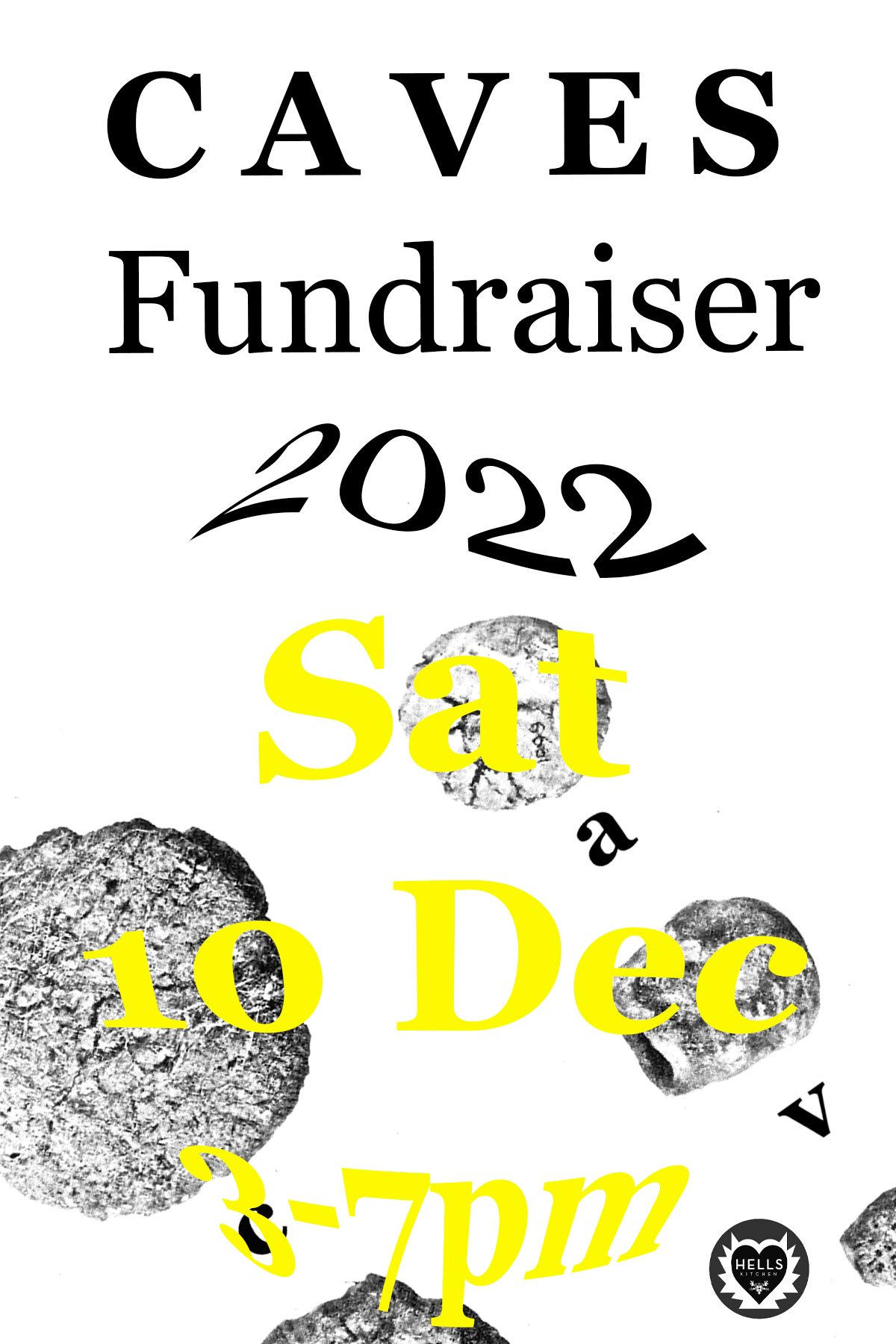 CAVES Fundraiser 2022 - Saturday 10 December 2022, 3-7pm
Rent free to exhibiting artists since 2017, this year more than ever we are asking for your support to help us fulfil our commitments in 2023 and beyond. We have money to pay artists, however it is our rent that is of most concern. Without a space we can't provide a platform to present these wonderful projects. The Nicholas Building real estate agents and landlords have decided to increase the rent building wide making it more difficult for us and others to survive. For CAVES this means an increase that is almost double. Yet again we find ourselves in the position where we have to lean on many great and generous artists to help support our endeavours.
Click hereCAVES Fundraiser 2022 - Preview Catalogue to register for a preview catalogue
Help us keep CAVES rent free for exhibiting artists.