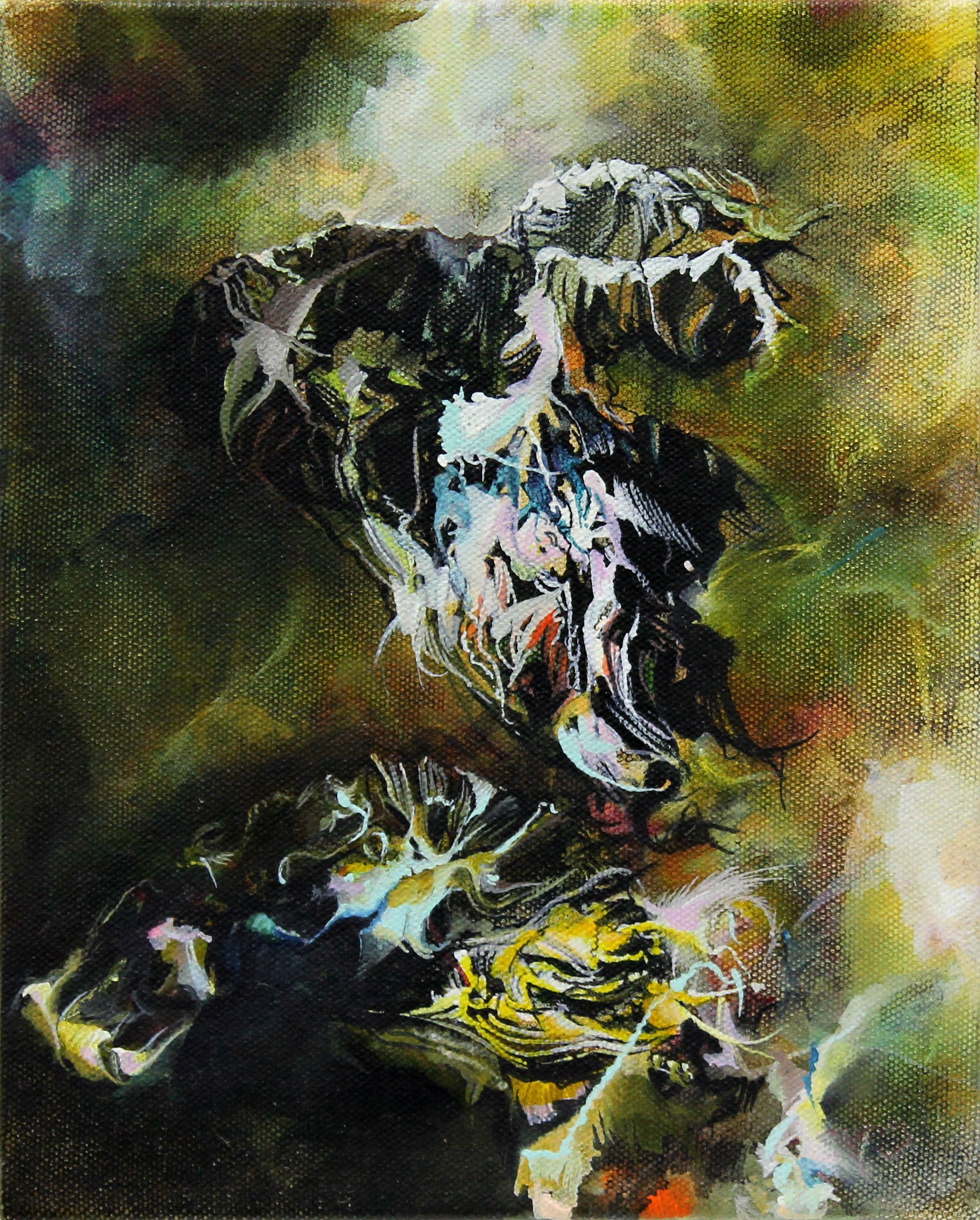 1

of 8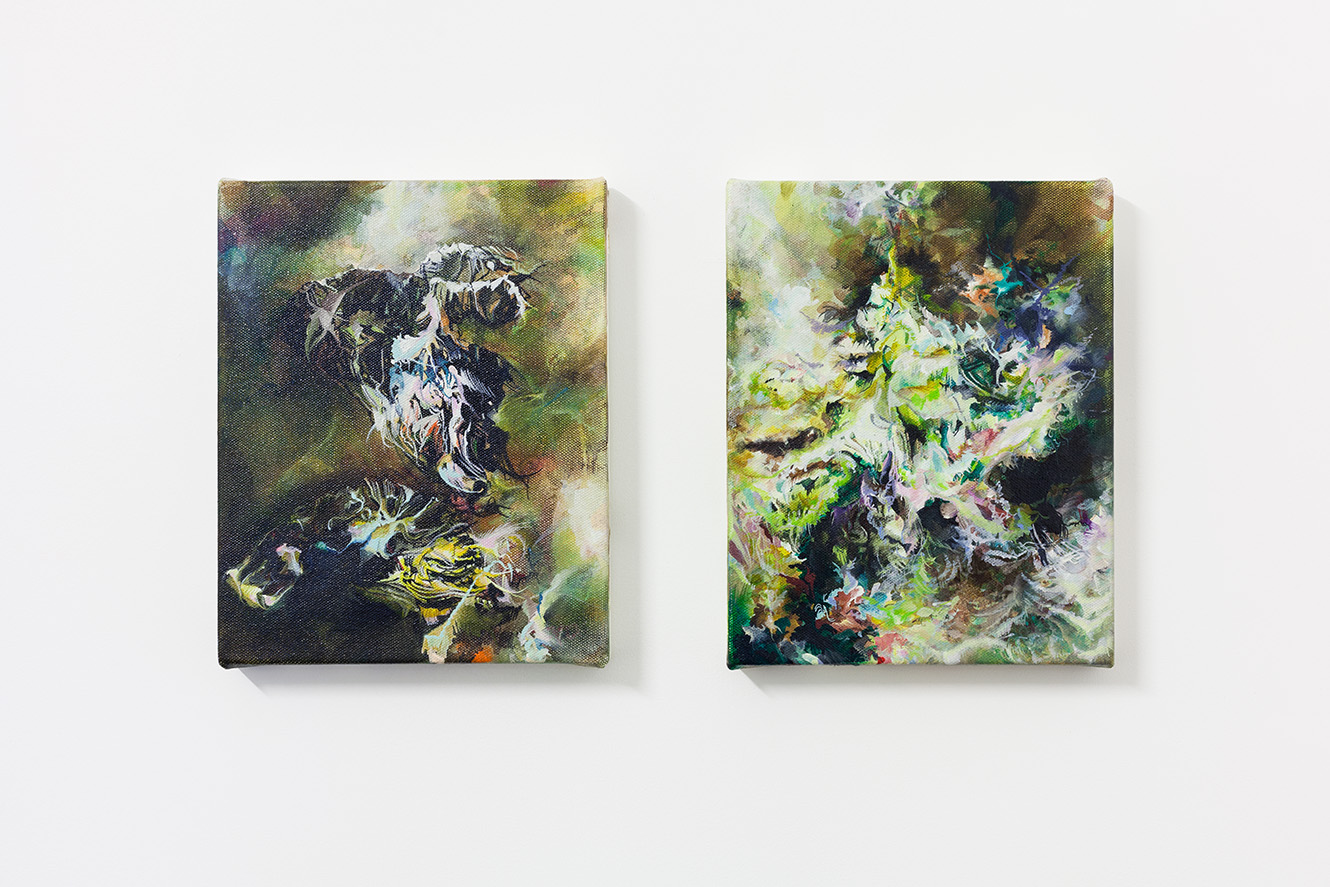 1

of 8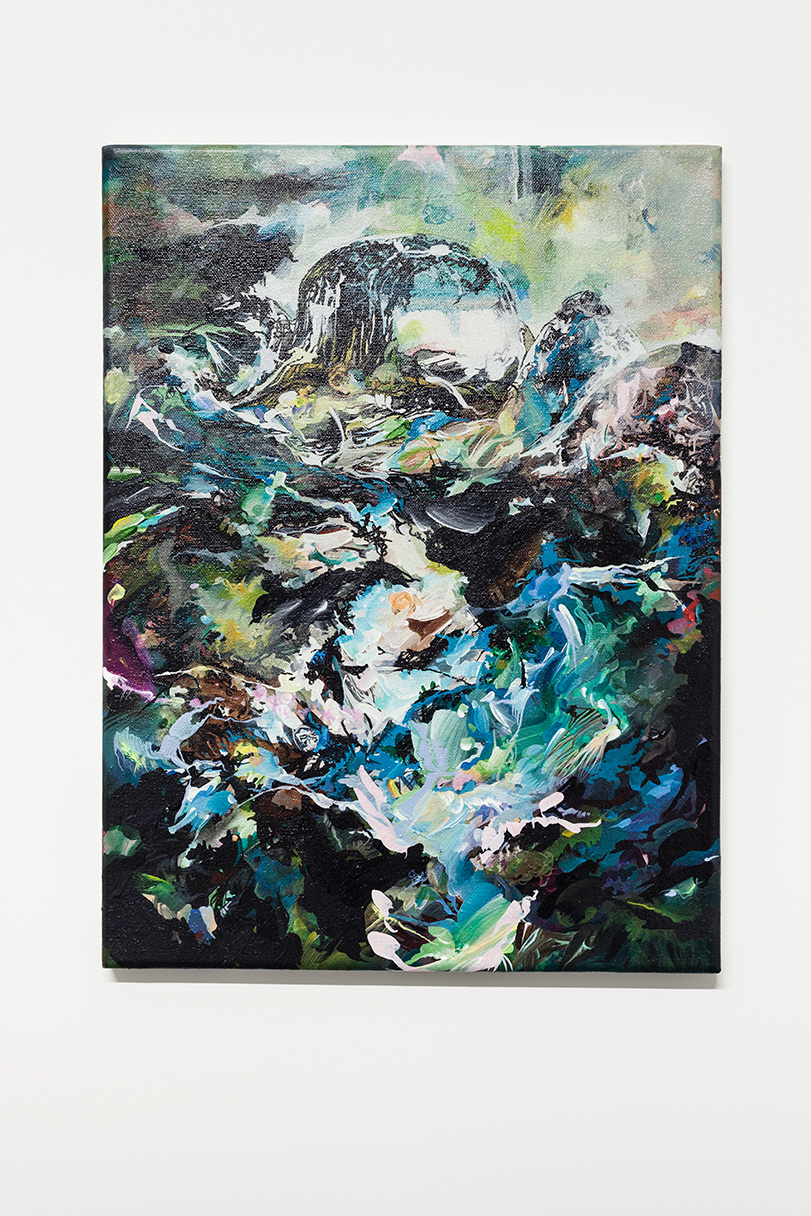 1

of 8
1

of 8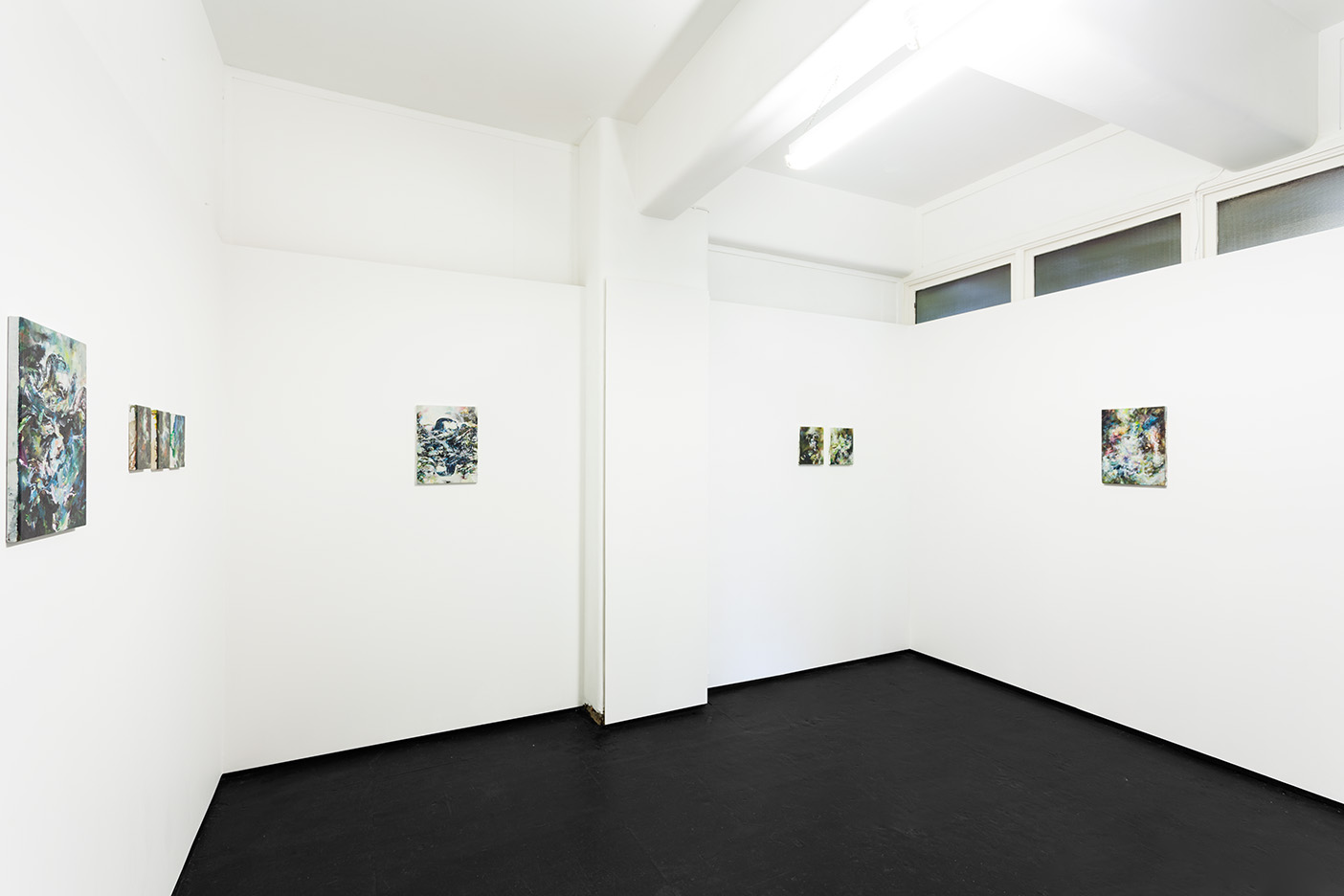 1

of 8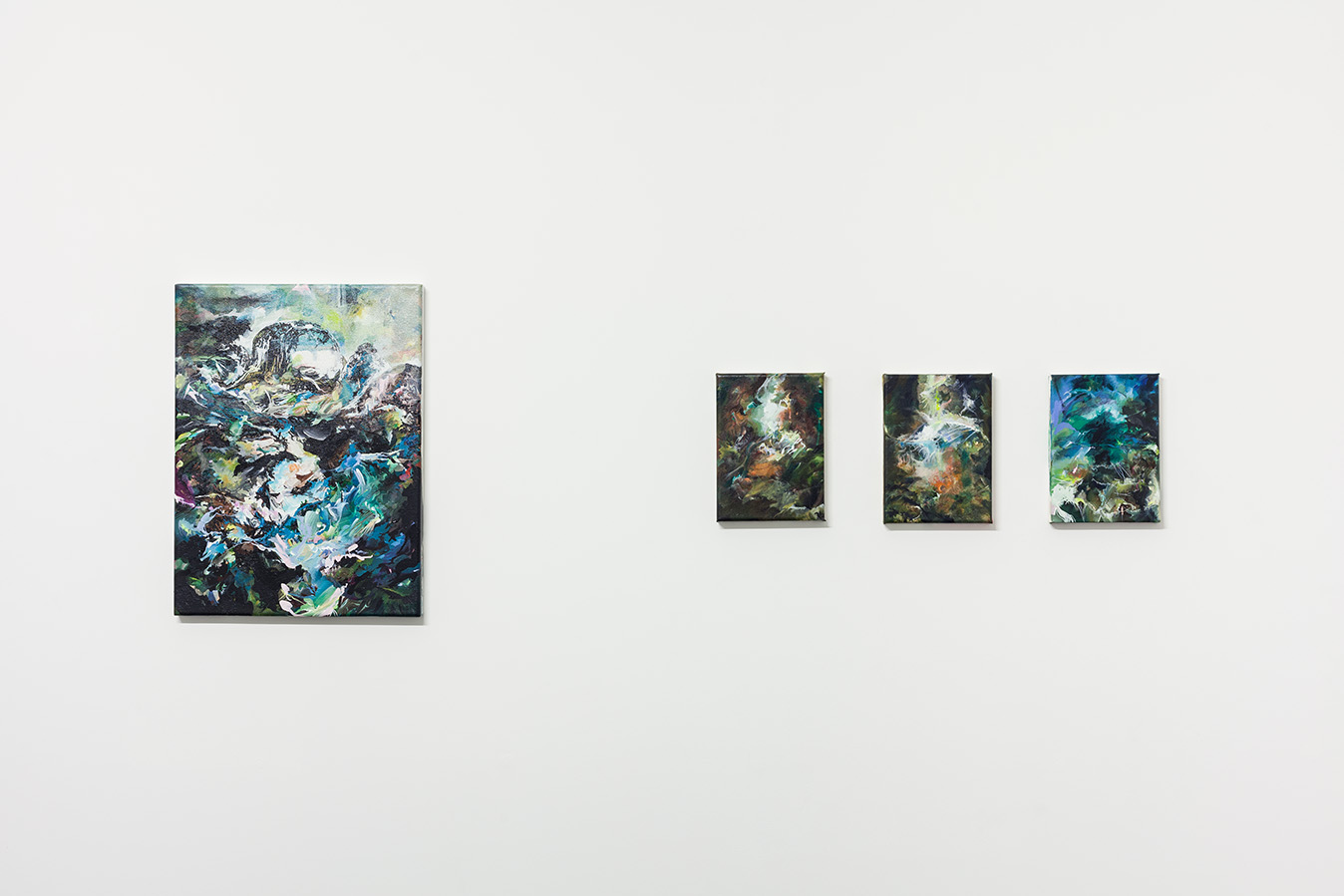 1

of 8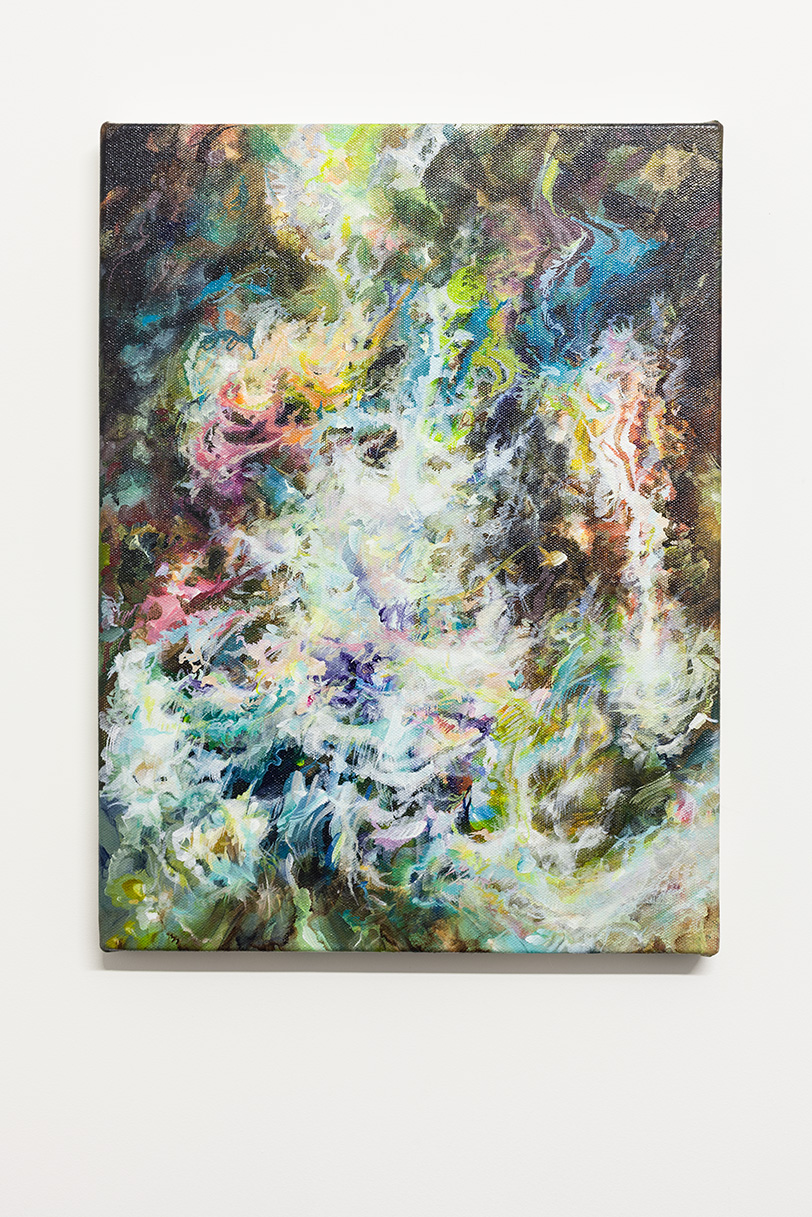 1

of 8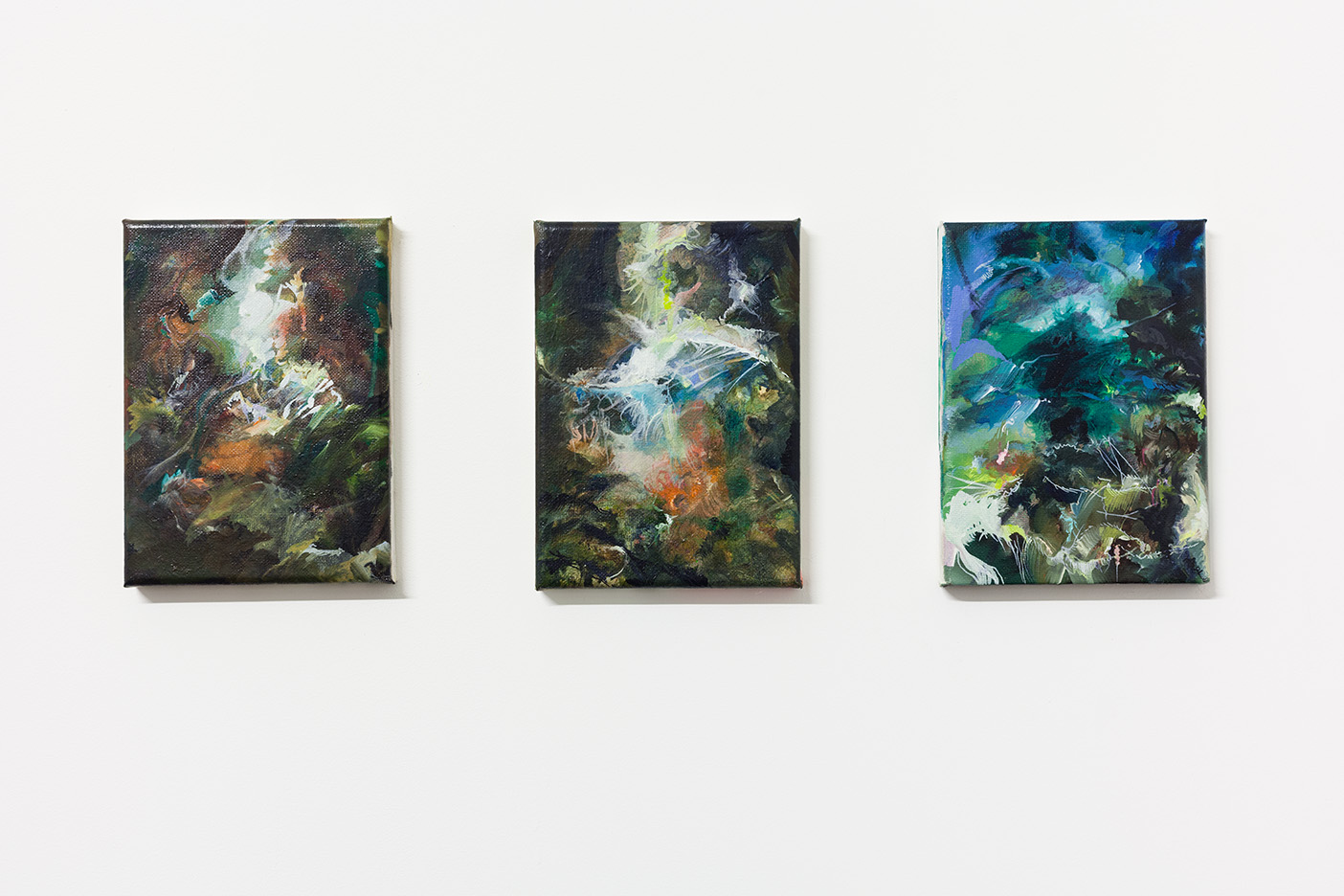 1

of 8
Irene Hanenbergh
Dada-Roman (4711)
30 Apr. – 23 May 2015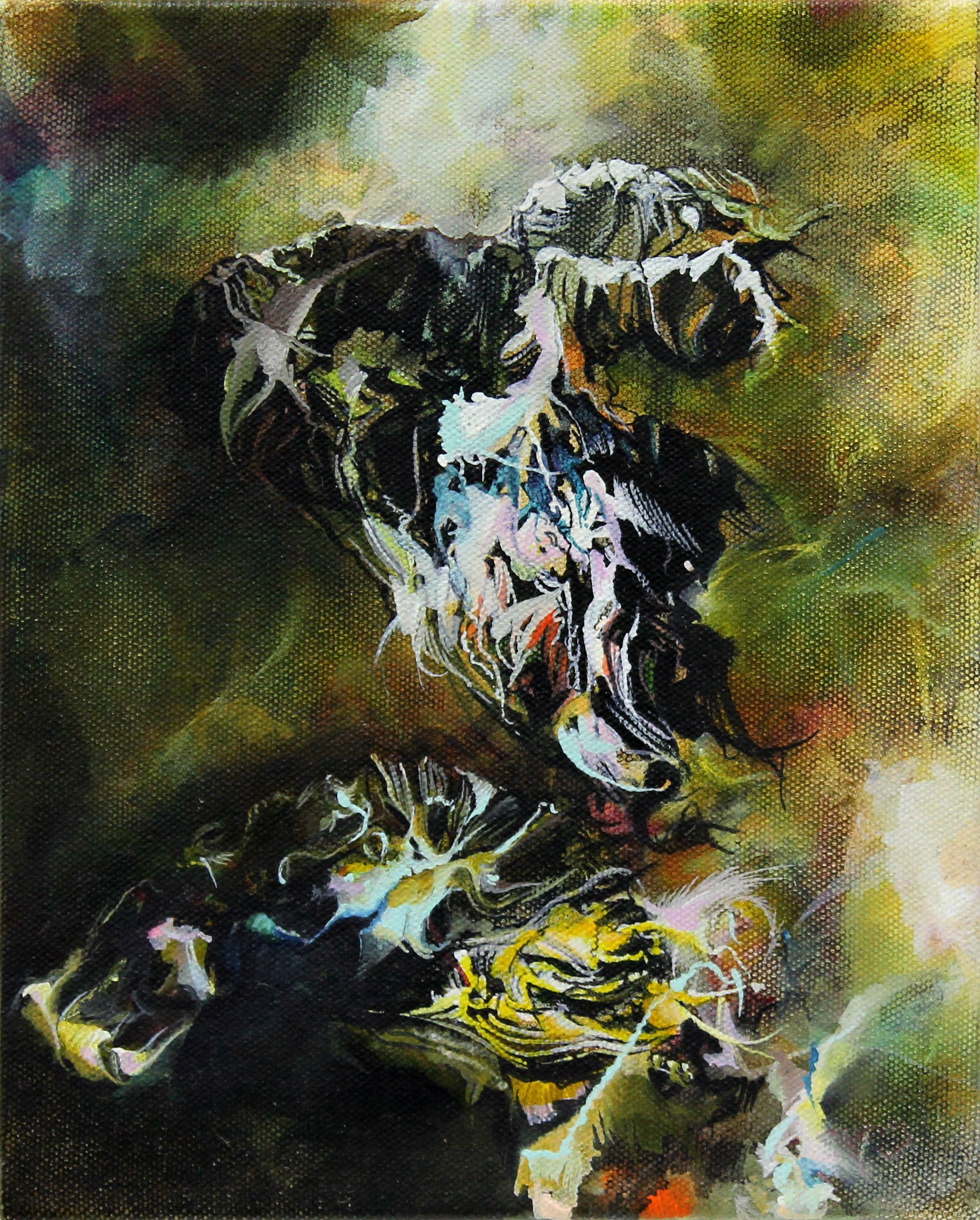 Irene Hanenbergh reflects on geographies – recognisable, symbolic, visionary or otherwise possible environs, drawing from long standing influences such as the Baroque, Romanticism, the Fantasy genre and the Sublime. Hanenbergh applies wispy and intricate layers of oil paint resultant in an undefined tremor between the real and the vaster supra-real (ideal) world. There's a shift in the scale of these works; intimate, meditative and internal scapes are interwoven with personal mythologies - a kind of layering of worlds suggesting hybridity and minuscule fracture. Dark and light wrestle to uncover entangled forests, imposing mountains, idyllic lakes and streams, yet barely hinting at figuration. Hanenbergh is interested in a sublime aesthetic that is classically nihilistic and melancholic, the work alludes to ominous situations, but does not reveal them.
---
Click here for an interview with Irene by Maura Edmund from PRIMER​, and read a review of Irene's exhibition by Dan Rule here.
Photos by Taryn Ellis.
Irene Hanenbergh's practice utilizes various media including painting, drawing and printmaking. Hanenbergh completed a Master of Fine Arts by Research at the Victorian College of the Arts (The University of Melbourne) in 2010. She holds a BFA (Hon) in Painting and Sculpture from The Academy of Fine Arts Minerva (1988, The Netherlands), a BFA (Hon) in Printmaking , from The Athens School of Fine Arts (1995, Greece) and completed a Post Graduate Program at The Royal College of Art (in 1992, London, UK). Intermittently, over the last 25 years, she has spent considerable time on artist residencies and for the purpose of exhibitions, in various locations across Europe, Asia and the USA (New York City). Hanenbergh was twice named as one of 'Australia's 50 Most Collectible Artists' by Australian Art Collector.
Her work is widely represented in public and private collections in the Asia-Pacific (Australia-New Zealand), Europe and the United States; including The National Gallery of Victoria (NGV), QU Museum (Qld), The Museum of Old and New Art (Tasmania), Artbank Australia, ABSOLUT European Collection (Sweden), Centre for Contemporary Art (The Netherlands) , Collection ASKT (Greece) and the Rabobank (The Netherlands). Irene Hanenbergh is represented by Neon Parc