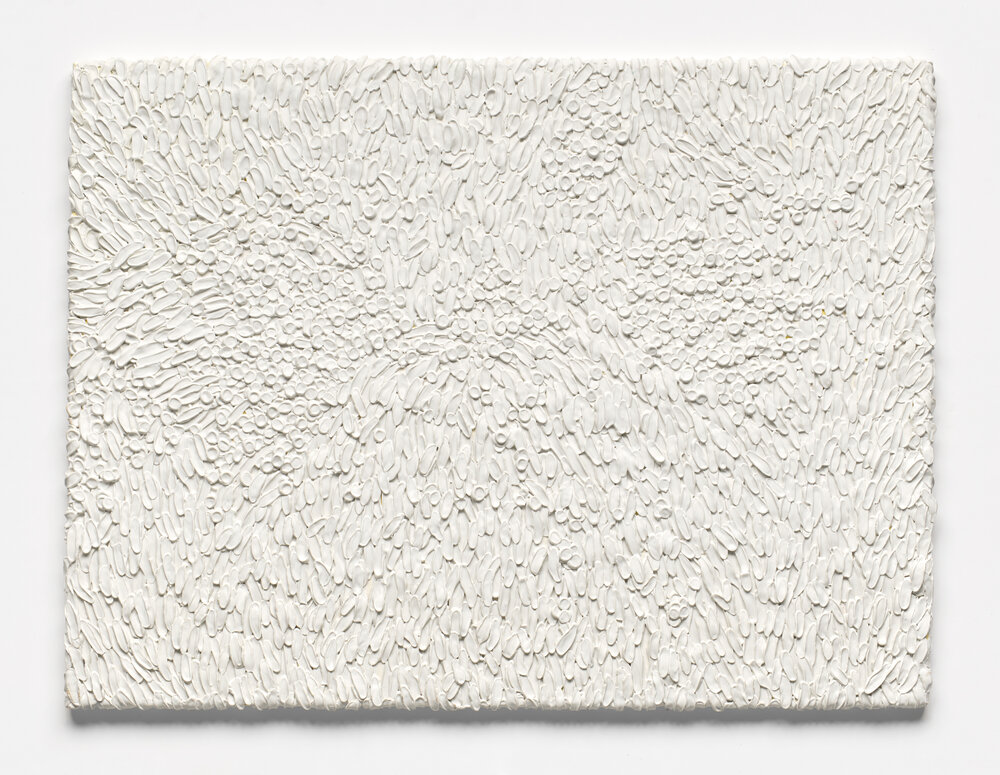 1

of 2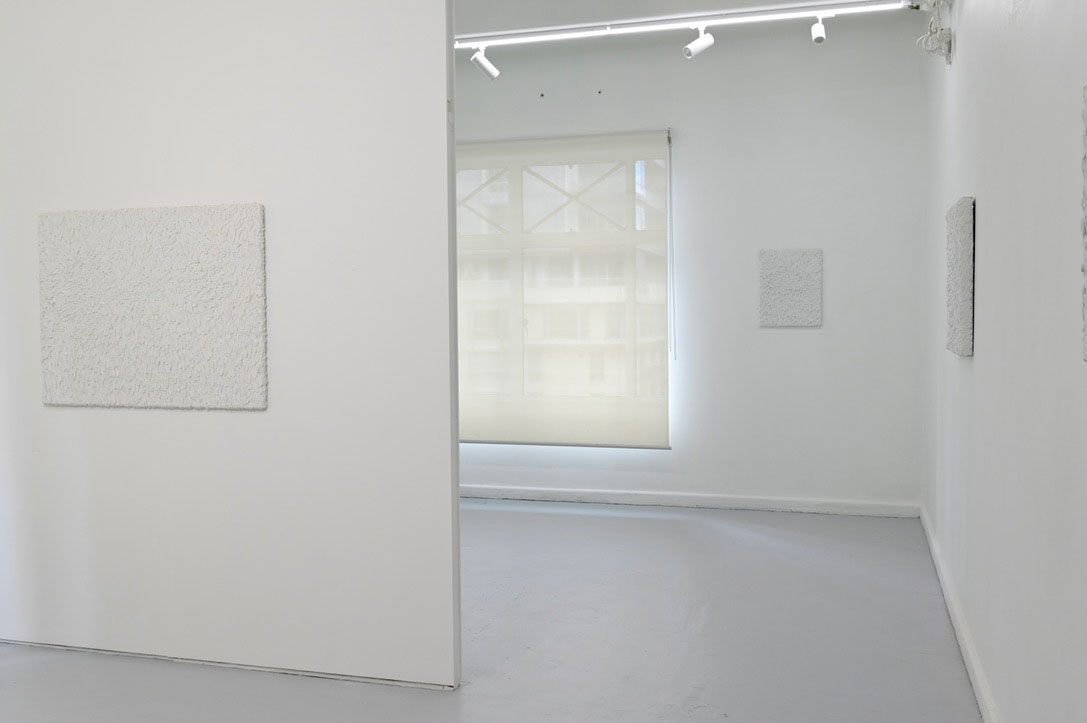 1

of 2
Ruby Brown
Touch
16 April – 15 May 2021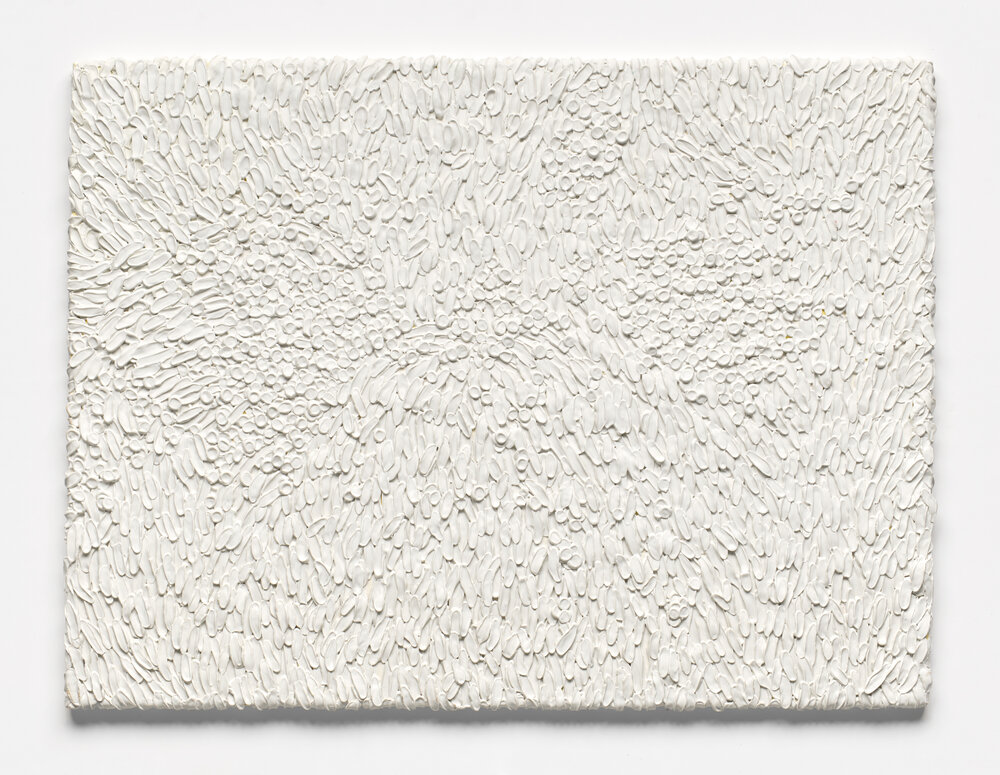 I have been making work about Ranginui and Papatūānuku since I was sixteen. It's a creation story—one of darkness and light; life and death; and love and mourning. A reminder that we come from the land.
I squeeze out thousands of plasticky beads and touch each of them with a wet finger. Layers build up. I become the sensation of touching, waiting for the work to reveal itself.
I've been thinking about how colonisation puts the thinking mind and the written word first, fracturing our connection to land and our bodies. This weakens our spirit. I find reconnection through art making by moving away from the thinking mind and everything that it wants to force into my work. I turn towards my body. It speaks to nature as it speaks to me.
To request a catalogue of available works click here
Room sheet essay by Natasha Matila Smith what-we-do-have-natasha-matila-smith.pdf
Ruby Brown was born in Ōtepoti, New Zealand and is of Māori and Scottish descent. Her iwi is Ngāpuhi. Ruby grew up with two brothers in the small coastal community of Deborah Bay and spent her childhood playing in the bush and on the beach.
Brown lives in Naarm (Melbourne) where she makes art and works as a gardener. She attended Victorian College of the Arts in 2014. Solo exhibitions include Negotiation 101 at Bus Projects in 2019, Multi-Purpose Gap Filler at c3 Contemporary Art Space in 2016, Saturn Returns at Fort Delta in 2017 and Finding at Rubicon ARI in 2014. Group projects include Sewn Together for Virgin Australia Melbourne Fashion Festival in 2019, Painting Revealed at Sutton Projects in 2016 and I is Another at George Paton Gallery in 2015.