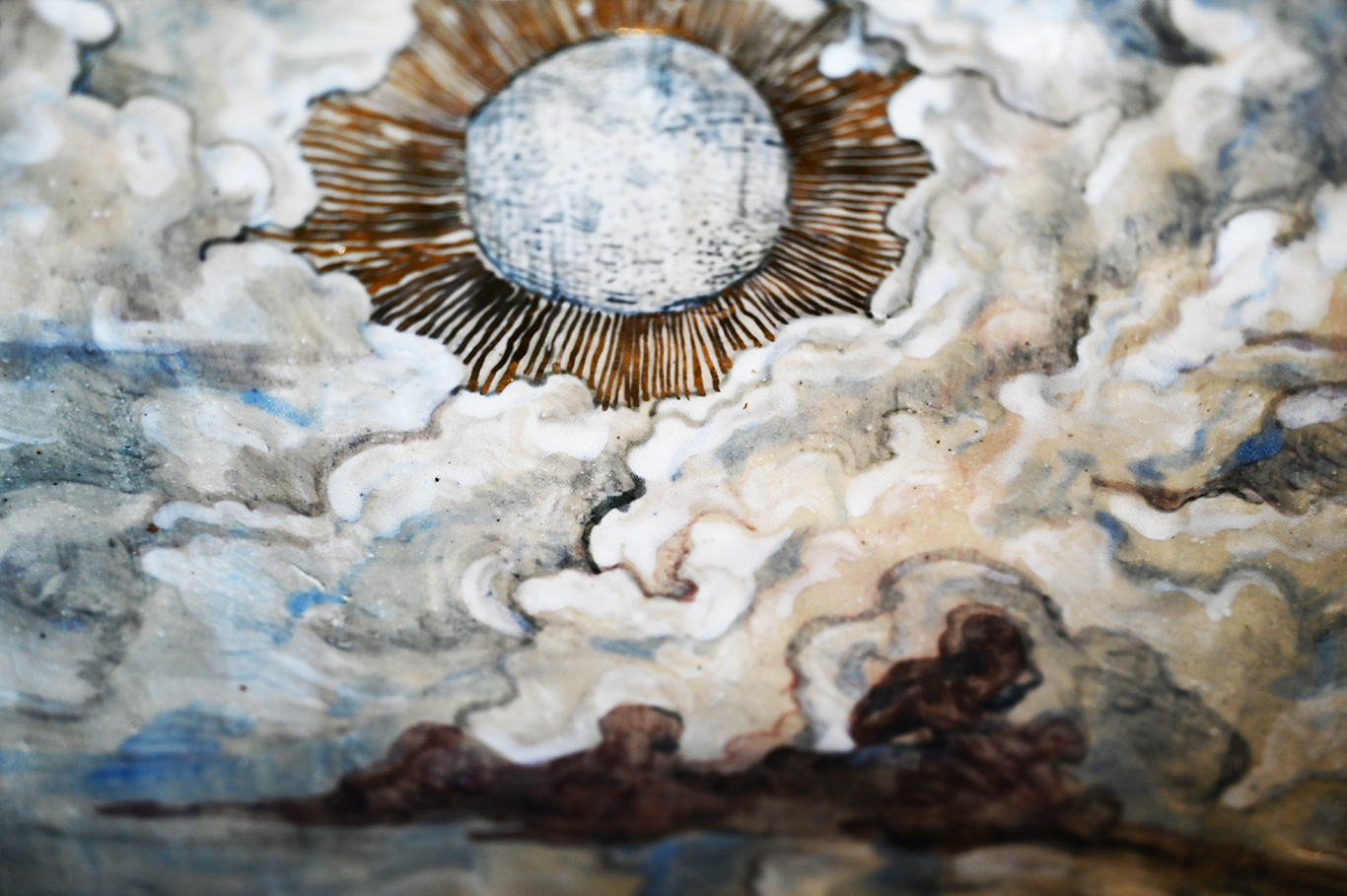 1

of 11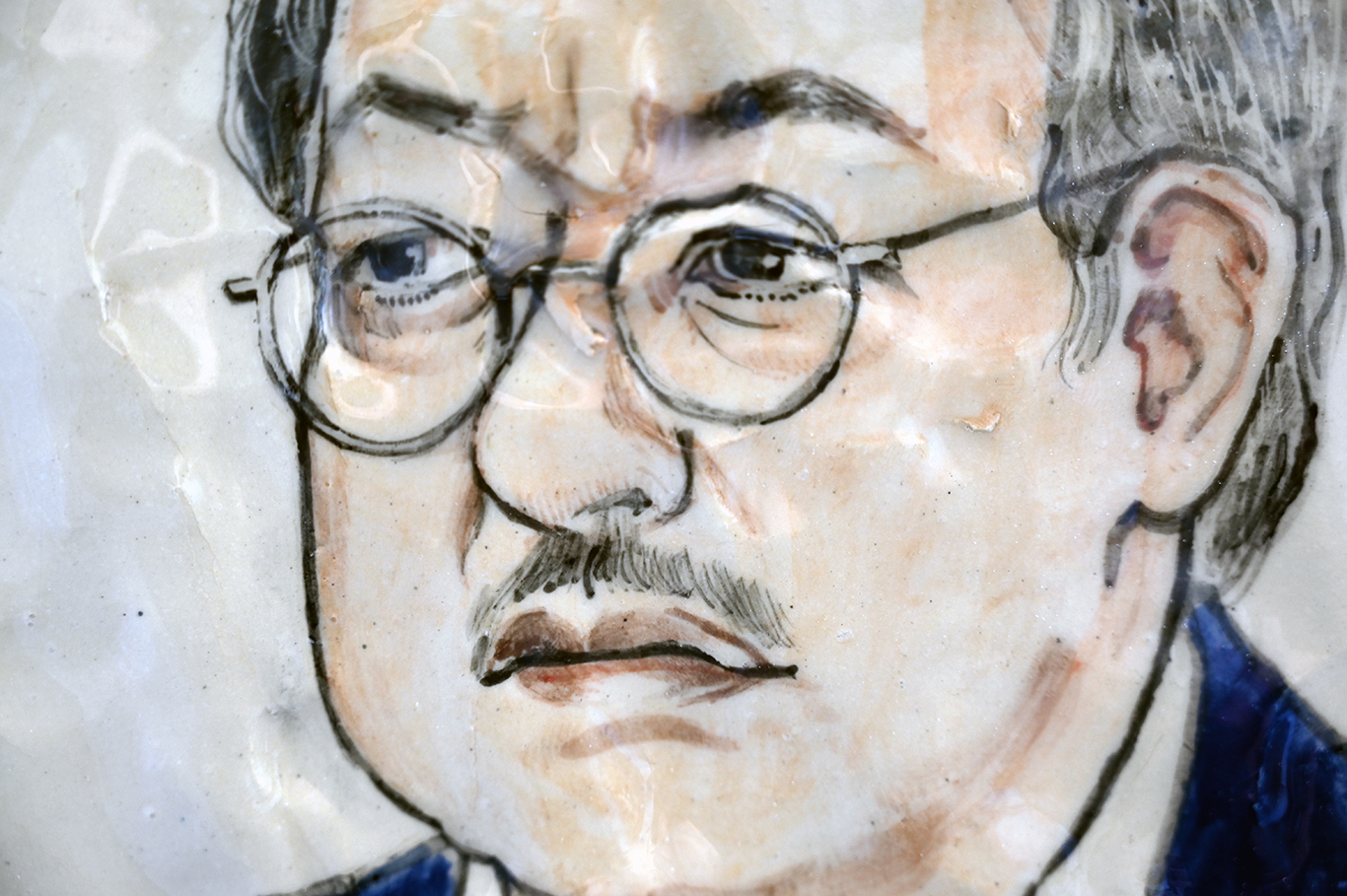 1

of 11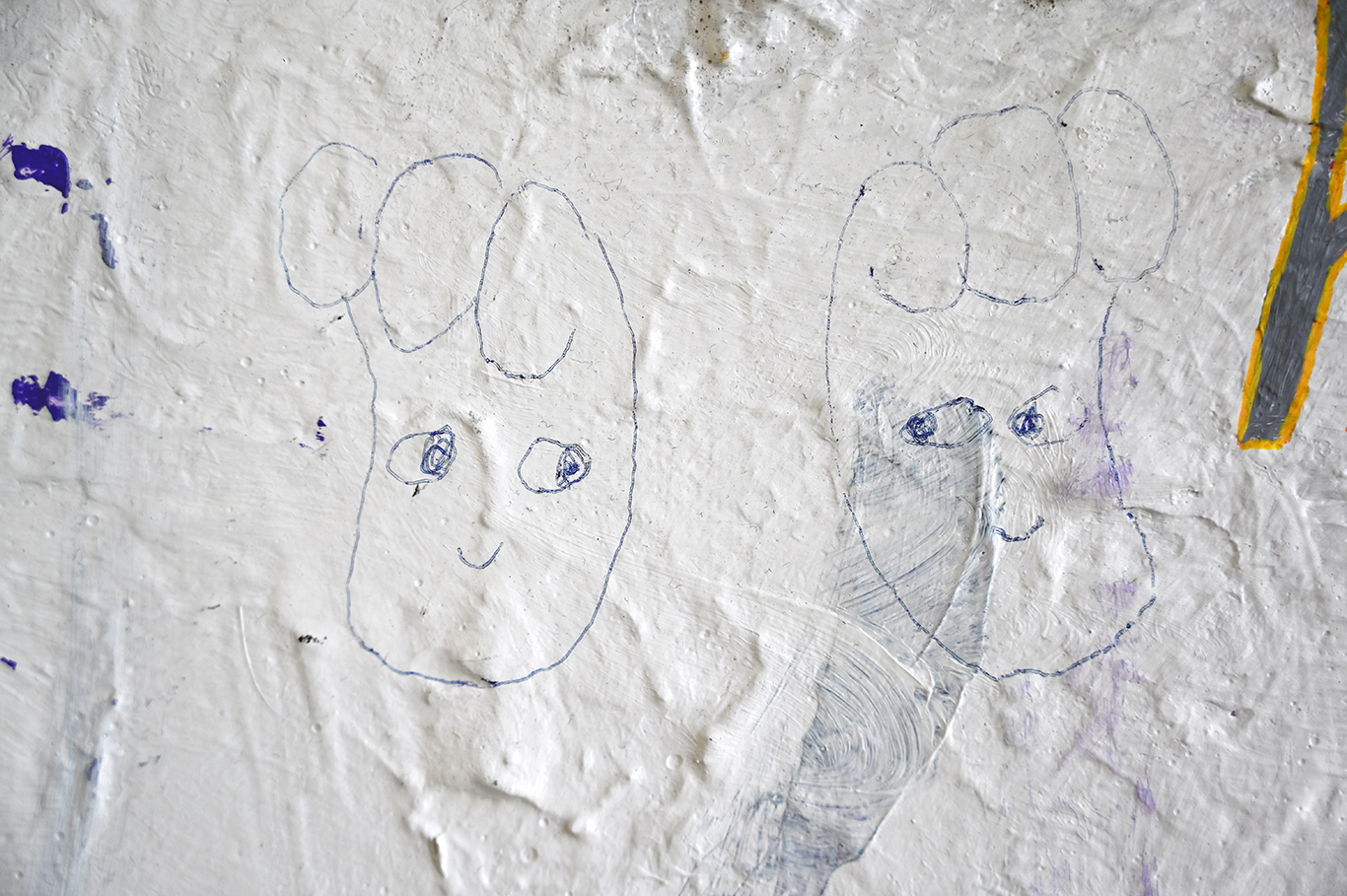 1

of 11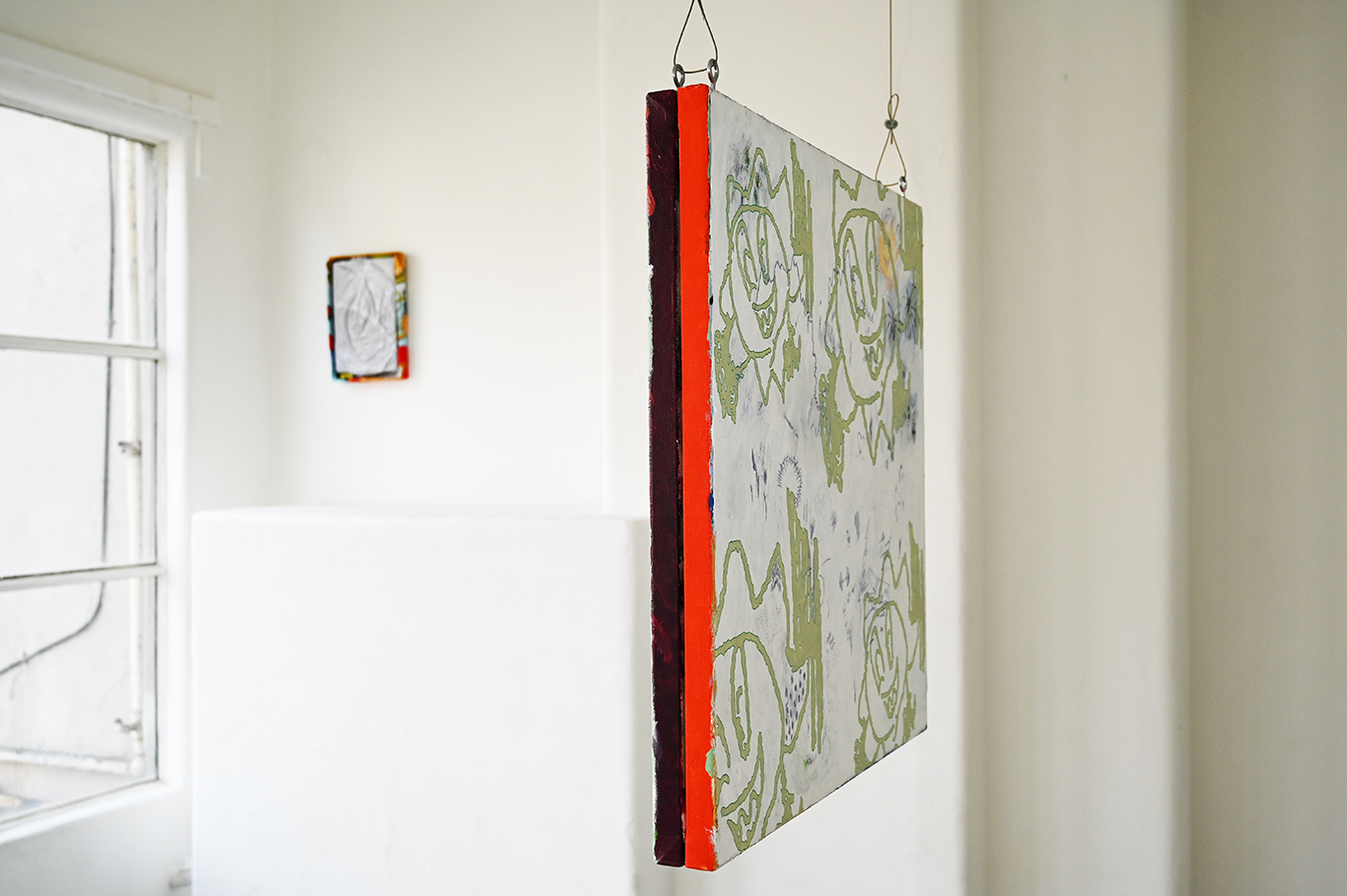 1

of 11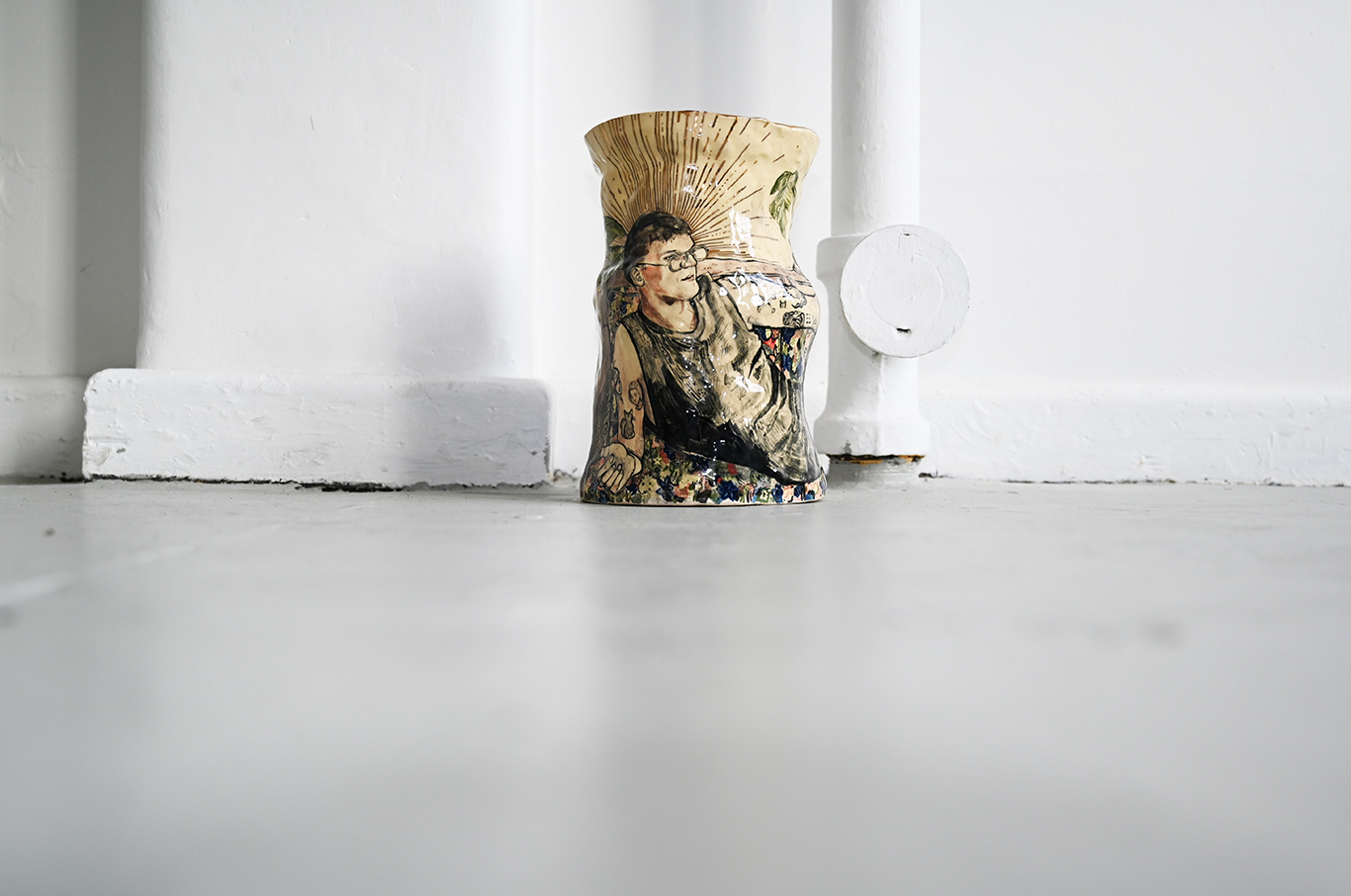 1

of 11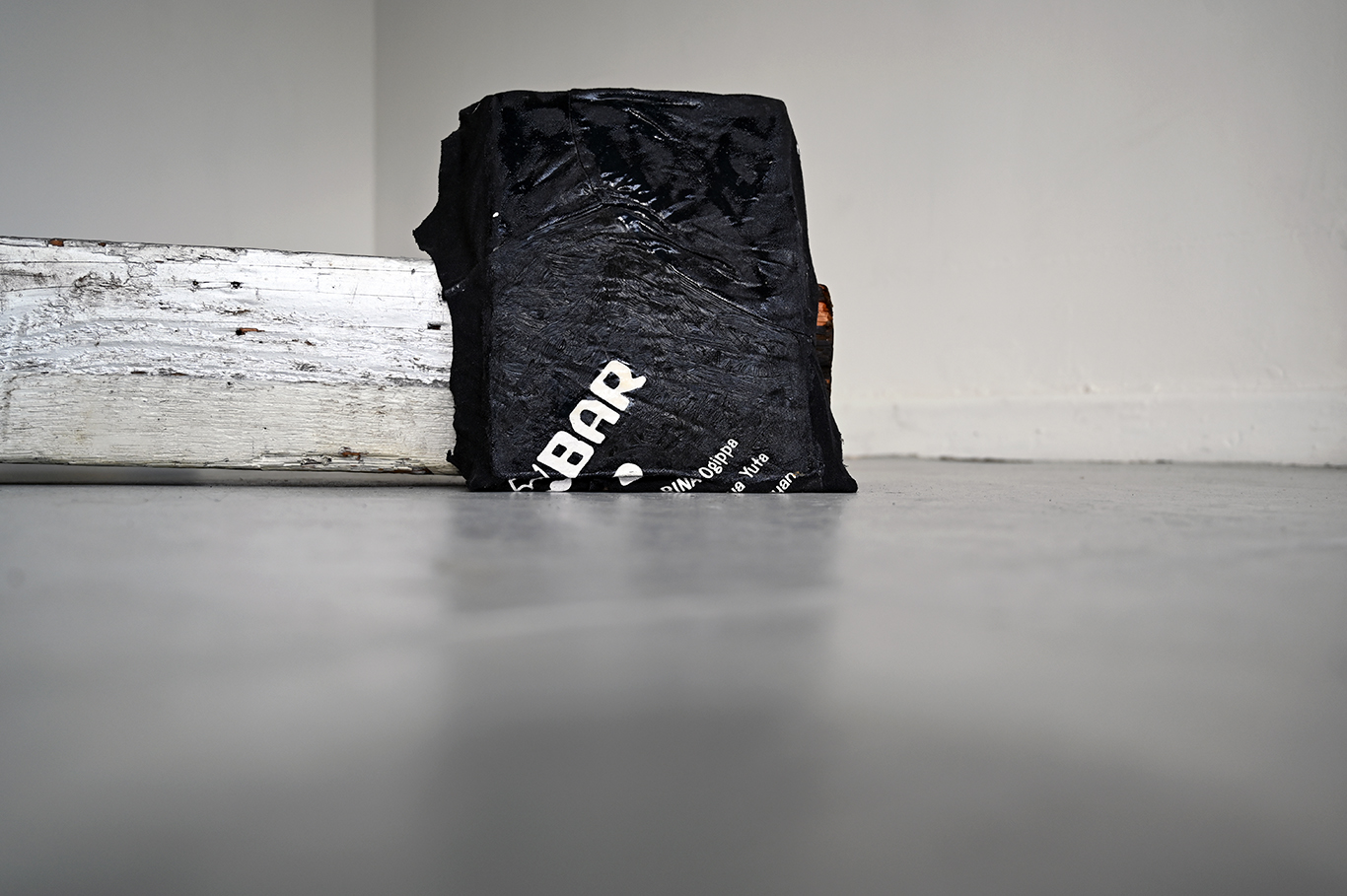 1

of 11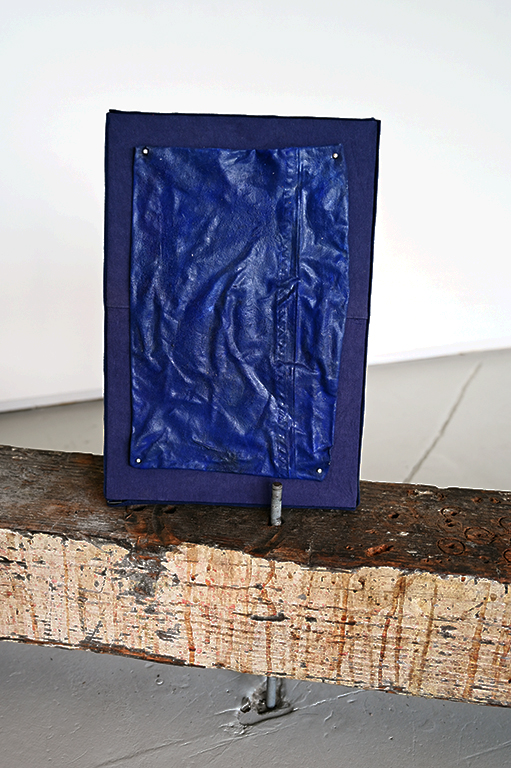 1

of 11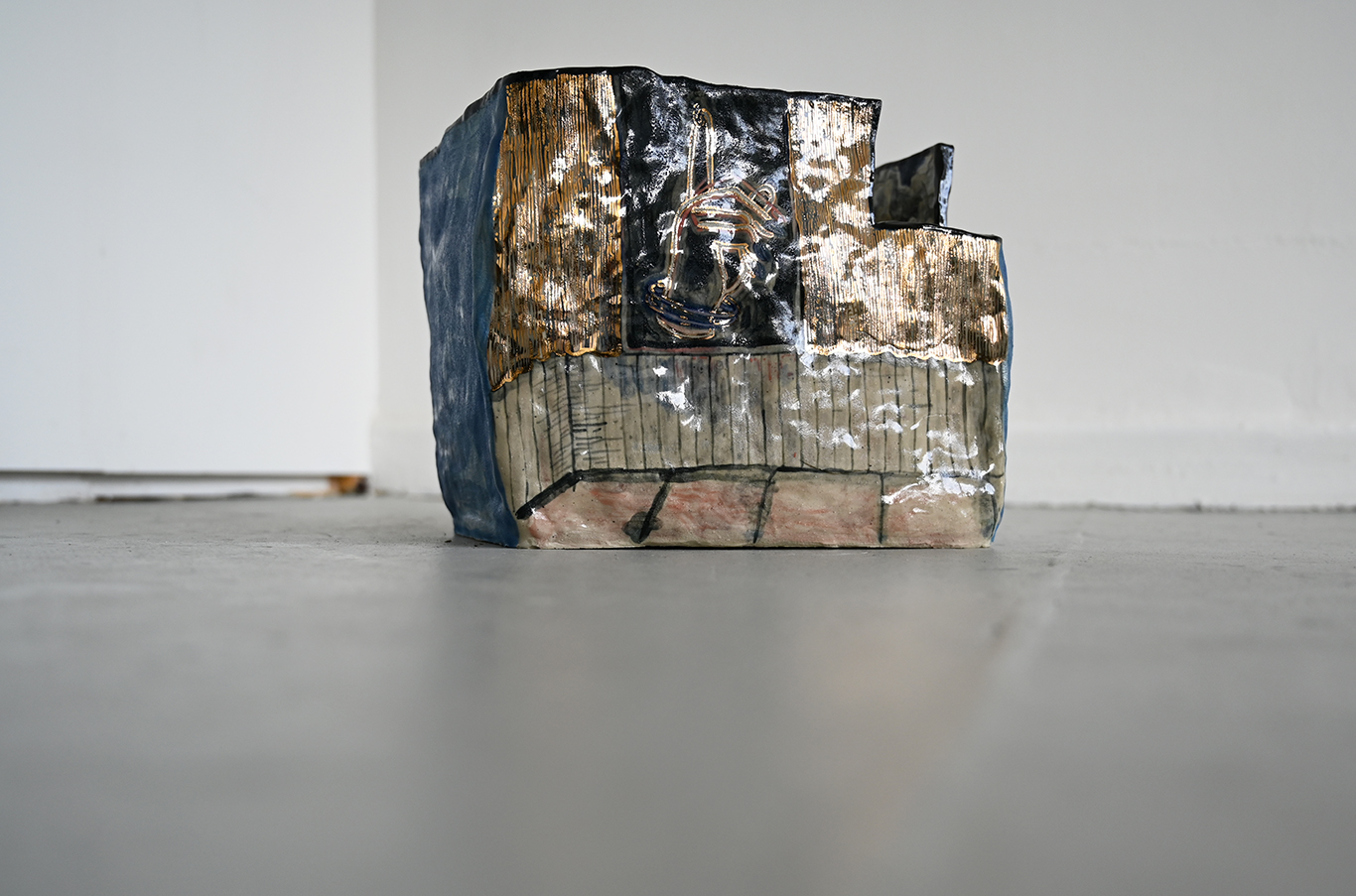 1

of 11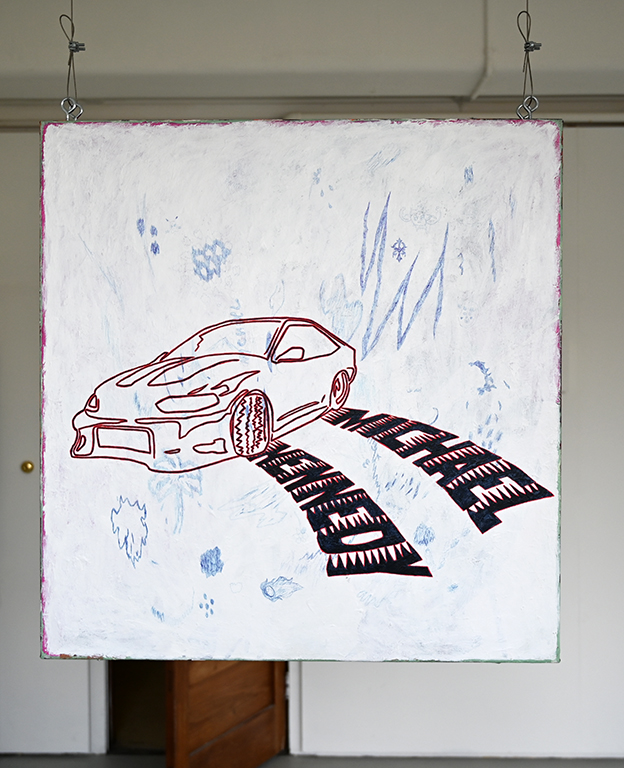 1

of 11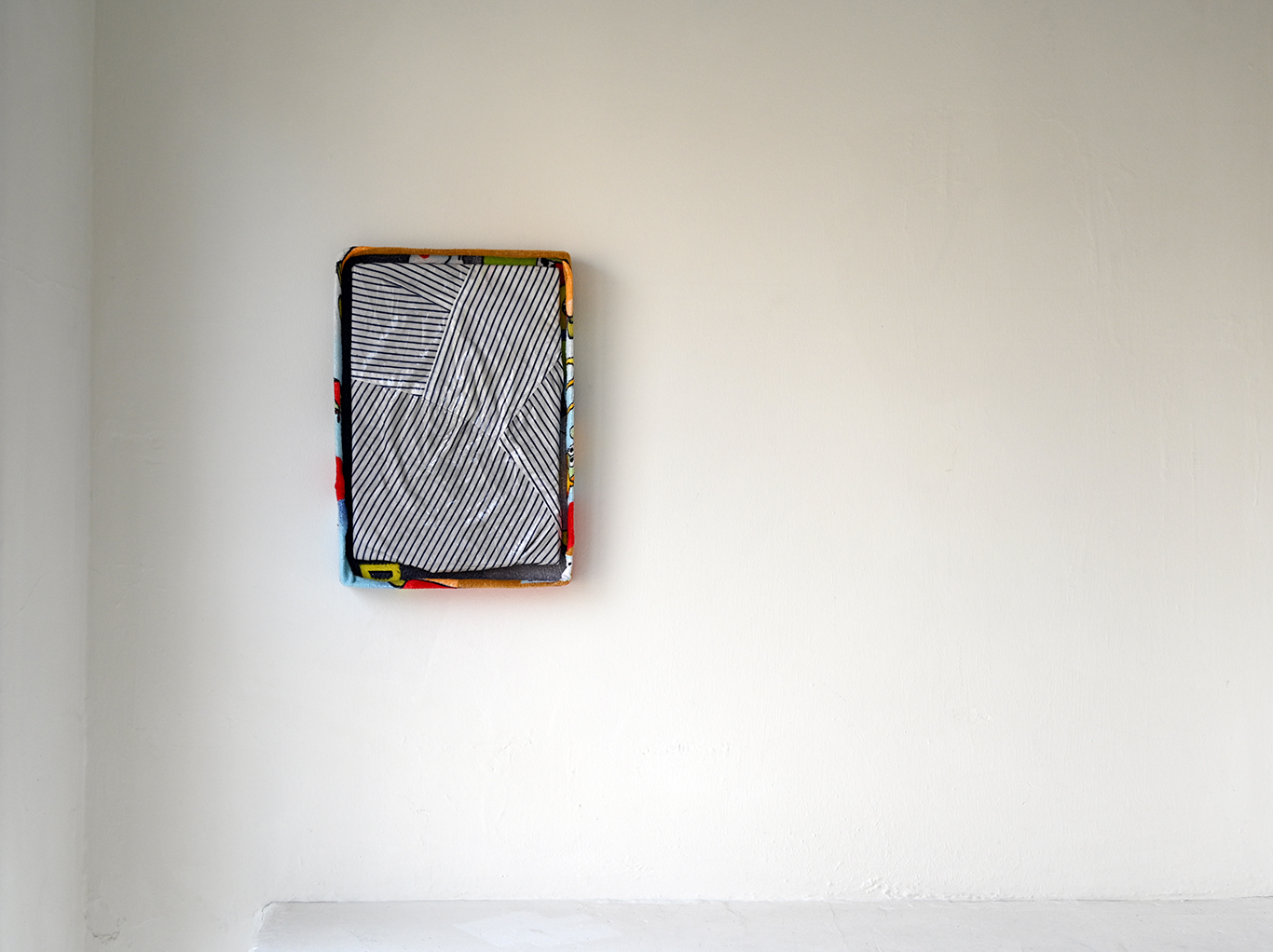 1

of 11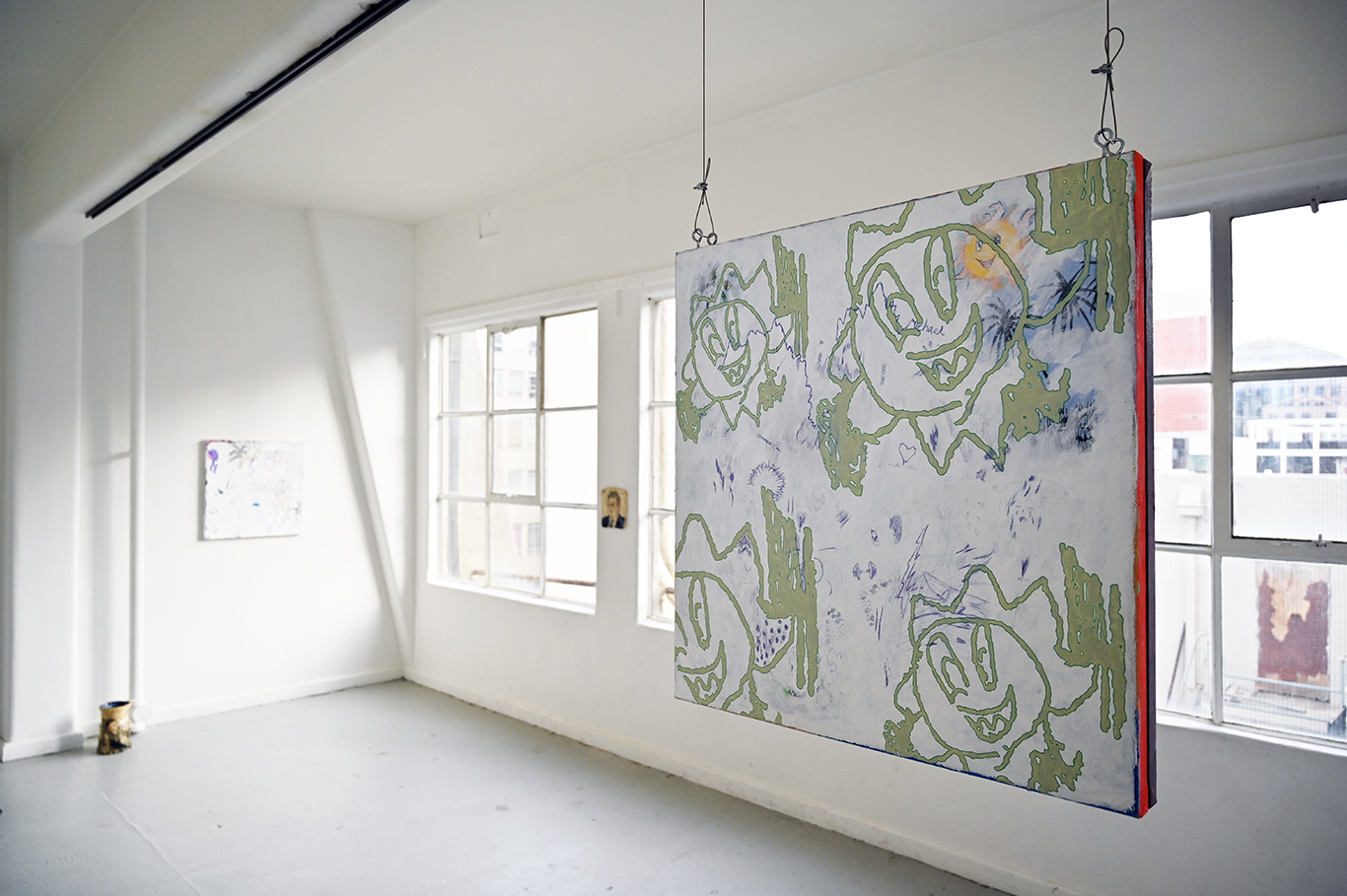 1

of 11
Monique Revell, Michael Kennedy and Yarrow Ruane
Side to side, end to end
6 Mar. – 4 Apr.; 20–30 May 2020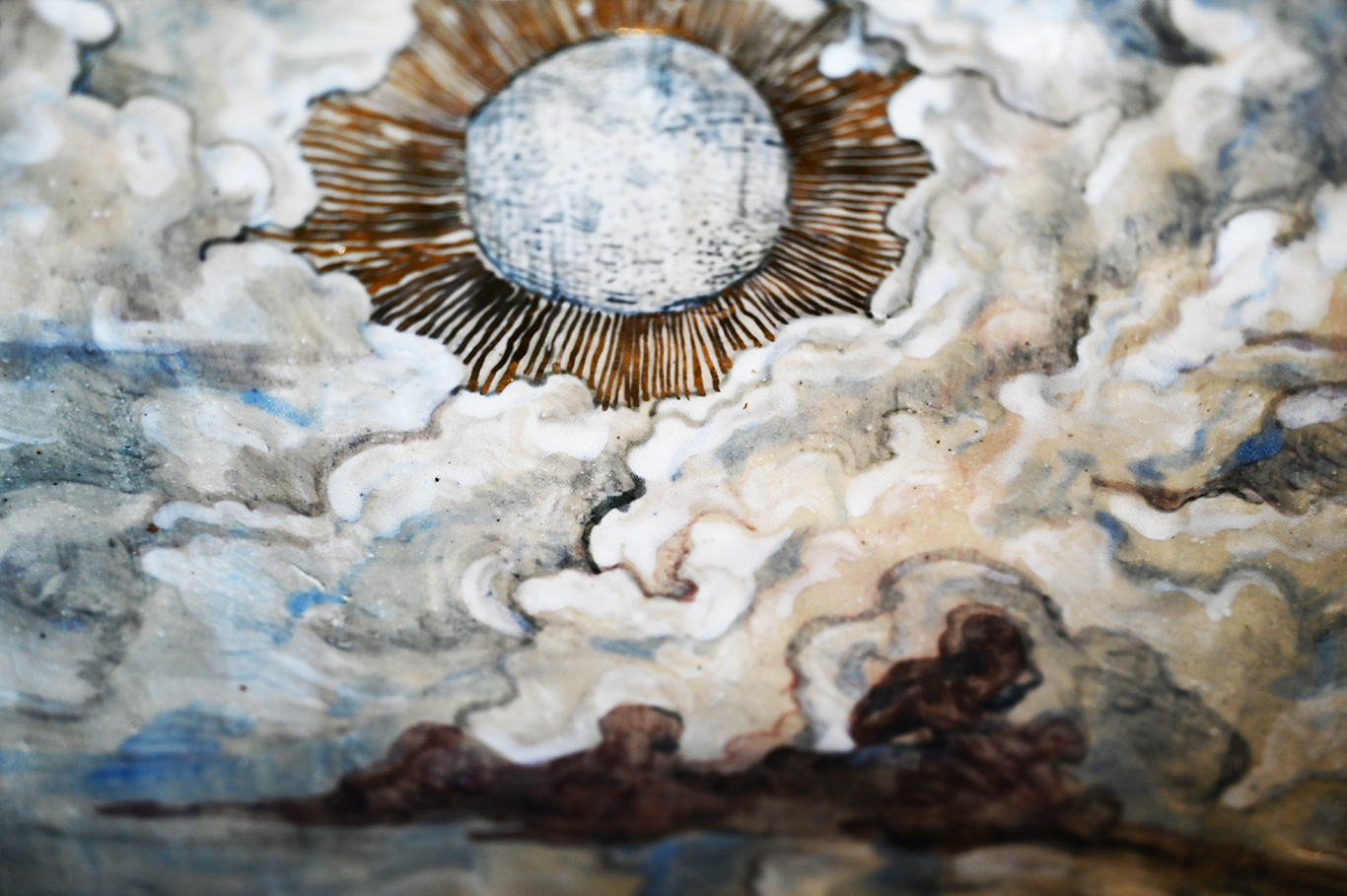 With a keen interest in storytelling, Monique Revell's works centre around portraiture and landscapes that engage with the complex underlying emotions of her protagonists. Moving between traditional two dimensional canvas to ceramics and stoneware, Revell's vibrantly coloured, detailed and starkly lined works embody robust and organically shaped forms.
Michael Kennedy explores identity and personal iconography by building upon and challenging the referential and communicative qualities within painting traditions such as mark-making, repetition and motifs. The works meditate on the act of painting in a highly technological era. He reduces the process of painting to its bare minimum through the emphasis of mark making, which is achieved by projecting and painting in magnified pen scribbles onto canvas and a variety of unconventional substrates. This builds upon traditional uses of painterly abstraction by romanticising the hand of the artist in a fast-paced consumer culture. The repetition of motifs throughout the works is representative of the saturation of throwaway imagery in contemporary society, and blends the strategies of both 'high' and 'low' culture into a flat surface void of hierarchy.
Yarrow Ruane's work considers the process by which memories become embedded in clothing, and more broadly explores the physical markers that experiences leave behind. The practice of extrapolating found materials into sentiments is a necessarily intuitive one, and these pieces owe their full selves to the social landscapes that they frequent. Incidentally, these objects become political through rhetorics of memory, place, and the body.