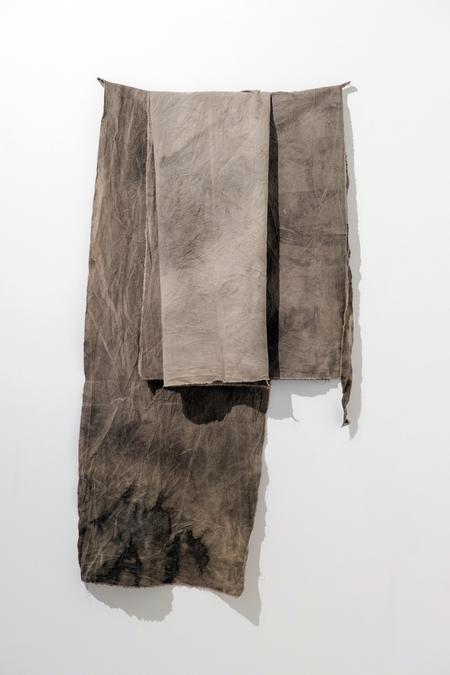 1

of 6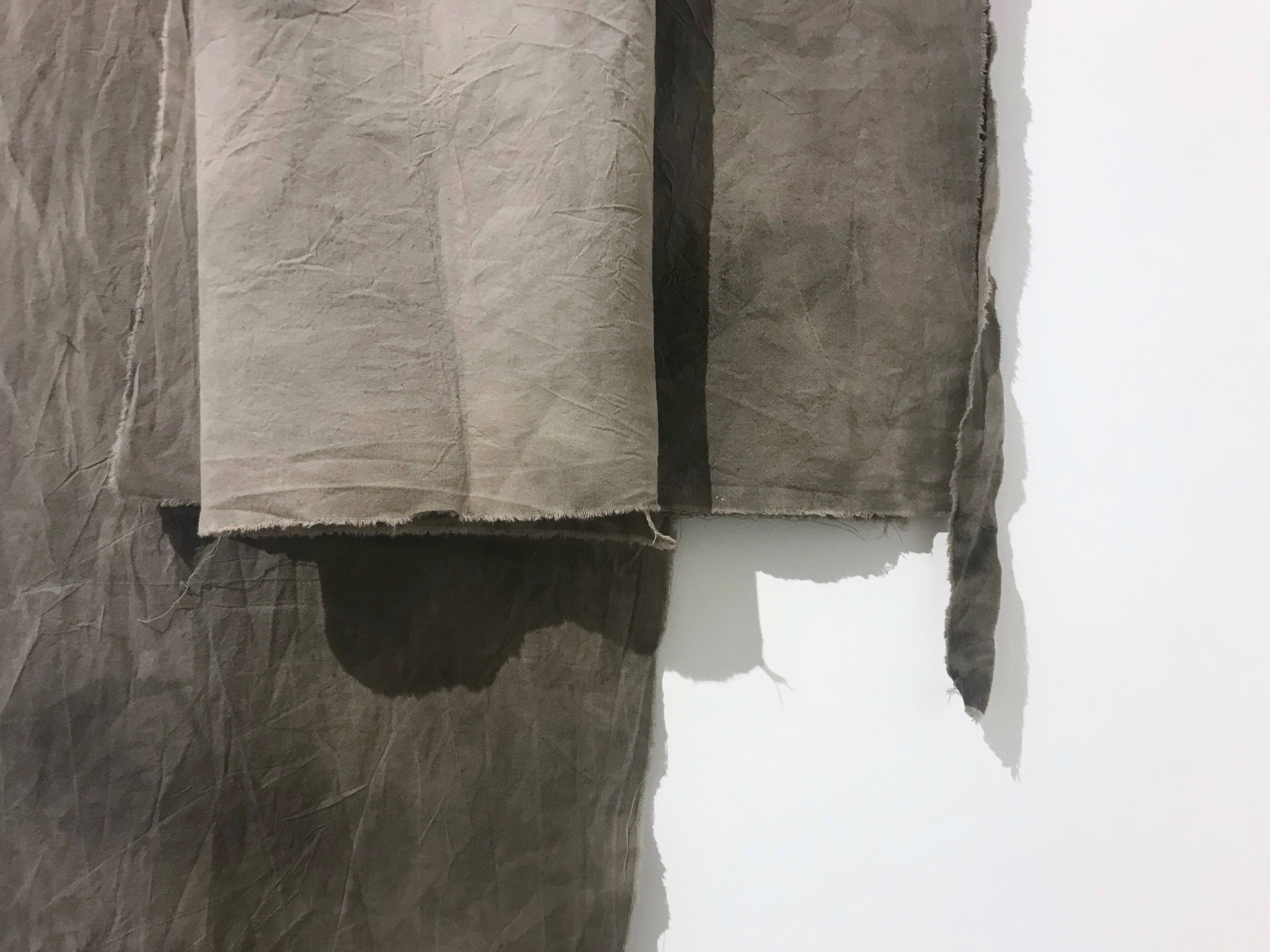 1

of 6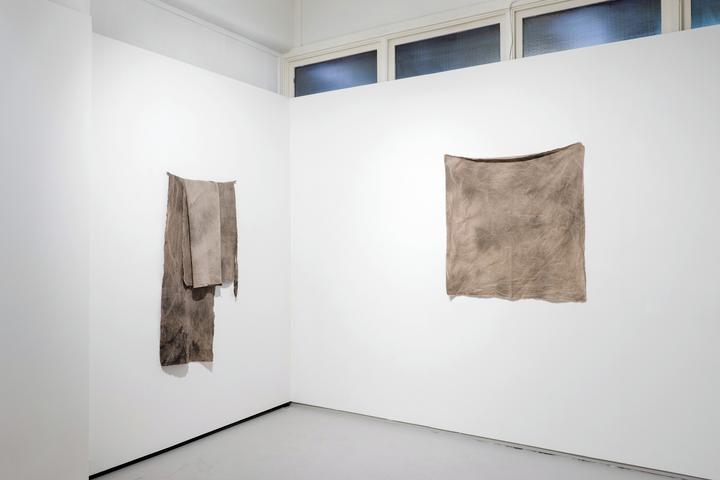 1

of 6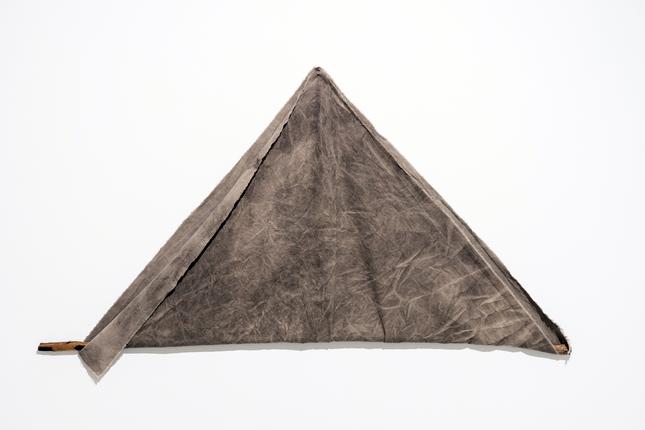 1

of 6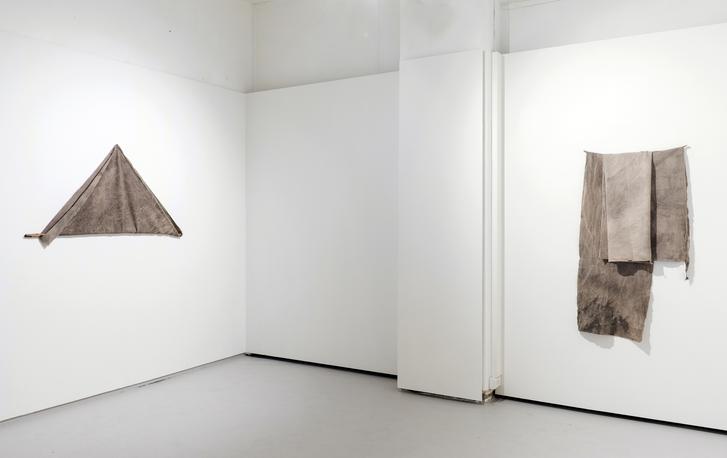 1

of 6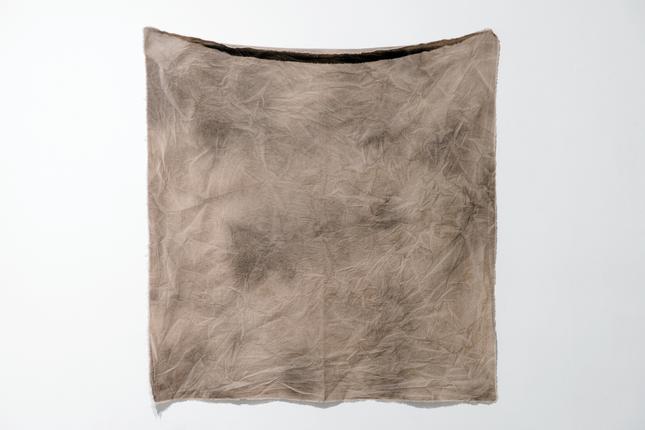 1

of 6
Katie West
warna (ground)
7–22 Dec. 2018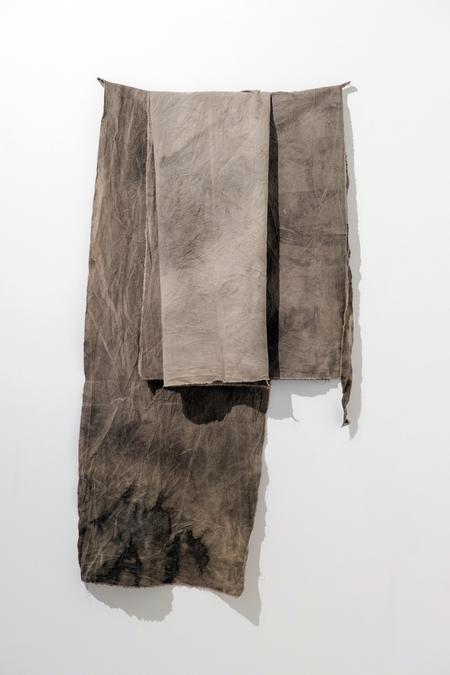 This exhibition is comprised of naturally dyed one metre square pieces of yirarrla (calico) and considers how units of measurement shape our view of the warna (ground) beneath our feet. Muhlu means "cool time" and garwarrn means "hot time" in Yindjibarndi language. During muhlu I work with a hot natural dyeing process, collecting leaves, flowers and bark, to bundle up in fabric, prepared to be placed in a pot of water and left to boil on the fire. During the season there are many fires and many resulting pieces of fabric infused with place, the colour and smell of the country where I have been walking and collecting. The slower process of solar dying happens in garwarrn, when it is too hot to have a fire. Once again leaves, flowers and bark are bundled together, but this time are placed in glass jars of water. The jars are sealed and left in a sunny spot. Over a number of weeks the tannins migrate from plant material to organic fabric fibres. (Katie West, Artlink, issue 38:2, June 2018)
This past muhlu I have been thinking about how the one metre square unit of measurement shapes our relationship with the Earth. How this concept feeds notion that the Earth is rendered blank and called property to be divided up owned and consumed. While these works emulate this structure, they carry the colour of the native plants and are a continuation of county. These works have no edges.
---
​​Read a review of the exhibition by Paris Lettau here.
Photos courtesy of Ruben Bull-Milne.
Katie West is a Yindjibarndi woman who combines social practice, naturally dyed textiles and installation to formulate ways to practice custodianship in still colonised and ecologically compromised contexts.