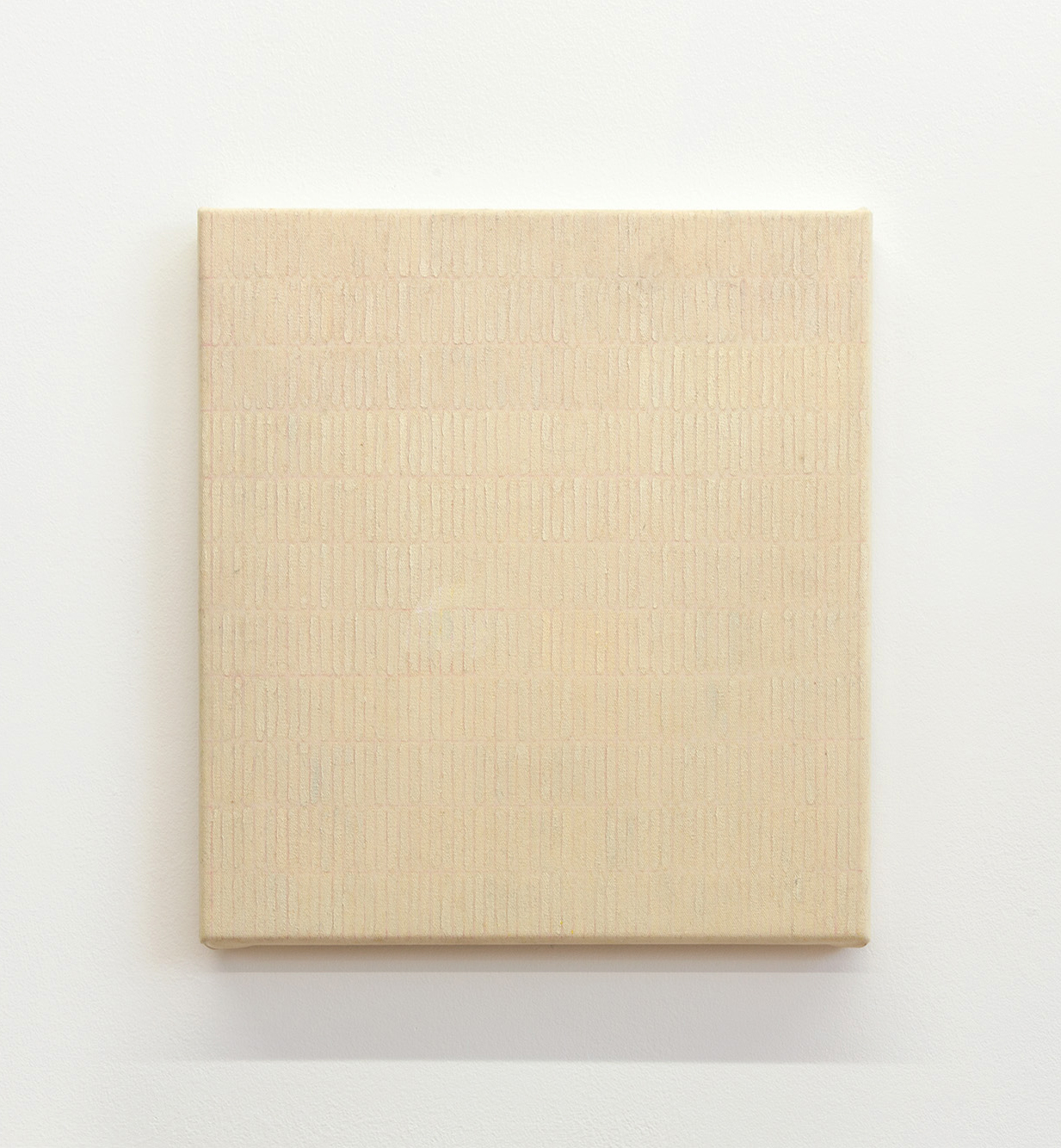 1

of 1
Pam Brown, Eleanor Louise Butt, Nicholas Currie, Melissa Nguyen, Christopher Theofanous
Within the without
31 March - 22 April 2023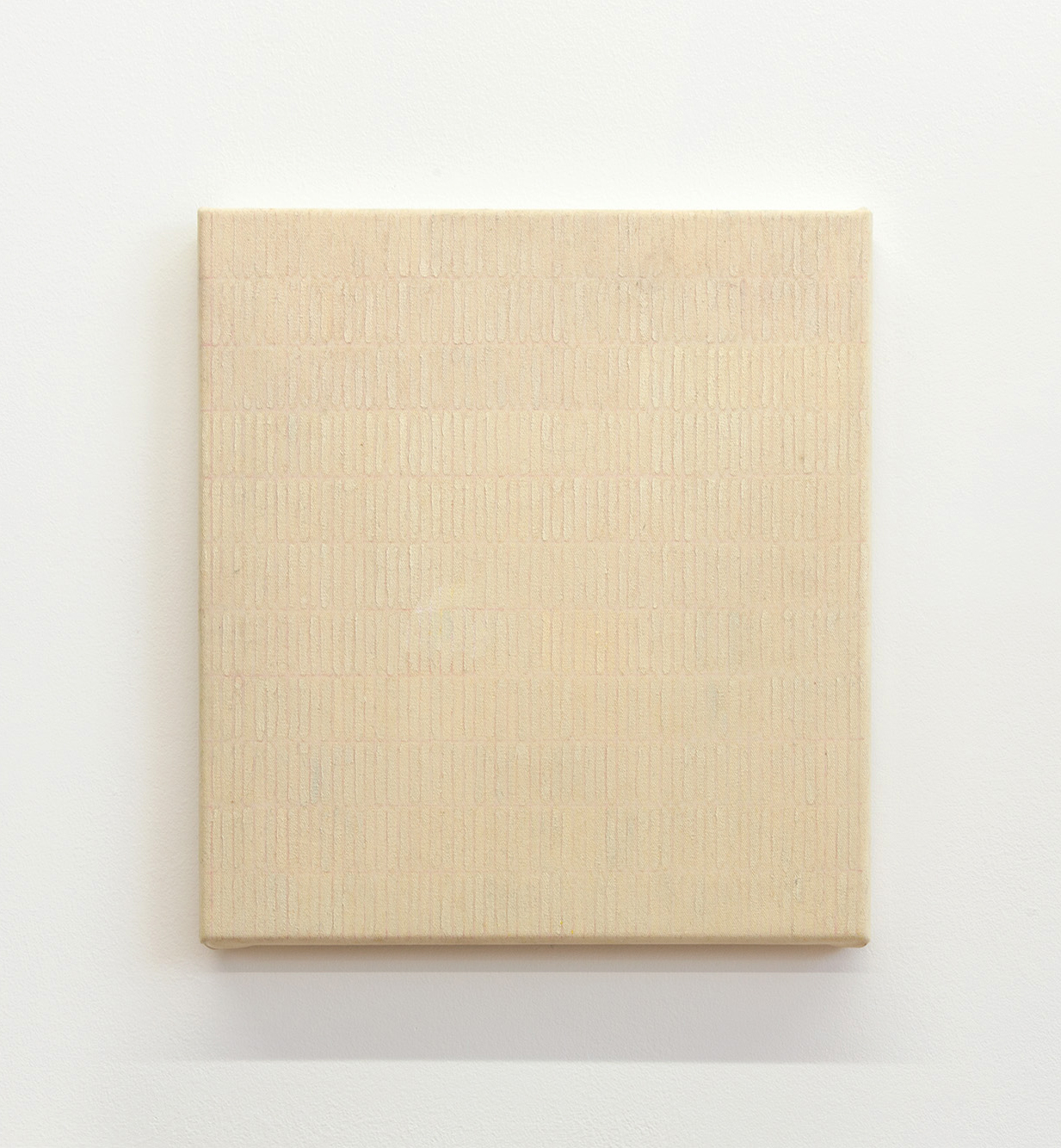 Pam Brown was born in Papunya in 1960 and grew up there attending the public school. She also attended Yarrara College in Alice Springs to further her education. Pam has 2 sons, Douglas Sampson and Taron Sampson and one daughter Kirralyn Sampson. Pam was taught to paint by her uncle Cameron Tjapaltjarri who was a Papunya Tula Artist. Pam used to be a Health Worker in Kintore when she had a young family. Pam Brown now lives and paints in Haasts Bluff and is one of Ikuntji Artists rising stars. Her beautiful concentric paintings are Papa Tjukurrpa – Dog Dreaming. It is of Niyuman, east of Kintore and it is secret men's business. This was her father's Tjukurrpa.
Eleanor Louise Butt is a Melbourne-based contemporary artist whose practice is grounded in studio experimentation. Taking painting as her primary medium, she employs colour, texture, line, and form as strategies through which surfaces are charged with gestural energy. Expanding these techniques into bronze sculpture and drawing, Eleanor's work adopts the potentialities of paint to create visual dialogues across a range of media, where action, experience, perception, and memory are interwoven and folded back into one another.
Coarse linen, canvas, hessian, paper, jute, wax, and bronze are used as foundational surfaces which function neither solely as object nor image. What follows is an intuitive process of applying and removing paint, pouring, rubbing and layering. Producing multiple works concurrently, a gesture from one painting could be the starting point for the next. Accordingly, individual works occur within a wider process of material exploration, oscillating across multiple planes to create sites for posing questions and seeking answers.
Nicholas Currie is an artist, performer, and writer. A descendant of the Mununjali clan of Yugambeh people of Brisbane, Beaudesert and Logan River, Currie's practice is autobiographical and introspective to his cultural identity as a mixed Indigenous and Anglo Saxon Australian man in contemporary society. Currie's work are large nonfigurative works based on gestural movements of the body used in dance, manual labour, and sport. Currie's figurative work in sculpture and painting is a mixture of masculine family imagery and still lives with the visual language in his paintings having elements of storytelling as well as invoking conversations surrounding self-identification.
With a keen interest in the translated copy, this body of work speaks to art history and Asian diasporas explored through the work of John Young quoting André Derain, Jonathan Nichols' colours, Agnes Martin's forms, and Zhang Kechun's photographs. I endeavour to unravel the function of appropriation and what is revealed through the copy. The resulting paintings grapple with the conflict between an original and a remake.
Melissa Nguyen's painting process is mainly intuitive, compelling her to question the relationship between autonomy and heteronomy of art as a means of exploring their position as a person of the diaspora.
Christopher Theofanous is a Greek-Cypriot/Australian painter who investigates the critical and conceptual basis for painting by developing suites of oil paintings, drawings and readymade installations. Theofanous graduated from the Victorian College of the Arts as an Undergraduate from the Drawing and Printmaking Department in 2020. Having completed Honours in 2021, they are now embarking on further research at the University of Melbourne. Compositional subjects for suites of paintings are conjured and devised by exploring the allure of devotional mechanisms that recur throughout Western Art history, Byzantine religious iconography, and Contemporary Art. A methodology of continuously referencing religious imagery for painting, fashions a dialogue with the Melbournian Greek diaspora, the poetry of C.P Cavafy, Pre-Christian burial sites in Cyprus and local ducks imitating Christ with Theofanous' Visual Arts practice.
Eleanor Louise Butt is represented by Nicholas Thompson Gallery
Pam Brown is a member of the Ikuntji Artists